AtmosZero emerges from stealth mode to decarbonize steam processing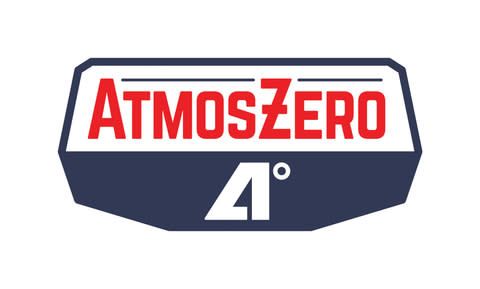 FORT COLLINS — AtmosZero Inc, a Fort Collins startup that seeks to decarbonize process steam, has emerged from stealth mode, with plans to develop a pilot project at New Belgium Brewing Co. in Fort Collins.
AtmosZero has developed a modular electrified boiler to replace fossil-fueled industrial boiler systems. AtmosZero will partner with Danfoss on the pilot project to decarbonize production of steam using a carbon-neutral electrified boiler.
The company says its technology uses as little as half of the electricity as traditional boilers and can decarbonize steam processing for food-and-beverage production, chemical manufacturing, and other industries.
"Our vision is to eliminate emissions with a mass-manufactured high-efficiency drop-in electrified steam generator capable of delivering zero-emission steam at a cost comparable to today's fossil-fueled boilers," Addison Stark, CEO of AtmosZero, said in a written statement. "Boiling water to generate process steam accounts for a quarter of all industrial emissions, and in a brewery facility like New Belgium's it represents the majority of the on-site fossil fuel consumption."
AtmosZero's pilot project at New Belgium's Fort Collins headquarters will demonstrate a 650-kW thermal electrified boiler. AtmosZero and New Belgium will work with Fort Collins Utilities, which plans to deliver 100% renewable electricity to the brewery by 2030, to evaluate, plan and upgrade the electrical systems at the brewing facility.
"Our partnership with AtmosZero aligns with our commitment to implement the latest in sustainable technology, which allows us to operate our breweries in a manner that doesn't contribute to irreversible climate change," said Joe Davis, chief operations officer at New Belgium. "We're confident that the AtmosZero steam generators will be critical assets in the delivery of our ambitious climate goals by potentially decarbonizing steam at our Fort Collins brewery."
Danfoss will supply components for the New Belgium pilot and initial prototype system that is being tested at Colorado State University's Powerhouse Energy Campus in Fort Collins. The companies are integrating Danfoss Turbocor compressors to reach the high efficiencies required for the electrified boilers systems.
"Danfoss Turbocor has been redefining the cooling and heating industry with disruptive oil-free, digital, lower carbon footprint compressors, enabling a more sustainable tomorrow across commercial buildings and infrastructure," said Ricardo Schneider, president of Danfoss Turbocor. "We are thrilled to partner with AtmosZero and share the same vision to decarbonize steam with progressive technologies, replacing traditional industrial boilers with more efficient and sustainable systems using green energy."
AtmosZero is supported by the U.S. Department of Energy, and the AtmosZero leadership team has held positions at the Advanced Research Projects Agency-Energy (ARPA-E) and Colorado State University. The company has secured $7.5 million in seed funding from Energy Impact Partners, Starlight Ventures and AENU, along with $500,000 from ARPA-E.