New FRCC prez seeks to 'reimagine' college's role in student achievement, workforce development
Front Range Community College's new president Colleen Simpson, who took over the helm of the network of schools this month following the retirement of longtime leader Andy Dorsey, has hit the ground running with ambitious goals to boost student achievement and ensure the workforce of tomorrow is prepared to meet the needs of the region's industries.
Simpson, a New York native, has a track record of success at community colleges throughout the country.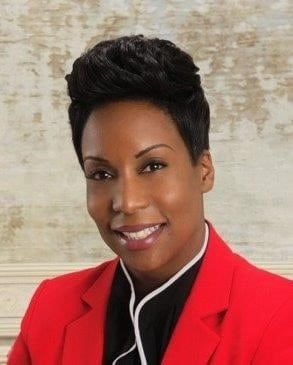 "I'm an East Coast city girl — I've spent most of my life in New York City," specifically the borough that she affectionately calls the "Boogie Down Bronx."
A graduate of Baruch College and Fordham University, both in New York, Simpson most recently served as the vice president of student services and regional learning centers at the multi-campus Northeast Wisconsin Technical College.
Prior to that, she worked at Bronx Community College — part of the City University of New York (CUNY) system — as the administrator overseeing retention and student success.
"Working at a multi-campus [institution], you have to always find new ways to engage students and teachers while understanding the unique identities of the communities that you're serving," she said.
Part of that process involves "emers[ing] yourself" in those communities and forging strong connections with other higher education institutions and the local business leadership.
Ongoing conversations with those groups and others "ensure that we're reimagining our future to meet the changing needs of our students," said Simpson, who views local colleges and trade schools as "vehicle[s] we can use to transform our communities."
Community colleges provide "viability for economic development," she said, highlighting the importance of "working with our industry partners to identify what is needed" in terms of skills for the workforce of the future.
The same philosophy applies to students already in the workforce who turn to FRCC to "skill up" to advance in their careers and meet the ever-evolving needs of industry, Simpson said.
She identified manufacturing and engineering skills as particularly critical areas for continued investment.
Simpson, who touched down in Colorado only about a month ago, officially began her tenure at the helm of FRCC, which has about 28,000 students spread across campuses in Longmont, Fort Collins and Westminster, on Aug. 1.
FRCC's leaders have worked hard to ensure a smooth transition, Simpson said. Dorsey "has been involved with my transition since I was offered the job," including regular meetings in the spring to "bring me up to speed on what's going on at the college and on the relationships he's established."
The two "are still in touch, and I'm using his knowledge base and expertise to connect with businesses and other community partners," she said. "I see him as a trusted colleague."
Simpson has "listen-and-learn sessions" with students and faculty planned for all of FRCC's campuses.
"I need to talk with individuals and build those relationships so we can experience discoveries together," she said. Simpson expects these collaborative sessions will help her evaluate FRCC's processes, structure and culture.
Simpson, who has offices on all FRCC campuses, said her plan is to spend at least one day a week at each location.
"My theme for this fall is reimagining, innovating and achieving together," she said.
Part of that theme involves an emphasis on diversity, equity and inclusion initiatives.
Enrollment has trended downward in recent years at community colleges across the state, she said, and "I'll be working really hard on strategic initiatives to shift that trend in enrollment upward."