Sosamma Samuel-Burnett works for justice, human rights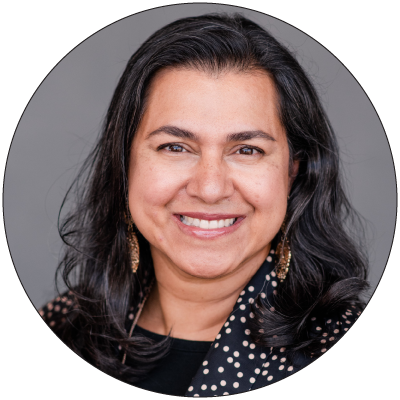 2023 Women of Distinction – Nonprofits
Attorneys work for justice, and Sosamma Samuel-Burnett has taken that work to the next level.
She has more than 30 years of experience in human-rights advocacy and more than 20 years as a university professor, driven by a vision to inform, impact and inspire new generations to learn, lead and do justice together.
Samuel-Burnett founded the nonprofit organization G.L.O.B.A.L Justice in Loveland in 2014 and focuses its work on helping inform the community on international justice concerns, preparing community members and leaders to pursue justice, promoting advocacy organizations that addressing global injustices, and supporting educational institutions that are preparing the next generation of advocates. G.L.O.B.A.L.'s mission is to extend geopolitical learning opportunities for biblical advocacy and leadership to help communities across the area, state, nation and world pursue justice ethically, creatively and collaboratively.
Sosamma moved to Northern Colorado in August 2013 after 12 years in public-policy and higher-education roles in Northern California. At William Jessup University in Rocklin, California, she served for nearly a decade as founder and chair of its Public Policy Department while also founding and leading its Public Policy Institute. She also was co-director for the Sacramento-based California Attorneys for Criminal Justice, the largest statewide association of its kind in the nation, and U.S. program director for the Oakland-based Institute for Food and Development Policy.
She worked at a range of policy and advocacy organizations, law firms, public affairs and media firms in the nation's capital as well as in the Twin Cities and Tupelo, Mississippi.
Samuel-Burnett earned a bachelor's degree in foreign service with a concentration in international politics: law, relations and organization from Georgetown University's School of Foreign Service, then got her juris doctorate with an emphasis on international human-rights law and public policy at the University of Minnesota Law School in Minneapolis.
Locally, she chaired the National Day of Prayer of Northern Colorado and served as a member of committees for Carrie Martin Elementary School, Walt Clark Middle School, Thompson Valley High School and the Thompson School District in Loveland, and has presented at conferences including at Colorado State and Colorado Christian universities, Colorado Women of Influence, Northern Colorado Women in Business, the Matthews House, Grace Place Church in Berthoud and Council Tree Church in Fort Collins. Grace Place and G.L.O.B.A.L. partner in the "GLBL MRKT," established in 2019 to educate on regional justice concerns, highlight the work of advocacy organizations around the world and share international artisan wares.
She received the Mikki Roth Eagle Spirit Award from the Loveland Chamber of Commerce in 2022 and was nominated for the Loveland Heart Award and Nonprofit of the Year for G.L.O.B.A.L. Justice.
Born in Kerala, India, she and her husband, Maj. Zack Samuel-Burnett, a former U.S. Air Force U-2 mission pilot and current Southwest Airlines captain, are parents of an 18-year old son, twin 13-year old daughters and a Shepsky puppy.
Dallas Heltzell
Staff writer
Latest by Dallas Heltzell: