Pilgrim's Pride reports sharp drop in earnings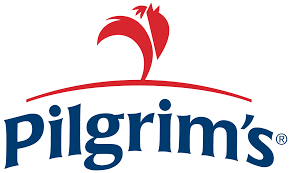 GREELEY — Pilgrim's Pride Corp. (Nasdaq: PPC) reported sharply lower earnings for the first quarter.
The Greeley-based poultry producer reported net income of $5.2 million, or 2 cents per share, compared with $280 million, or $1.15 per share, in the first quarter of 2022. Net sales totaled $4.17 billion, down from $4.24 billion a year ago.
Pilgrim's Pride attributed the decline in earnings in part to inflationary pressures.
"Despite improving market fundamentals during the quarter, business conditions remained difficult given elevated input costs, persistent inflation, and ample protein availability. Nonetheless, our team members' relentless determination supported an improvement in margins relative to the prior quarter in all geographies," CEO Fabio Sandri said in a prepared statement.
The first-quarter net income reflected an improvement over the fourth quarter of 2022, when the company reported a net loss of $155 million, or 66 cents per share. Net sales totaled $4.13 billion in the fourth quarter."Our strategy of fostering our partnerships with Key Customers, operational excellence and growing our diversified portfolio of businesses, has demonstrated its resilience to a variety of market challenges over the last few years," Sandri said.