Trimble relocates headquarters to Westminster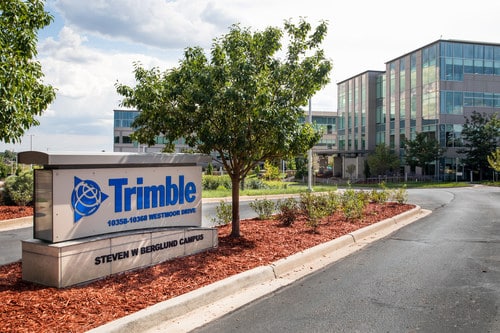 WESTMINSTER — Trimble Inc. (Nasdaq: TRMB) has relocated its headquarters from Sunnyvale, California, to Westminster.
The move comes more than a year after the industrial technology company consolidated operations from Boulder and Englewood into its Westminster campus, located at 10368 Westmoor Drive in the Westmoor Technology Park.
The Westminster location houses more than 1,000 of Trimble's employees, its largest employment center in the U.S., according to information provided by the company.
The Westminster hub includes agriculture, construction and geospatial market segments.
"Colorado has proven to be a strategic location in our U.S. operations since we opened our initial Westminster office in 2000," Rob Painter, Trimble's president and CEO, said in a written statement. "The area attracts a desirable, diverse and growing pool of tech talent and provides an attractive quality of life for our employees."
Trimble will maintain its Sunnyvale location as a strategic hub known as the Silicon Valley Center for Innovation and Operations.
Trimble in May 2012 purchased SketchUp from Google Inc., and in September 2017 acquired Boulder-based supply-chain company 10-4 Systems. Both operations were located on Walnut Street in Boulder prior to the move to Westminster.
Trimble in 2019 purchased a building at 2300 55th Street in Boulder's Flatiron Park for $12.16 million and put an estimated $12 million in upgrades to the facility. But, as the COVID-19 pandemic hit in 2020, the company opted to sell the building for $21 million and consolidate Boulder operations in Westminster.
Trimble's Westminster campus encompasses two buildings totaling 240,000 square feet.