Susan Jessup, Sylvan Dale Guest Ranch
2018 Northern Colorado Women of Distinction - Leading Lady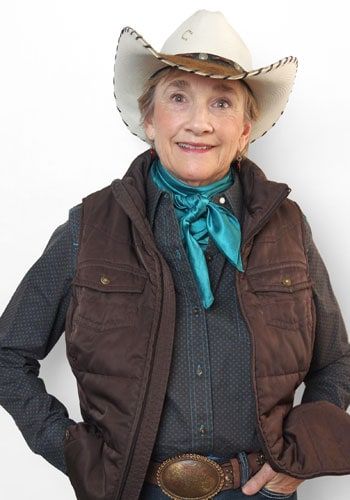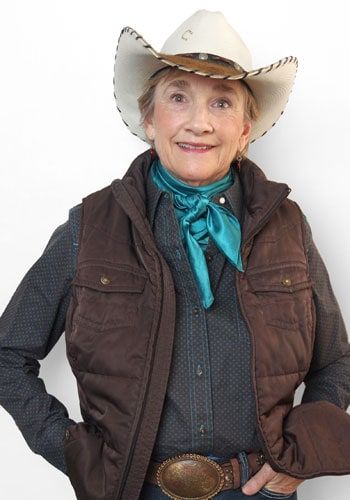 Visitors come to Sylvan Dale Guest Ranch to get away, but for Susan Jessup of Loveland, she couldn't stay away — at least for the long term.
"It's just my life. Sylvan Dale is my life," Jessup said.
Jessup, second-generation owner of the 3,200-acre working guest ranch, grew up on the ranch her late parents, Maurice and Mayme, purchased as a run-down 125-acre property in 1946. They, with the help of Jessup and her brother, David, grew the business from a summer guest ranch into a year-round facility.
Susan originally planned to make a career of teaching, and in 1966 received a degree in elementary education with a Spanish minor at the University of Northern Colorado. She entered the teaching profession, including teaching for one year at an American Cooperative School in La Paz, Bolivia. In 1976, she had a job lined up to teach second grade, but the Big Thompson Flood on July 31 brought her home. "I said I need to be home to help my parents through this," Jessup said. "That's where I've been ever since."
Through the years, Jessup held several jobs on the ranch, including in housekeeping, on the grounds and in food and beverage. Now, she serves as general manager, overseeing the daily operations of the ranch, which serves as a venue for weddings and special events, offers overnight stays and provides trail rides and riding lessons.
"I like sharing the beauty of Sylvan Dale with others," Jessup said. "The surroundings are beautiful. We're nestled in the valley. We're surrounded by the foothills. The animals, the people and the beauty of the natural environment, that's what makes it beautiful to me."

Jessup wants to continue what her parents began, she said.
"My mom and dad dedicated their lives here. They left a legacy, and I'm committed to carrying it forward," Jessup said. "It's something I do out of love."
Jessup and her brother want to carry that legacy forward through the Heart-J Center for Experiential Learning, the ranch's nonprofit partner launched in 2014 that offers outdoor education for all ages in the form of field trips, workshops and retreats.
"It's special because it's going to carry the legacy of Sylvan Dale into the future for future generations," Jessup said. "It will continue providing a place for people to come to learn and to heal through its programs. … They connect with each other, the natural environment, the horses, and through those connections, it's a healing process."
In Jessup's rare spare time, she rides horses, takes pilates classes, reads and spends time with her and her husband David's two children and two grandchildren. "If you're doing what you love and love what you do, why would you want spare time?" Jessup said.
She said her biggest accomplishment is keeping the ranch going.
"I'm very proud of that, and I think it's touched thousands of people and will continue," she said. "That's what I've given my life to."
View 2018 Women of Distinction publication.