Colorado College professor named new state historian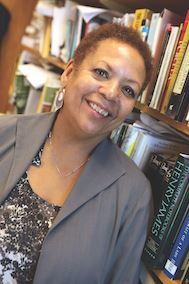 DENVER — Claire Oberon Garcia, an English professor at Colorado College, is Colorado's new state historian and will lead History Colorado's State Historian's Council.
She takes over from long-time Colorado state historian Jared Orsi, who continues to serve on the State Historian's Council.
"As an interdisciplinary scholar whose focus is on untold or underappreciated writing by Black women in the late 19th and early 20th centuries, I look forward to bringing new frameworks and conversations to our understandings of Coloradans' lived experiences and historical narratives," Garcia said in a prepared statement. "Stepping into this role – which has been around for 100 years – provides me a chance to show how much our state has changed and reemphasize the importance of well researched, engaging, and accessible public history to building successful and inclusive democracies."
Next year, 2024, will mark the state historian's 100th year as an official position in Colorado.