Boulder-based companies protest plans to end net neutrality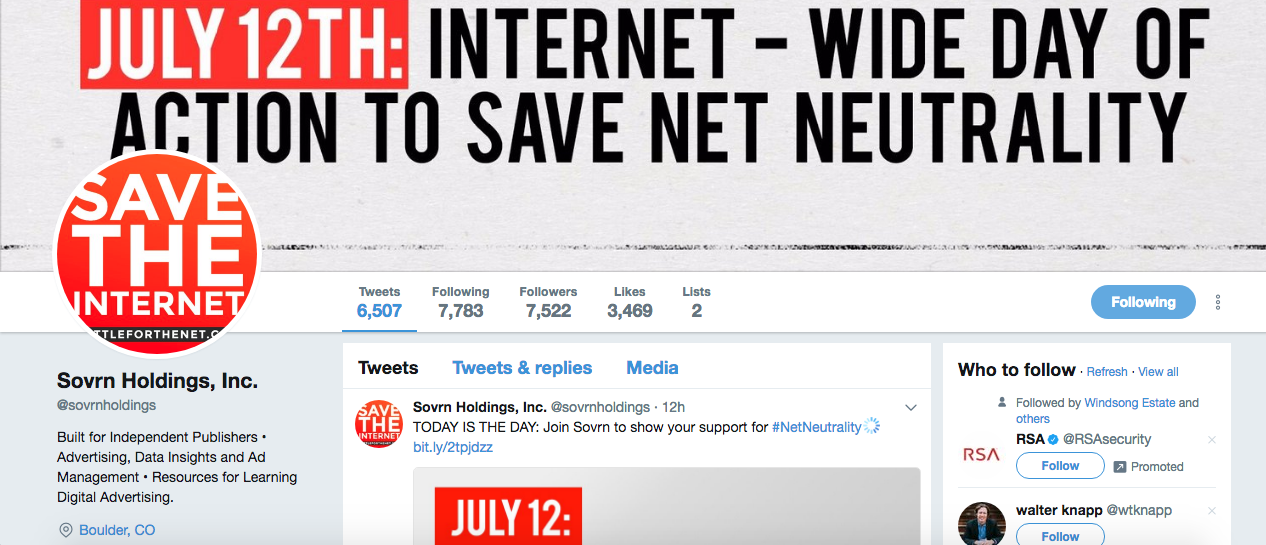 BOULDER – Three Boulder companies joined protests July 12 to stop the dismantlement of net neutrality and participated in the national day of action.
The "Battle for the Net" is meant to gain attention to the Federal Communications Commission's plan to end net neutrality, which in turn would allow Internet service providers to slow down and block websites or charge fees to those sites in order to reach their intended audience.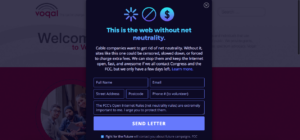 Sovrn, a company that helps independent content creators and publishers distribute their content and grow their audience, changed their website to show a pop-up educating visitors on net neutrality and requesting that they sign the pledge requesting that the FCC maintain Internet neutrality. Its Twitter avatar and cover photo are changed to images supporting net neutrality, and the company has posted throughout the day showing its support.
Voqal, a technology platform for nonprofits, has actively participated in the day of action on Twitter, changing its avatar to a buffering signal and posting articles and information about the issue. It also added a pop-up to its website.
TeamSnap, a platform for communicating with sports leagues and organizations, is also listed as an official participant, although a search on its website and social media does not show any posts regarding net neutrality.
[advert]
About 150 major Internet companies and organizations — including Twitter, Etsy, Reddit and Amazon — joined in the July 12 day of action.
Earlier this year, several Front Range companies signed a letter to the FCC asking it to not end net neutrality. Techstars, Foundry Group and Sphero Inc., among others, participated in that letter.