Boulder Startup Week expands beyond tech, benefits nonprofits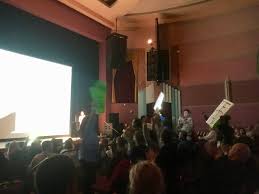 BOULDER — Boulder Startup Week is looking to expand beyond high tech, and that effort to broaden its scope was showcased in two community events held at the Boulder Theater Tuesday.
One of those events, Community Night, resulted in $20,000 being divvied up among six Boulder-area nonprofits who pitched how they would use the funding to innovate and impact the community.
The first-place winner and recipient of $10,000 was El Centro Amistad, a group that uses peer health ambassadors to target the health crisis among Latin American families in the area.
In 2016, Amistad's two health promoters were able to reach 650 people. With the grant, Amistad said it would be able to hire about 20 employees with the capability to reach 7,000 and equip a mobile health van to extend beyond the city of Boulder into Boulder County.
The second-place winner, Boulder Food Rescue, said it would use the $5,000 it received to help hire a developer who could improve the website it uses to deliver food via bike to the hungry. And Community Cycles, which won $2,000, is using its grant to help equip those released from the Boulder County Jail with bikes so they can have a way to move about the city when they're free.
Boulder Day Nursery, The I Have a Dream Foundation and Imagine! Colorado each won $1,000.
In addition to funding given by Pledge 1% and Brad Feld and Amy Batchelor, the Rally for Impact Foundation matched every dollar the audience donated for a total of more than $15,000.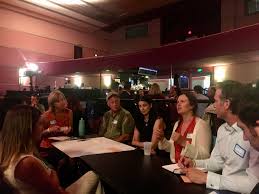 Community Night came on the heels of a community event held earlier in the day. Several nonprofits and organizations presented problems they're facing at a Community Open House, and members of the public brainstormed how those groups could use technology and other industries to solve their problems.
"What we took away from the experience," said Greg Berry, co-founder and managing director of Impact Hub Boulder, "is that Boulder citizens want to get involved, it takes new perspectives to unstick problems and that diversity is not just about social justice, but it's an innovation advantage."
Berry said that following the experiment of the Community Open House, he plans to continue using the rapid prototyping approach used at the event across sectors.