Loveland food-tax repeal, urban-renewal issue winning big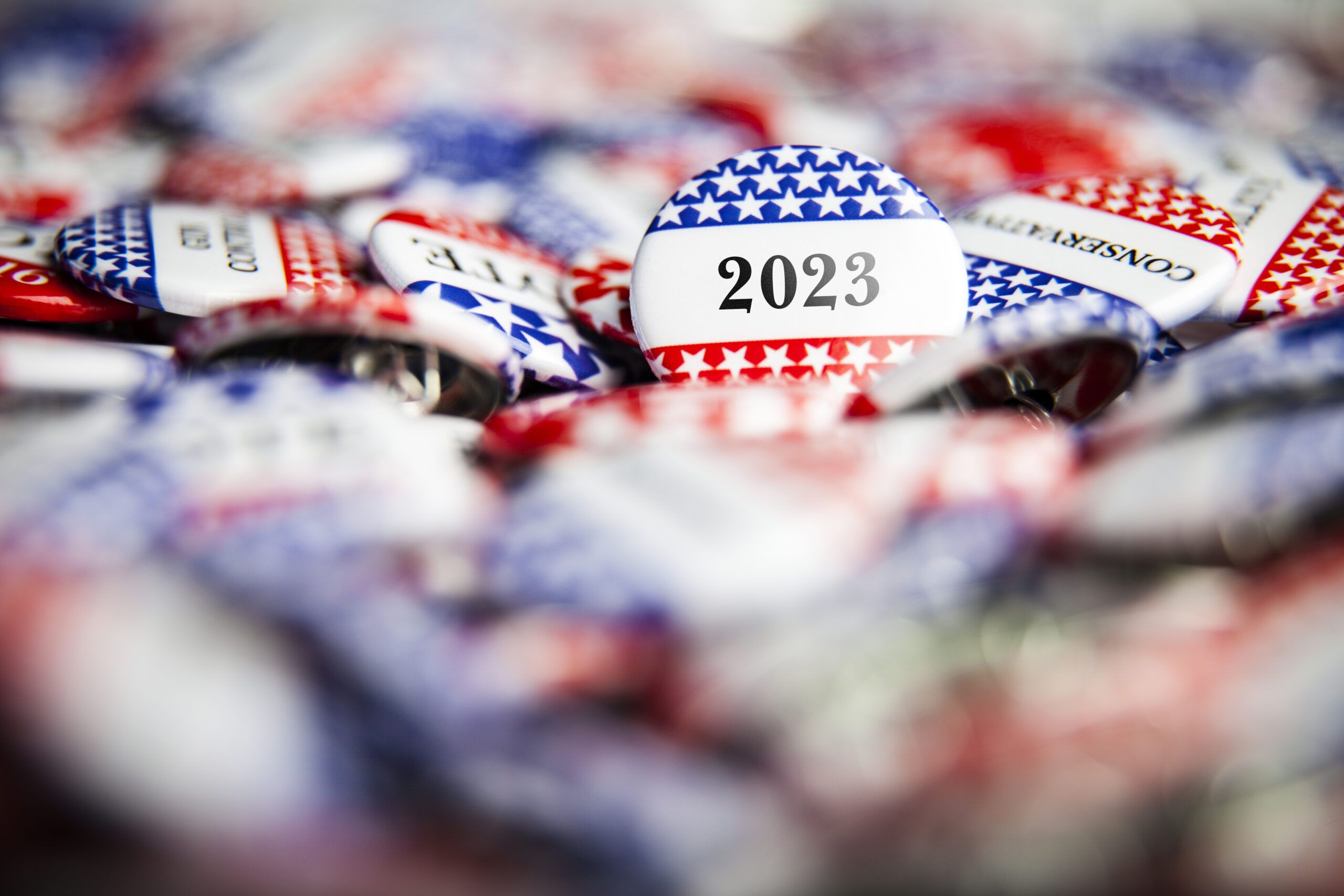 LOVELAND – Voters in Loveland were on their way Tuesday night to approving a resounding repeal of the city's 3% sales tax on food purchased for home consumption and a measure that would give voters the final say on urban-renewal plans.
By the time the Larimer County Clerk's office finished counting votes for the night, just before 11:30 p.m., ballot issue 300, the food-tax repeal, was winning by nearly a 2-to-1 margin, 14,986 to 7,861. Meanwhile, proposition 301, the urban-renewal provision, was ahead by an even larger margin, 15,642 to 6,768.
The city sales tax on food generates about $10.5 million, according to city staff projections based upon a comparison of city sales-tax collections and Larimer County sales-tax collections in Loveland. Larimer does not charge a tax on groceries.
Supporters said the food tax penalizes lower-income individuals and that city budget shortfalls could be made up by city reserves or spending cuts. Opponents, including the Loveland Chamber of Commerce, said the loss of tax revenue would force severe cuts to city services, including parks, playgrounds, youth athletics and the library. City staffers had feverishly worked to develop alternatives in the event that the measure passed.
The citizens group Let Us Vote supported both ballot issues 300 and 301, while another organized group, Protect Loveland's Future, opposed both.
Supporters of issue 301 said residents needed a voice in the city's long-term financial commitments to urban-renewal plans, while opponents blasted the measure as an "anti-growth" move that would cripple the city's ability to attract new employers or incentivize more affordable and attainable housing.
Let Us Vote petitioned the measure onto the ballot after the City Council voted 7-2 to approve the Centerra South urban-renewal plan.
George Garklavs, a spokesman for Let Us Vote Loveland, hailed the votes on 300 and 301 as "pretty much a landslide. It pretty much sent a mandate to the City Council to establish a dialog with citizens about how they're taxed and how they contribute to the city."
Both results, he said, "really followed a similar trend, where people felt as though they were left out of the decision-making process. With the URA vote, something as large as millions of dollars for 25 years, a lot of folks felt they needed to have a say in that. That's why the vote on 301 was even more lopsided than the food-tax vote."
Speaking for Protect Loveland's Future, the group that opposed both ballot issues 300 and 301, Alyssa Wells said "tonight was a very disappointing night for Loveland. I'm sad for the immediate future of Loveland, but I respect the voters of Loveland and hope we can regroup and better fund our city in the future.
"I understand budgets are tight in our community and across the nation," she said. "Being fiscally responsible with our tax dollars is important. I'm just sad we won't have as much funding to put into our parks, recreation and cultural resources."
Wells also expressed concern about the effects of the urban-renewal vote.
"Development will continue to happen because this is a sought-after place to live and do business," she said, "but if Loveland is not going to properly aid development, we will be missing out on lots of opportunities moving forward."
Added Bill Becker, director of advocacy for the Loveland Chamber of Commerce, "We have to ponder the fact that elections have consequences. But our job at the chamber is to support business at all levels in the most active way we can."
Two election results gave the chamber something to celebrate, he said. "Speaking for the chamber, we're pleased that the Downtown Business Improvement District mill levy issue passed handily. That assessment of up to 10 mills will help us with additional work on street projects and cleanliness, and significant improvement in some of the aging parts of our downtown."
However, Becker echoed Wells in expressing disappointment in the food-tax repeal, although acknowledging that "we expected the food tax repeal to pass. The city staff has made it very clear how they see the numbers, and our chamber board chose to believe the experts. Now the planning begins for what kind of cuts will be made by reason of the adjustment on the general fund."
Garklavs wasn't so pessimistic about the effects on Loveland's budget of the repeal of the food tax.
"I think when everything is laid out, our city has an awful lot of smart people on its staff," he said. "If the city can divert millions of dollars to an urban-renewal project, maybe as much attention should be paid to citizens who were taxed on food. It'll be a balancing act, but the city will figure out how to make this work."
Two other less-publicized ballot issues in Loveland were narrowly failing as of 11:30 p.m. Issue 2F, which asked residents to add funding for the Loveland Fire Rescue Authority by approving a sales tax increase in the city by 0.37%, bringing it to a total of 7.07%, trailed 11,920 to 11,824. Failing by a similar margin, 11,800 to 10,898, was Ballot Issue 2G, which would have allowed the city to keep tax revenue collected for 12 years over a cap set by the Taxpayers Bill of Rights.
Editor's note: This article has been updated.
Dallas Heltzell
Staff writer
Latest by Dallas Heltzell: