Lightning eMotors sends vans to Zion National Park as part of EV pilot program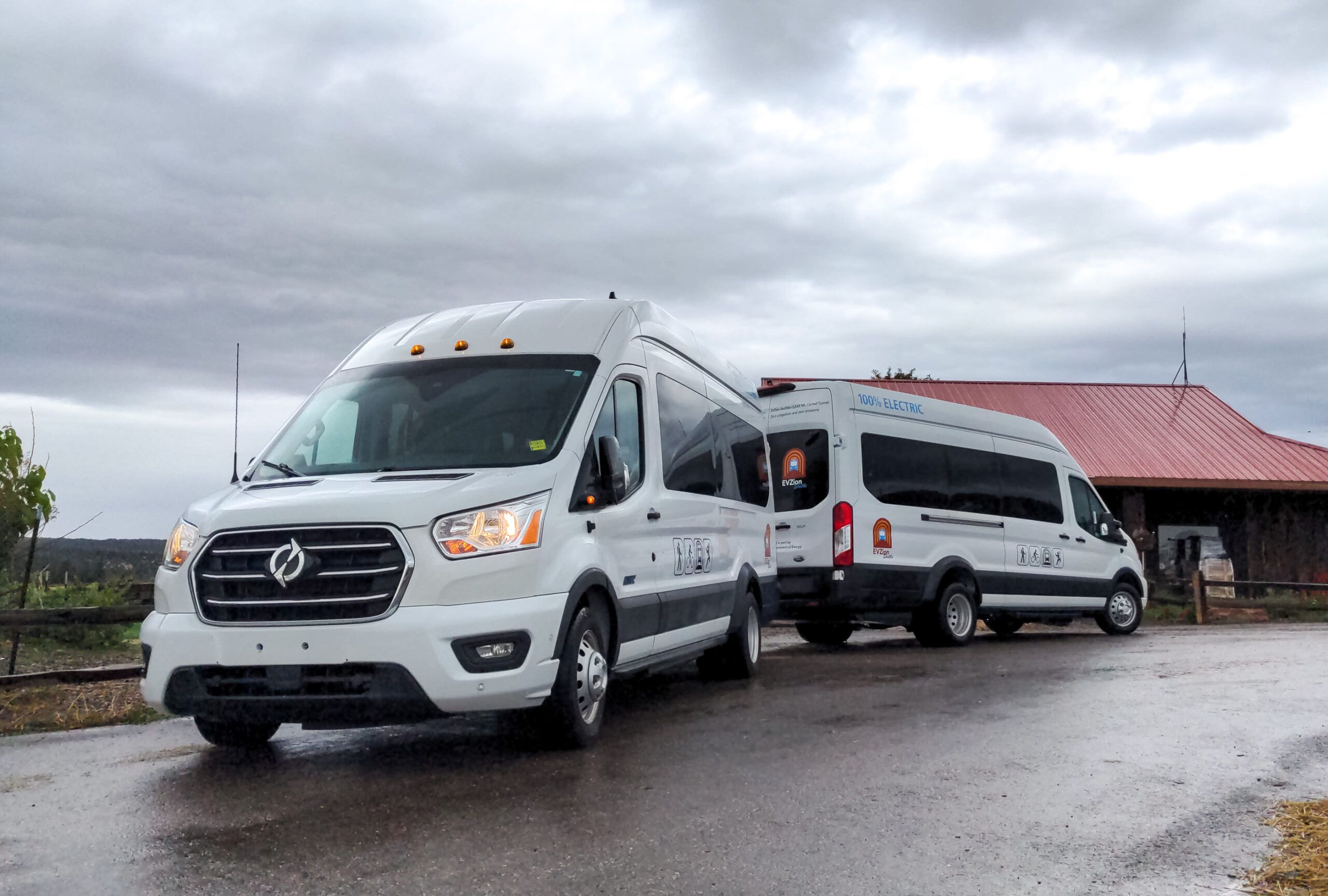 LOVELAND — Lightning eMotors Inc., the Loveland manufacturer of light electrically powered trucks and buses, has deployed two of its Lightning ZEV3 Class 3 passenger vans to Utah to provide rides to visitors at Zion National Park as part of the Utah Clean Cities East Zion pilot shuttle program.
"Introducing right-sized vehicles like these shuttles offers a solution that addresses safety and congestion concerns at the park head-on," Tammie Bostick, Utah Clean Cities executive director and project lead of the EVZion project, said in a prepared statement. "The historic Mount Carmel Tunnel, an iconic landmark since its inauguration on July 4, 1930, has long struggled with accommodating oversized vehicles and maintaining a safe traffic flow. By adopting these shuttles, tailored to the tunnel's dimensions, we're taking an active step toward ensuring a two-way traffic flow that eliminates the frustrating hours and miles of backed-up vehicles. This approach not only respects the park's history but also paves the way for a more enjoyable and secure experience for all visitors."
Participation in the program provides some product visibility for Lightning, which has struggled with supply-chain and cash-flow issues of late.
Company executives told investors this month that they are exploring the possibility of selling the company in hopes of providing some value for shareholders.
"We have actively been working with advisers, including an investment bank, to approach parties interested in helping us scale the business via additional financing, recapitalization and/or strategic partnerships, and also to explore the sale of the company," Lightning chief financial officer David Agatston said on a conference call held after the firm released its second quarter earnings report. "… We hope to have a positive outcome to the process by year end."