Smashing glass, breaking barriers keep Sanders busy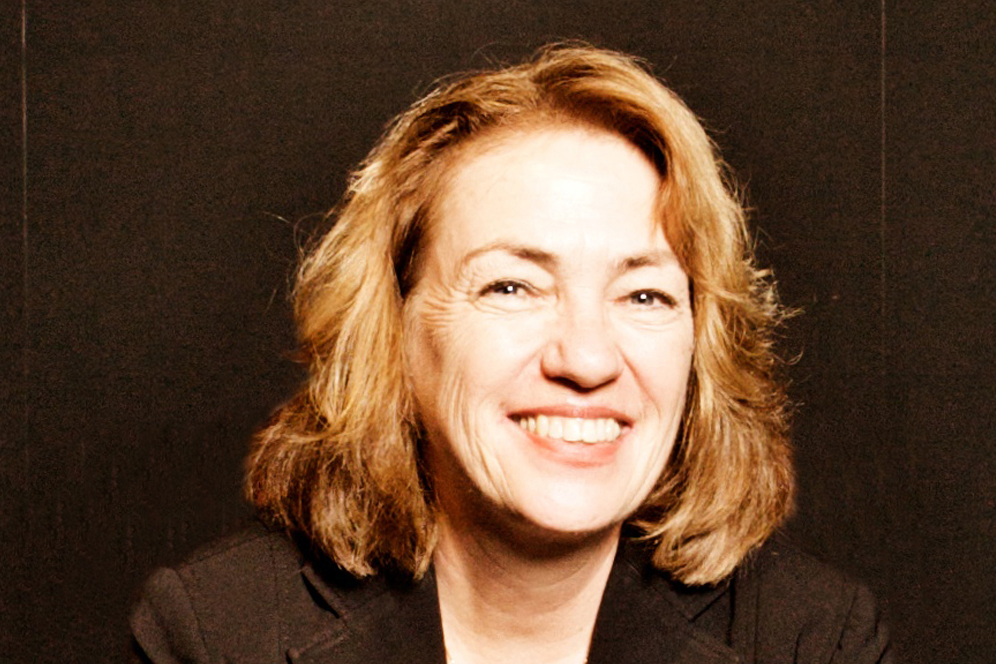 Editor's note: This is the fourth in a series of reports profiling this year's Boulder County Business Hall of Fame inductees.
BOULDER — The breadth and depth of the task awaiting Lucy Sanders and those who share her mission are almost imponderable.
Here's the job: Engage every K-12 program in every school district nationwide, every college, university and post-secondary training program, and every computer science-driven company in America and associated non-profits in a common pursuit to diversify the information technology arena and dismantle barriers to inclusion for those left out.
Simple, right?
"A call to action has become my identity," Sanders said during a July interview. "It's a call to action for people who can make change in the school districts. It's a call to action for people who can make change in post-secondary education, and to people who can make change in the corporate space. We must all be changelings."
Sanders' dedication to the mission, to which she brings her own distinguished record as a computer science pioneer, has earned her entry to the Boulder County Business Hall of Fame during a Sept. 14 induction ceremony at the Boulder Jewish Community Center.
Sanders' family, friends and most professional colleagues know the story that illustrates in the most ironic way the campaign she wages for diversity, equity and inclusion in technology fields, especially computer science.
In 1997, Sanders became just the third woman to win the Bell Labs Fellow distinction, an honor that recognizes the legacy company's greatest technical achievements. At that time, nearly 100 men had been so designated in the award's 15-year history. Sanders' husband made the trip to Bell Labs' New Jersey headquarters where he proudly stood by as she received her award.
A few weeks later, a fat envelope arrived in Sanders' mailbox, stuffed with photos from the event. Nearly all of them were of her husband. "I was in one of the group photos," Sanders said, recalling wryly the photographer's outward display of unconscious bias.
By 2004 Sanders had retired from her senior software executive role at Bell successor Lucent Technologies Inc. and was ready to make right some of the wrongs that had been so glaringly apparent in the computer sciences workforce.
She and two associates founded the nonprofit Center for Women in Information Technology, the nation's foremost advocate for gender equity in the computing world, and she remains CEO of the group today, working out of her office in the University of Colorado College of Engineering.
"Whenever I see a single, homogeneous group of people doing something, I say, 'Wow. This could be much better,'" Sanders said. "I ask these people, 'Would you only read books that are written by men, or eat food that is prepared by women?' I think the corporate space will benefit from greater inclusion. As that happens, most of them will respond really well."
The measure of Sanders' success is in the steadily rising number of women in computer science fields, especially in the share of senior management positions held by women — the segment that had languished near zero for decades.
The key to ensuring sustained progress in diversity and inclusion, Sanders said, is to jump big into the smallest spaces — the K-12 programs in school districts nationwide.
"I have a very firm belief that without improving the K-12 computing curriculum in public education, we will not have access. Period," she said. "But based on heavy lifting, computer science curricula are advancing. In almost every state in the country, it's a success story that isn't done."
That success story means more than greater opportunity, Sanders said. It means better products.
"Technology is as good as the people who create it," she said. "The more diverse voices we have, the more diverse lived experiences, we're going to have better technology."