Capital Tacos to open first Colorado store in Loveland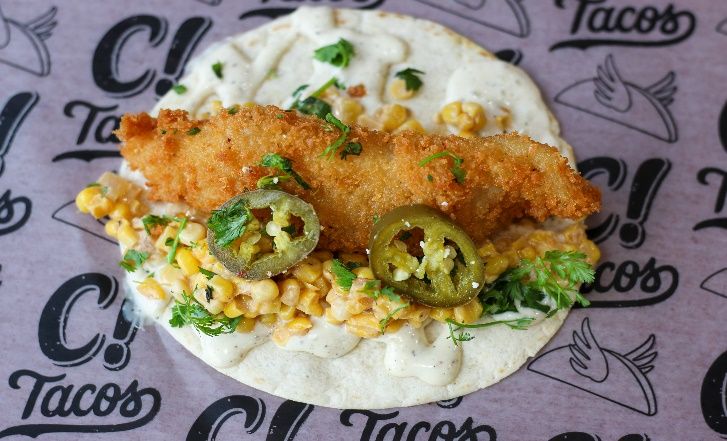 LOVELAND — Capital Tacos, a national Tex-Mex restaurant chain, will open its first Colorado store in Loveland on Aug. 3. The taco shop will be at 1747 Rocky Mountain Ave.
The operation will be the first of three locations that local owners Marilyn and Jason Scoby will be bringing to Colorado. The father-daughter duo hopes their restaurants can play an active role in the community through partnerships with schools, hospitals, police stations, and neighboring businesses. The location is near the Target store in east Loveland.
"We were drawn to Capital Tacos because of all of the hard work and high-quality ingredients that are put into every meal," Marilyn Scoby said in a written statement. "I believe deeply in working tirelessly, cooking with heart and never cutting any corners in the kitchen. We are genuinely excited to serve our community and bring a uniquely innovative and delicious take on Tex-Mex."
Capital Tacos will offer scratch-made food, all prepared in house.
The restaurant chain was established in Tampa, Florida. "It has the clear goal of establishing the brand as a fan-favorite destination for Loveland families, foodies, and Tex-Mex enthusiasts alike. Being the brand's first brick-and-mortar location to enter Colorado, the new location will showcase its multi-faceted approach to development through the utilization of second-generation business venues that expedite the buildout process, its true family-friendly, fun-first approach through installations such as chalkboard walls and retro pinball machines, and the introduction of a variety of in-person and digital means by which consumers can conveniently order and access menu favorites," the company said in a press statement.
"We're humbled and excited to be opening our first brick-and-mortar location in Loveland," said Josh Luger, co-founder of Capital Tacos, in a press statement. "The Scobys share our obsession over serving new, flavorful, and inventive takes on popular Tex-Mex staples and to serving the community in meaningful ways. They are the perfect folks to introduce Capital Tacos to Colorado, a state that certainly knows its Tex-Mex."