BizWest joins Google News Showcase
BizWest, the business journal of the Boulder Valley and Northern Colorado, has joined Google's News Showcase, providing readers with access to content curated by the publication's editorial team.
News Showcase went live Wednesday in the United States but launched internationally in 2020, including 2,300 publications in 22 countries.
BizWest joins publications and news sources such as The Colorado Sun, The Associated Press, Bloomberg, Reuters and The Wall Street Journal.
"Google's News Showcase is a welcome addition to our efforts to increase channels for delivery of our content," said Christopher Wood, BizWest editor and publisher, noting that the publication distributes content via websites, email newsletters, mobile apps, print and social media.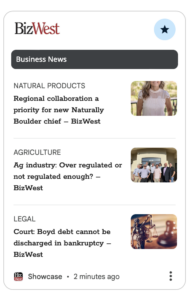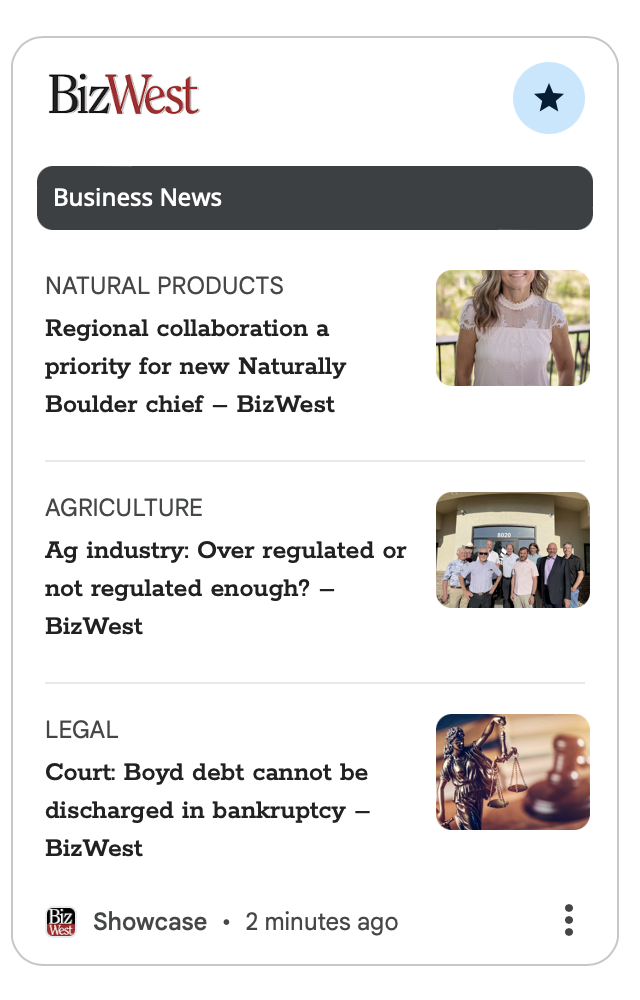 "News Showcase provides yet another easy way for readers to access BizWest's insightful content, including coverage of breaking business news and in-depth analysis of business and economic trends," he added.
BizWest content also is syndicated through a licensing agreement with Prairie Mountain Media, publisher of newspapers in Boulder, Estes Park, Greeley, Longmont, Loveland and other markets.
With News Showcase, BizWest journalists select important stories to include in curated news panels. The panels then appear in Google News and Discover, sending readers directly to the BizWest.com website.
Google pays participating news organizations to give readers access to a limited number of paywalled stories, allowing non-subscribers to become familiar with a publication's content, and then, potentially, subscribe.