Boulder, Fort Collins rank among top smaller metros for corporate retreats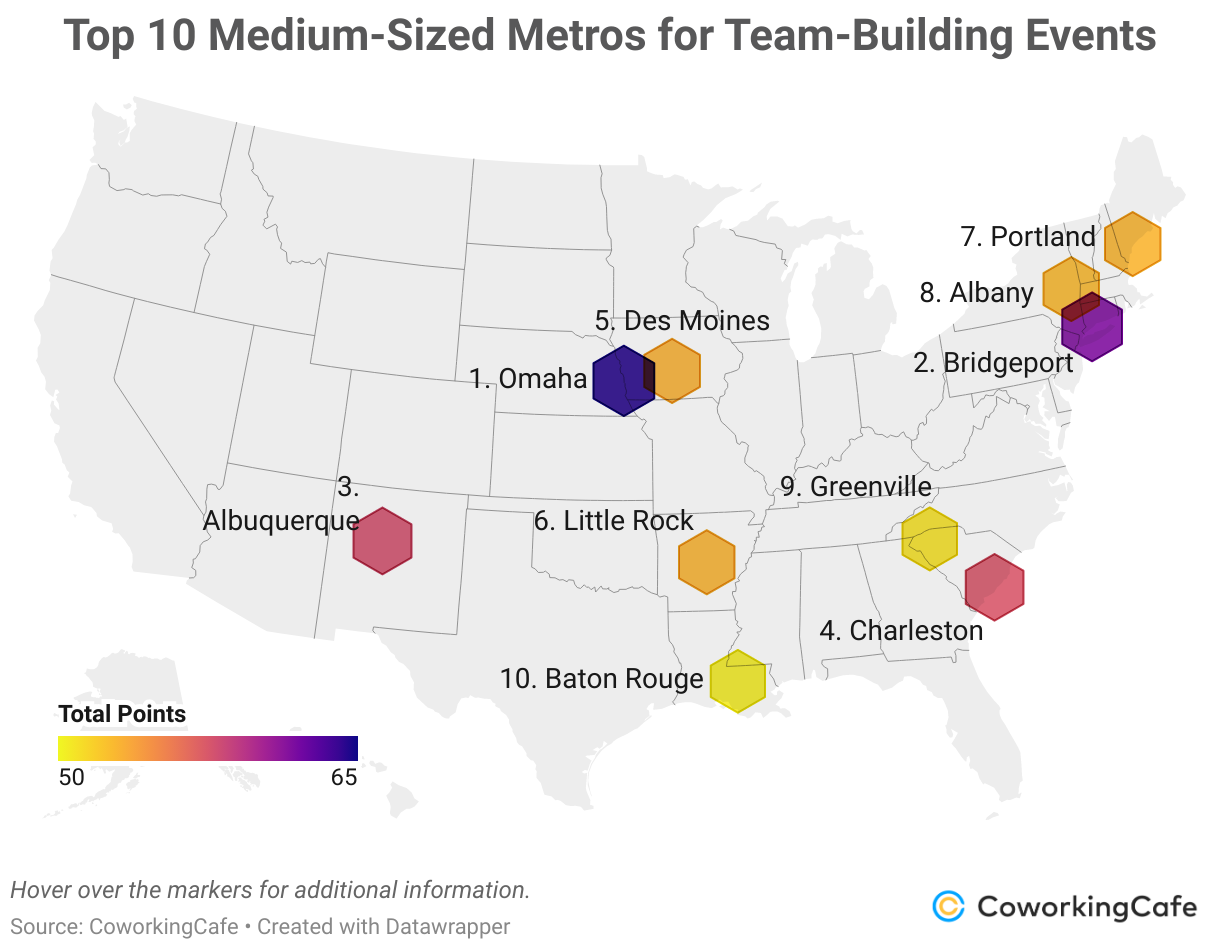 Boulder and Fort Collins rank among the Top 10 "Smaller Metros for Corporate Retreats," according to a study by CoWorkingCafe.com, a website that provides information about coworking.
CoWorkingCafe analyzed U.S. metropolitan areas depending on their population size: large metros, with a population of more than 1 million; mid-sized metros, with 500,000 to 1 million residents; and smaller metros, with fewer than 500,000 residents.
Factors considered for the rankings include number of team-building establishments, accommodations, stadiums and indoor arenas, historical points of interest, airports, availability of coworking space, regional price parity, and music festivals.
Fort Collins ranked No. 9 among smaller metros in the study, with Boulder rounding out the Top 10. Asheville, North Carolina ranked No. 1.
Omaha, Nebraska, topped the ranking of mid-sized metros, while New York topped the list of large metros.