Berthoud Chamber names new executive director
BERTHOUD — The Berthoud Area Chamber of Commerce has named a new executive director.
Reanna Philpot takes over in July for Deanne Mulvihill, who has served as interim executive director since January. Mulvihill took over as interim executive director after the July 2022 departure of May Soricelli.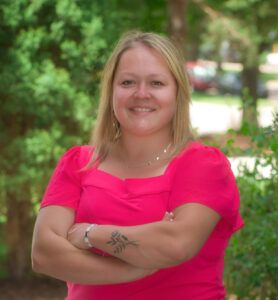 Philpot brings experience in business development, marketing, event planning and administration.
"As a Northern Colorado native and small-town enthusiast, I am thrilled to join an organization that is committed to bettering the connection of the unique businesses of Berthoud. I look forward to joining this diverse community and helping drive business success in the region," Philpot said in a written statement. "Our society needs community and connection now more than ever, and I am grateful to be chosen by the devoted Board members to be the Executive Director, with commitment to these two principles for this organization."
Philpot earned a bachelor's degree from the University of Northern Colorado and attended the U.S. Chamber of Commerce's Institute for Organization Management while working at the Loveland Chamber from Commerce from 2017 to 2021. She is involved with several nonprofit organizations, including the Milliken Events Committee and CIVICA Academy Colorado, where she presents marketing and business development career information to middle and high school students.
"We are excited to bring Reanna on board as the new Executive Director of the Berthoud Area Chamber of Commerce," said Mulvihill, who served as executive director from 2013 to 2019. "She comes to us with some experience in the chamber world as well as enthusiasm to hit the ground running. She looks forward to meeting our members, growing membership, and evaluating our current programs. The Board is looking forward to her suggestions for enhancing what we already offer and bringing new opportunities."