In-N-Out Burger wants in at Ladera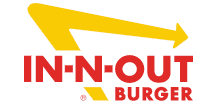 TIMNATH — In-N-Out Burger, the 75-year-old California fast-food drive-through chain that made its first foray into Northern Colorado by purchasing a building in Loveland in February, now is looking at a site along Interstate 25 in Timnath as part of the Ladera development.
The listed address of the proposed eatery, 4845 Weitzel St., is southeast of the intersection of I-25 and Harmony Road, west southwest of the Costco retailer, just south of an existing Freddy's Frozen Custard and Steakburgers location, and along part of the Frontage Road right-of-way that is proposed to be vacated.
The chain, founded in 1948 in Southern California by Harry and Esther Snyder, featured what the company says is the first two-way ordering speaker along a drive-through lane. It already has Colorado locations in Thornton, Aurora, Lakewood, Lone Tree, Castle Rock and Colorado Springs, and is planning one in Loveland.
As part of the project description, the Baldwin Park, California-based company submitted to Timnath planners in late May and updated last week, the proposed 3,860-square-foot, single-story, 23-feet-tall Spanish-Mediterranean-styled building would have 1,440 square feet of covered outdoor patio seating on its north side, and "both indoor and outdoor seating will accommodate 134 guests."
The proposal calls for onsite parking for 48 guests and space for 28 cars to queue up for drive-through service, including two access drives onto its internal roadway network — although a location in Thornton often sees lines of vehicles backed up onto nearby streets, and some customers waited nearly 14 hours when the chain opened its first Colorado location in Aurora in 2021.
The company's proposal described a plan to deal with crowd control at the Timnath location, however.
"This restaurant will be equipped with three burger grills. Two grills will operate at all times, and activation of the third grill will be done in response to high dine-in or, more typically, high drive-through demand as activating the third grill significantly increases the speed at which drive-through orders are delivered to customer vehicles," the company wrote. "In addition, standard store operating procedure dictates that as soon as the drive-through queue reaches the eighth car," where the outdoor menu board and order speaker is located, "In-N-Out Associates are deployed outside to take orders using hand-held ordering tablets. The use of these tablets puts orders into the kitchen faster than ordering at the menu board, and, when combined with increased production from the third grill, the result is extremely fast and efficient food production with the shortest possible food wait times, and therefore the shortest possible drive-through vehicle queues.
"Awareness of the queue reaching the eighth car is enhanced with outdoor cameras and indoor monitors. There will be between four and six outdoor cameras on this site, with three or four of them specifically viewing the drive-through lane. These cameras display on multiple monitors located inside the restaurant including at the manager's office, above the grills, and at both the pay and pickup windows."
The company said the well-lit restaurant would open at 10 a.m. seven days a week and stay open until 1:30 a.m. Fridays and Saturdays and 1 a.m. Sundays through Thursdays. It would be staffed by about 10 to 12 employees during each of three daily shifts. It said no alcoholic beverages would be served.
Because deliveries would be made only by vehicles owned and operated by In-N-Out after the restaurant is closed to the public, between 2 and 9 a.m., no delivery dock or designated delivery parking bay is required on the premises, the company said.
Construction of the restaurant would take about six months, the company said, including about four to six weeks of site preparation and grading, about four months of building construction, about three weeks of paving and striping, and about two weeks of landscaping; much of that would be done concurrently.
If it's built, the Timnath In-N-Out would be the second location for the chain in Northern Colorado. On Feb. 17, In-N-Out closed on the $1.3 million purchase of a 1.38-acre property at 1450 Fall River Drive in the Centerra development in Loveland. The site was previously occupied by a Mimi's restaurant, which has not been open for multiple years.
The land where In-N-Out's Timnath location would be located is owned by Fort Collins-based Connell LLC and would be part of Connell's 240-acre Ladera mixed-use development. According to a spokesperson for that company, "at this time, Connell has no comment" on the proposed In-N-Out restaurant.
Connell Resources is currently wrapping up its mining operations on the site and is preparing to move its asphalt-mixing plant to a site in Wellington after receiving final site-plan approval Monday night from the Wellington Planning Commission on a 6-1 vote.
That plan had been met with strong opposition from some neighbors in Wellington, as has Connell's plan to add a Topgolf golf and entertainment center to the Ladera development, which would feature 156-feet-tall netting that opponents said would constitute a hazard to wildlife. A citizens' group launched a successful petition drive to submit a ban on permanent fences 65 feet or taller to a public vote. That issue will go before Timnath voters June 27, and its passage would likely end Topgolf's plans to locate in Timnath.
Also working its way through Timnath's planning process is an annexation of 184 acres for the project, as well as plans for a fitness center and a hotel. That hotel, proposed to be a four-story, 126-room building up to 65 feet tall that reportedly would be a dual-branded La Quinta Inn & Suites and Hawthorn Suites by Wyndham, sparked the ire of a related citizens group, whose attorney, James Silvestro of Denver-based law firm Ireland Stapleton Pryor & Pascoe PC, wrote to Timnath town planner Kevin Koelbel in May.
In response, Connell asked that Timnath's planning commission delay a scheduled public hearing on their Ladera sketch plan and proposed rezoning until July while they review objections that Silvestro raised, including the request for a height variance for the hotel. Silvestro wrote that 65 feet is well above the existing 40-foot height permitted in the Regional Commercial zone district.