Boulder charts course for cannabis hospitality
Marijuana lounges have support from the business community, but operations unlikely soon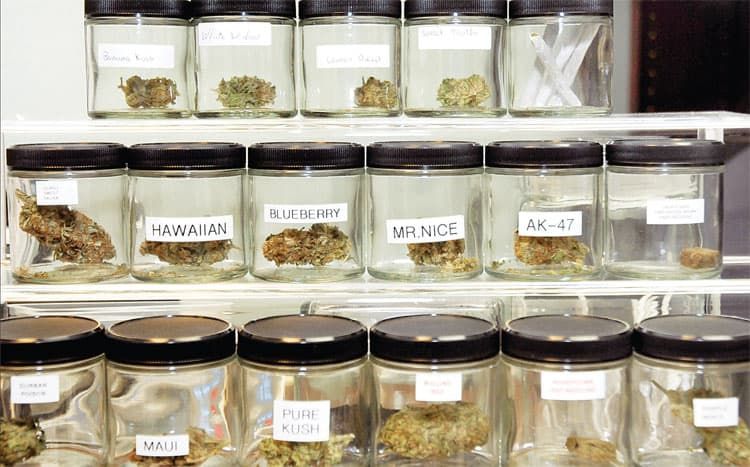 BOULDER — There are hundreds of places in Colorado to buy marijuana, but, outside of private residences, there are precious few where that legally purchased cannabis can be legally ingested.
Boulder, a decade ago, was an enthusiastic leader in the state's rollout of recreational marijuana dispensaries, and could play a similar role in cultivating the industry's nascent cannabis hospitality industry.
After years of conversation and debate, the city's Cannabis Licensing and Advisory Board this spring issued a lengthy set of recommendations to elected officials that offers a glimpse into the future structure of cannabis hospitality in Boulder.
While the concept of legalizing and regulating smoking lounges, which was broadly codified by state lawmakers in 2019, has been applauded by industry leaders, certain aspects of the board's recommendation memo generated head scratching from cannabis advocates and thumbs down from health professionals.
Let's start with opponents of marijuana lounges, whose arguments are fairly straightforward: It is simply unhealthy to hang out in enclosed spaces where plant-matter is being smoked. Furthermore, expanding access to cannabis can be detrimental to the community and its young people.
Suzaynn Schick, an associate professor of medicine at the University of California, San Francisco who has published two scientific papers on the topic of cannabis lounges, told members of CLAB during a March hearing that her home state has struggled to develop effective methods of reducing smoke-particulate levels in pot venues to levels that would cease to be potentially harmful to the lungs.
Some California lounges have experimented with a vaping-only model — the assumption being that second-hand vapor is less harmful than smoke — or have installed heavy-duty ventilation systems.
"None of them came anywhere near" reducing air particles to safe levels, Schick said. "… If you want hospitality venues in Boulder to be safe, we don't yet have a proven solution."
Health concerns could be particularly acute for workers who spend hours a day in smoky conditions.
Char Day, with the Americans for Nonsmokers' Rights group, said that "everyone deserves to work in a smoke-free workplace," while Henny Lasley, executive director of One Chance to Grow Up, alleged that consumption venues could contribute to roadway accidents and deaths.
Proponents of cannabis lounges have made business and public-policy arguments in favor of establishing a regulated framework for the consumption of a product whose legal sale is widely accepted in Boulder and beyond.
"It's about taking cannabis consumption off the street, out of our parks, while providing new business opportunities for entrepreneurs," Terrapin Care Station vice president of communications Peter Marcus said during the CLAB hearing.
Broadening the types of business that can access the cannabis economy beyond pot shops and growers could help a new cadre of entrepreneurs enter the sometimes insular industry, he said.
"We're talking entrepreneurs with backgrounds in event planning, music, culinary arts, fitness, et cetera," he said. "They could couple their existing skills with new twists with cannabis."
For example, a yoga instructor could differentiate his or herself from the competition by launching a cannabis-friendly studio.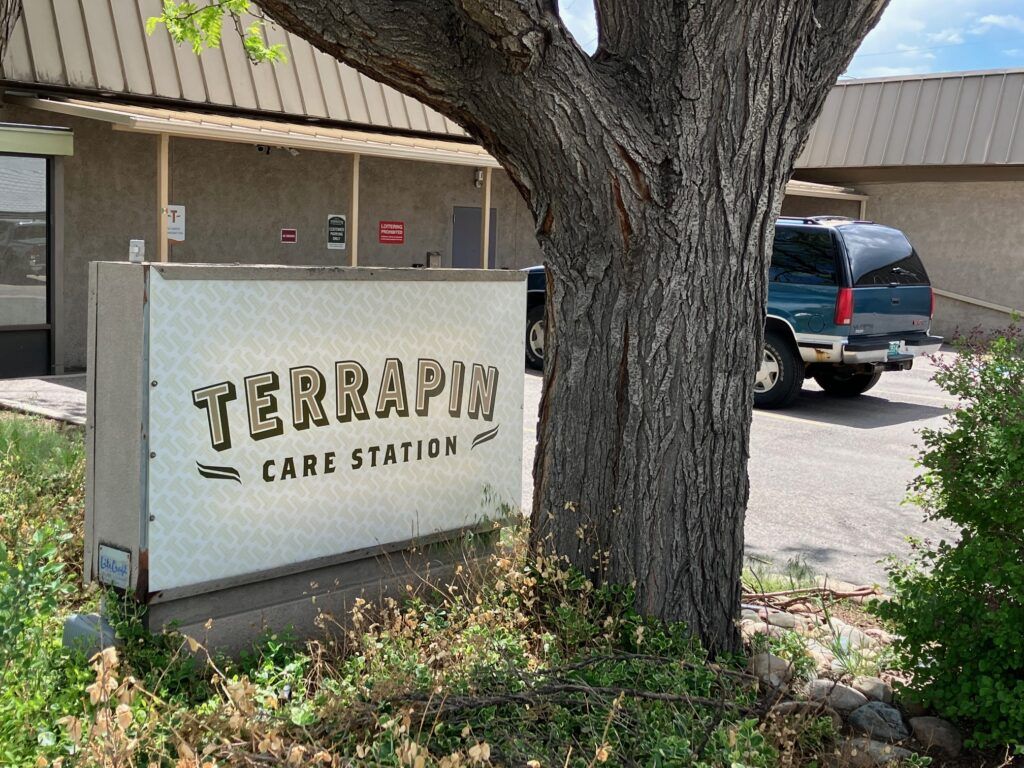 Stella's Cucina has proposed a venue on Walnut Street that would meld high-end dining with cannabis consumption — a potentially "historic, transformative concept," Stella's manager Greg Topel told Boulder officials.
Communities that have historically been excluded from the cannabis industry could find opportunities to overcome barriers to entry with a broader acceptance of new types of cannabis-related businesses, opponents argue.
Truman Bradley, executive director of the Marijuana Industry Group, urged Boulder leaders to "consider hospitality licensure through an equity lens."
Support for consumption venues isn't limited to marijuana-industry interest groups or existing cannabis companies. Officials with more mainstream business advocacy organizations such as the Boulder Chamber have also come out in support of a regulatory framework for such enterprises.
"This opportunity … is about ensuring that we can do legal behavior in a regulated environment with the best safeguards possible without further pushing things underground or making a drug scarier than it really turns out to be," Jonathan Singer, senior director of policy programs at the Boulder Chamber, told city officials.
Like Boulder, Denver has been trying to chart a path forward for cannabis hospitality businesses. So far, only a small handful of such businesses are up and running in limited capacity.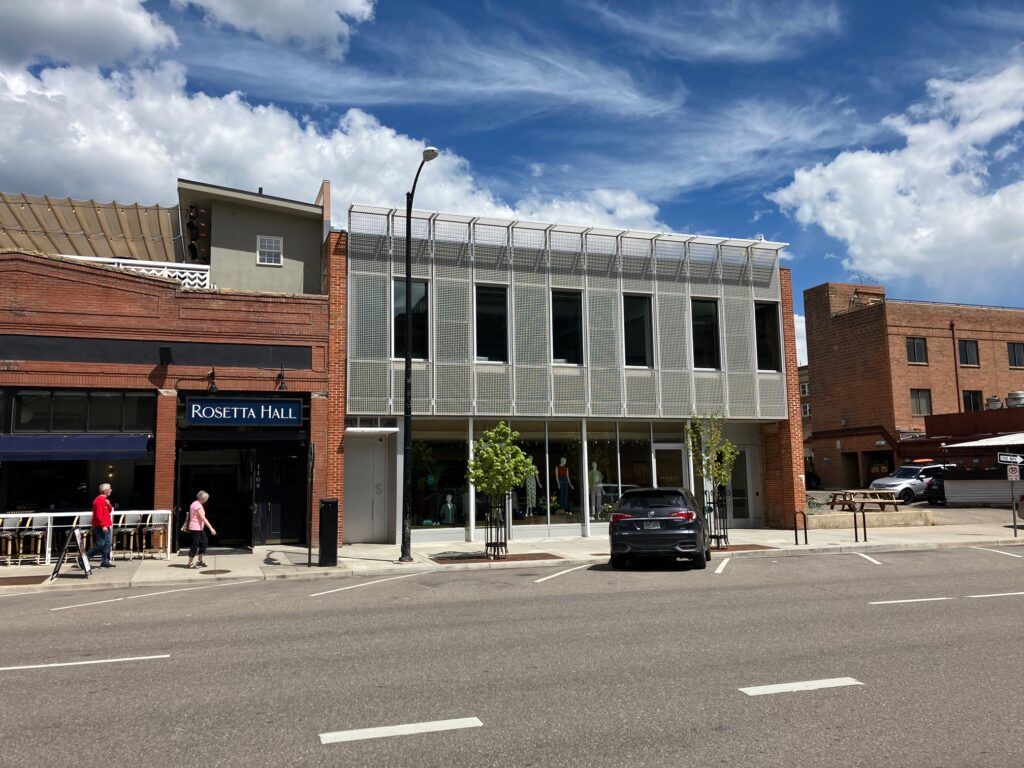 At a ribbon-cutting ceremony last year at Denver's Tetra Private Lounge, which is currently closed for a ventilation-system upgrade, Gov. Jared Polis spoke in support of the state's new and would-be cannabis hospitality business operators.
"It's really exciting to see that spirit of entrepreneurship across our state, that can-do attitude, that frontier spirit where you say, 'Just because it hasn't been done, that's not going to stop me from doing it,'" he said during a speech, as quoted by the Denver Gazette.
On East Colfax Avenue, Cirrus Social Club plans to transform a former tae kwon do studio into a LGBTQ-friendly lounge with the aesthetic of a "Ritz Carlton of the cannabis industry," the Denver Post reported last month.
Cirrus' owners are testing the concept at popup events in states such as California, the newspaper said, with designs on opening in Denver this fall.
In the meantime, several Colorado cannabis entrepreneurs are taking the consumption venue concept on the road.
A pair of Denver-area companies have been approved for mobile hospitality permits, according to Westword, and offer customers the chance to book buses or vans — in which smoking is allowed — for tours around town.
Should Boulder succeed in propping up hospitality businesses, the city would be a pioneer among its peers in the Boulder Valley and Northern Colorado.
Fort Collins, with its early embrace of cannabis dispensaries and vibrant nightlife scene, would seem a logical place for pot venue operators. But a Fort Collins city official was paraphrased by the Rocky Mountain Collegian last year indicating that "there has not been an overwhelming interest from community stakeholders in consumption areas, and issuing licenses for a new type of business could be tampering with a delicate political situation."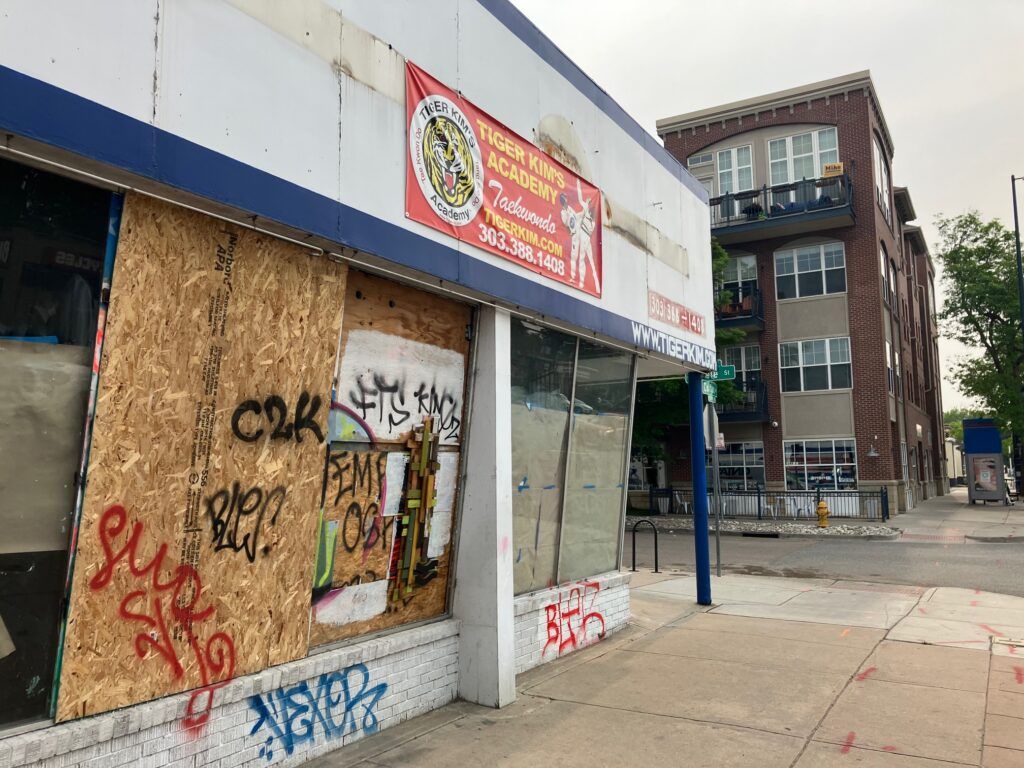 In Greeley, where city officials have historically hesitated to embrace cannabis, elected officials voted this month to permit nonprofit cigar smoking clubs in certain portions of the city. These visitors to these clubs will not be allowed to smoke marijuana.
Boulder City Council has yet to take an official position on the issue of cannabis venues — if and and when they do, businesses could still be months or years away from being able to open — but members of the advisory board CLAB generally agreed with proponents' positions. However, the body deviated from industry representatives' desires on several key components of its recommendations.
Perhaps most controversially, CLAB recommended on a split vote that cannabis lounges should only be accessible to those 25 years of age or older. Dispensaries are allowed to admit customers 21 and over.
"Only in Boulder would we be required to turn away a 21 to 24 year old medical patient or veteran who relies on cannabis for medicine from a cannabis hospitality establishment," former CLAB member Alana Malone wrote in a memo to Boulder City Council members. "Not only does this reduce access to those who may need it most, this rule also points all interested 21 to 24 year-olds to liquor and bar establishments sending the message that they aren't yet mature enough to consume cannabis in a legal venue, and should stick with consuming alcohol in public until they turn 25."
Taking the opposing (and ultimately prevailing) position, CLAB member Robin Noble wrote, "Brain development is not complete until around the age of 25 years, specifically development of the prefrontal cortex. … Boulder is a community that values science, data, and health. By limiting consumption venues to those ages 25 and up, we are demonstrating a commitment to that value, and attempting to protect our student residents."
In another split decision, the board has recommended that cannabis venues prohibit edible cannabis products but can sell cannabis beverages.
"The concern with edible products (being consumed in hospitality venues) includes the variability, volatility and inconsistency in the intoxicating effects," CLAB member Stacy Green wrote in a memo. "This creates challenges around predictability for both the consumer and staff at hospitality venues."
With cannabis beverages, however, "there is less concern around unpredictable effects, duration of effects, when doses are controlled, when compared to many 'edible' products," Green wrote. "Beverages offer another opportunity for hospitality venues to support cannabis use, while avoiding inhaled products."
Cannabis-industry professionals worry that these sorts of restrictions could hamstring the Boulder consumption venue industry before it has a chance to succeed.
Portions of CLAB's recommended framework could result in "burdensome restrictions that would likely lead to failure," Marcus said.
Restrictions on access for those between 21 and 25 would "equate to Prohibition 2.0, a flawed and outdated position that's very unpopular among Boulder voters," Bradley said.
"Let's not have an emperor's new clothes situation where we pretend that adults in their early 20s don't consume cannabis in Boulder."