Boulder Walk & Bike Month secures sponsors for event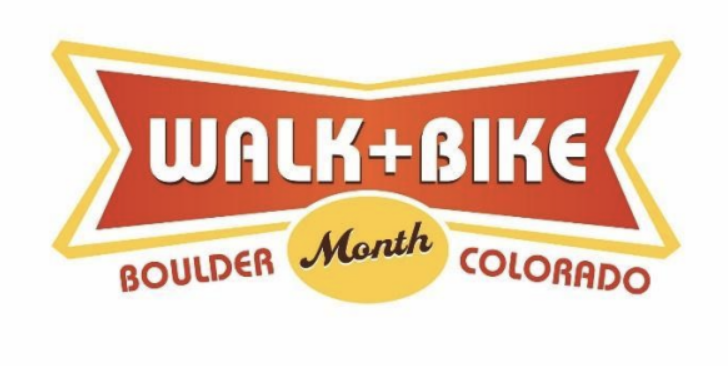 BOULDER — Boulder Walk & Bike Month organizers have secured more than 30 sponsors to help fund the program's activities in June.
Sponsors contribute direct financial support, in-kind donations, gear and services to support the month-long celebration of Boulder's bicycle and pedestrian culture.
Walk & Bike Month is a partnership between the city of Boulder, Community Cycles, Boulder County and Boulder Transportation Connections, with events coordinated by Community Cycles. Sponsor funding covers the bulk of expenses, paying for event permits, insurance, promotion and coordination of events.
Sponsors include:
● Title sponsor: Google.
● Chain Ring sponsors: City of Boulder and the Daily Camera.
● Spoke sponsors: Alpine Bank, Boulder County, Boulder Transportation Connections and
Conscience Bay Co.
● Handlebar sponsors: Caddis Collaborative, Coburn Partners, Hutchinson Black &
Cook, Lime, Limelight Hotel Boulder, Milo Construction, SoBo Homes and Star Buds.
● Wheel sponsors: B-Cycle, Better Boulder, Boulder Chamber, Comprise Agency, CordenPharma, Eldorado Spring Water, Fox Tuttle Transportation Group, HMH
Architecture & Interiors, Jeeves Drones, KGNU, People for Bikes, REI, Small
Planet eBikes, Sweet Sisters Bakeshop, University of Colorado Environmental Center and Upslope Brewing Co.
Walk & Bike Month events include::
● May 20 – W180, walk the western half of a loop around Boulder (approx 12.5 miles).
● June 3 – W180, walk the Eastern half of a loop around Boulder (approx 13 miles).
● June 3 – Big Boulder Dog Walk, great for friendly dogs & their humans.
● June 4 – B360 / B180, Circle Boulder by Bicycle on Boulder's extensive bikeway system.
● June 11 – W360, complete a slow marathon walking loop around Boulder.
● June 21 – Boulder Bike Show.
● June 28 – Bike to Work Day with more than 50 breakfast stations serving free food and
drink to the estimated 8,000 participants who will ride or walk to work.
● June 28 – Bike Home Happy Hour with food & beer specials.