Teton Waters Ranch, TSD partner to beef up nutrition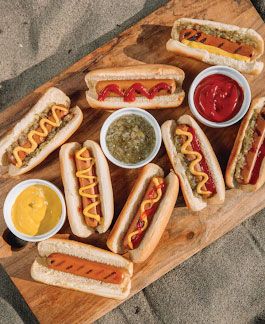 LOVELAND — When you think about nutritious food, hotdogs probably aren't top of mind.
The Thompson School District and Teton Waters Ranch LLC, a Loveland-based food company that specializes in grass-fed beef, are partnering on an initiative that might change that perception for Northern Colorado students and families. 
Teton Waters is providing the district with upgraded all-beef dogs at no additional cost and plans to use Thompson students as a proving ground for its new hotdog offering made with beef and vegetables.
"Through our discussion, [school district officials said] if we could get kids to eat more vegetables, that'd be good," Jeff Tripician, president and CEO of Grass Fed Foods, told BizWest.
The company has developed a new hotdog product made with a mix of 85% beef 15% butternut squash, carrots and mushrooms that has less sodium, less saturated fat and more nutrients than a traditional dog.
In an effort to help usher in a "fundamental change in American diet," Tripician said Teton Waters decided to start with a school lunch classic. "Let's make this easy and start with things kids will eat," he said, "Then we'll change the micro-nutrient content" to make items more healthy.
The most important thing for kids, a notoriously discerning group of diners: "It tastes exactly like a normal, 100% beef hotdog," Tripician said.
Lisa Kendall, Thompson's director of school nutrition, agreed that taste and appearance is key to winning over students.
"If food is not appealing to students, even though it's nutritious, they're not going to eat it," she said. "That's the great challenge. If the food isn't appealing, the trash cans get all of the nutrition instead of the students."
Hungry or insufficiently nourished students are at risk, of course, of living up to their educational potential.
"If they're trying to learn and they're hungry, that's definitely a barrier for them to be successful," Kendall said, which is why districts allocate significant resources and energy developing lunch and breakfast menus.
The Thompson School district, which includes about 14,000 students, serves roughly 7,000 lunches and 3,000 breakfasts each day.
"It's pretty significant when you compare it to what the average restaurant does in a day," Kendall said.
Those meals, Tripician said, are too often the most nutritious and filling meals some students have access to. That's why it's so critical that schools and their partners provide quality meal options.
There is a business case to be made for the benefit of partnerships like the one between Teton Water and Thompson.
In students, food producers have access to a valuable test market. If kids don't like an item during school lunch, it's unlikely that they'll ask their parents to seek out its components in the grocery store.
"We've asked [students and school staffers] to be very critical of everything we're doing," Tripician said. "Luckily, they haven't had much to be critical about."
Additionally, the typical food-buyer, faced with an abundance of options at the store, is increasingly choosy about which brands to support.
"Today's consumers reward" companies that are perceived as doing positive work in the community, Tripician said. "The younger group [of consumers] is much more aware of this; it's much more important to them."
Tripician encouraged other area food producers to follow Teton's lead.
"Don't do nothing because you can't do everything," he said. "Do what you can do — we can do hotdogs."