Coworking in the WeWork era
With WeWork Co.'s upcoming entry into the Boulder market, the region's still relatively young coworking industry is entering a new evolutionary stage.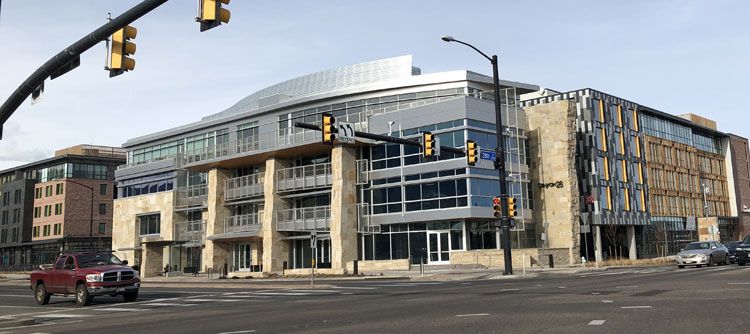 WeWork, a New York-based company that has emerged as a national leader in the coworking marketplace, is expected to ramp up competition for tenants and increase pressure on smaller local operations to find new and innovative ways to differentiate themselves.
An evolving work environment
Boulder Digital Arts co-founder Bruce Borowsky took a trip to the West Coast about 10 years ago.
At that time, his roughly 4-year-old organization had been offering classes and workshops to help locals in Boulder build skills in coding, video production and other digital disciplines. The term "coworking" was still unfamiliar.
"I had a meeting in San Francisco at the place that turned out to be a coworking space," he said. "I had never even heard of coworking, but I was really impressed with what I saw."
Borowsky saw the potential for coworking to take off in Boulder and across the Front Range, an area that, like San Francisco, was home to a highly concentrated cluster of technology-centric businesses and very expensive office rents.
He took over some empty office space across the hall from where Boulder Digital Arts offered its classes and programs and turned it into coworking space.
"It really made sense at the time," Borowsky said, "and now years later more and more people are starting to recognize the value of coworking."
Stu Crair, founder of Digital Workshop Center in Fort Collins, also saw his business evolve from one that exclusively offered educational opportunities to a multi-pronged organization with a mix of classes, programs and work space.
"It's a great symbiotic relationship we have between the two aspects of the business," he said.
Operators in Boulder Valley and Northern Colorado are by no means alone in recognizing the potential for coworking to revolutionize how and where people work.
Globally, the total number of coworking spaces went from virtually zero prior to 2007 to nearly 18,000 in 2018, according to data from Emergent Research. That figure is expected to be more than 30,000 by 2022.
It isn't just rising rents and other related economic factors that are driving people toward coworking spaces. Behavioral and cultural factors are also at play.
Research by the Harvard Business Review found that significant majorities of survey respondents cited social benefits are one of the main reasons they opt to participate in coworking spaces.
Harvard reported that 79 percent of respondents said coworking has expanded their social networks and 89 percent reported being happier since joining a coworking space. Coworking helps combat what the Harvard report calls the "loneliness epidemic," accelerated by the increasingly isolated nature of work in the modern economy.
Heather Ollom, owner of the Office Evolution franchise location in Fort Collins, agreed.
Many of the Office Evolution clients have "found the best solution isn't working out of their houses."
Not only does being around other people help ward off the loneliness often experienced by telecommuters, it "helps open up doors of creativity," Ollom said.
Crair said coworking — especially coworking that involves an educational component — "helps bring people together in terms of sharing ideas."
The 800-pound gorilla
Around the time Borowsky traveled to San Francisco and returned to Boulder with the idea to open a coworking space, a company in New York began leasing thousands of square feet of office space to house startups, entrepreneurs and freelancers.
In the roughly eight years since it was founded, WeWork has emerged as the biggest player in the coworking game. The company manages upward of 10 million square feet of space in nearly 100 cities.
Later this year, Boulder will join that list of WeWork cities.
WeWork, which already had leases in place in at least 10 buildings around the Denver metro area, plans to move into Boulder's Canyon 28 office building around September or October.
The company will occupy the bottom three floors — more than 30,000 square feet — of the four-story office space at 2755 Canyon Blvd., developed in 2017 by Lou DellaCava of Boulder-based LJD Enterprises Inc. Gibbons-White Inc. brokered the deal.
WeWork expects to have about 500 desks available in the Boulder location.
Nathan Lenahan, WeWork's Mountain West general manager, cited Boulder's status as a "hub of innovation and entrepreneurship" as one of the reasons choosing it to be the company's first Colorado space outside of the Denver metro area.
Room enough for everyone?
WeWork's emergence on the Boulder coworking scene — along with the arrival of Industrious in the Colorado Building in downtown Boulder — raises questions about whether major national coworking firms can thrive alongside established local operations.
Clif Harald, executive director of the Boulder Economic Council, said he has no reason to doubt that coworking operations of a variety of sizes can coexist.
"One of the differentiators of WeWork — in addition to their dominance in the market — is that they've been described as 'enterprise coworking,'" which means they are able to accomodate much larger tenants, he said. "…Boulder is seeing a lot of interest from those kinds of companies — your Amazons, your Apples."
While larger operations such as WeWork may be better suited to cater to the needs of these larger clients, there will still be a demand for workspace tailored toward the single programmer or the startup team of a half-dozen.
"Boulder's economy is really propelled by new businesses, by startups, by entrepreneurs," Harald said. "These are dynamic businesses; they don't know if they'll need 2,000 square feet or 10,000 square feet in a couple of years."
Crair echoed this sentiment.
Digital Workshop Center's coworking space "is much smaller in scale" than WeWork, he said. "But what we offer provides an entirely different utility."
While Ollom acknowledged that WeWork is "the 800 pound gorilla that we are all chasing," opportunities for successful coworking spaces of all sizes in Northern Colorado and Boulder Valley remain abundant.
"When WeWork enters into your region, you're always going to worry," she said. "But you just have to do what you do best."
In other regions where WeWork operates, rivals have pointed fingers at the company for trying to poach tenants.
"Employees of the co-working giant cold-called competitors' tenants, set up games and couches outside of other shared-office spaces and offered up to a year's free rent if they switched over," according to a 2018 Bloomberg report.
Borowsky is less confident that smaller local operations and major out-of-town coworking firms can coexist.
"I think at some point it is going to backfire on these large companies that are just trying to make a quick buck," he said. "I don't think they are invested in the community, I don't think they care about the community."
But rather than protest the emergence of WeWork in Boulder, Borowsky is actually welcoming the high profile addition to the region's coworking marketplace.
The reason? Exposure.
Despite the recent rise in the popularity of coworking, the concept is still relatively unknown among the general public, Borowsky said.
"As a small local business, we don't have a ton of money for marketing and advertising," he said of Boulder Digital Arts. "But with these large, out-of-state companies coming in, they're educating people on what coworking is in an effort to sell their own spaces."
Community ties
Coworking space operators in both Boulder Valley and Northern Colorado emphasize the importance to fostering strong bonds within a local business community.
In fact, the ability to connect with members of the community is one of the more important strategic advantages local organizations have over their larger competitors such as WeWork.
"When you have local community managers and local owners, that's hard to replicate," Ollom said. "I know my members. I know them by name, I know their kids' names."
Borowsky agreed.
"For us, it's all about community," he said. "I think for the larger organizations, too often it is all about the revenue."
With WeWork Co.'s upcoming entry into the Boulder market, the region's still relatively young coworking industry is entering a new evolutionary stage.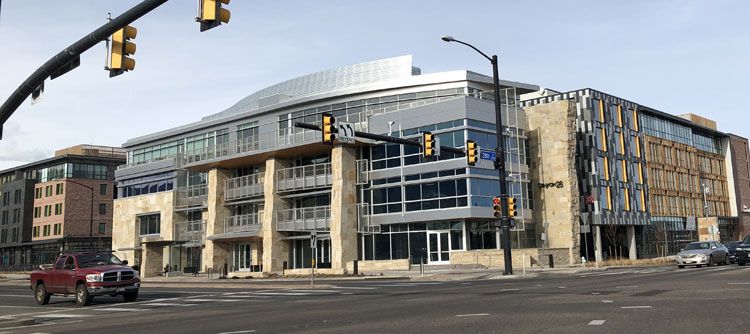 WeWork, a New York-based company that has emerged as a national leader in the coworking marketplace, is expected to ramp up…
THIS ARTICLE IS FOR SUBSCRIBERS ONLY
Continue reading for less than $3 per week!
Get a month of award-winning local business news, trends and insights
Access award-winning content today!
Lucas High
Latest by Lucas High: