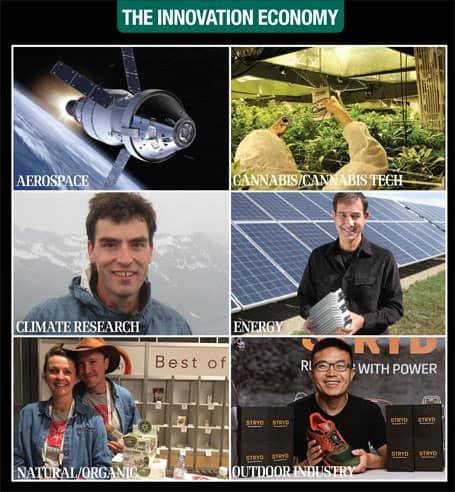 Advertising & Marketing
Tap Influence, Boulder
Tap Influence, co-founded by Holly Hamann and Rustin Banks, and led by chief executive Promise Phelon, has a software-as-a-service platform that helps marketers automate the process of finding key online influencers and connecting with them to create sponsored content featuring their brands.
In addition to making the connections and managing workflow, the software provides analytics to measure the value each piece of content created in terms of sales and leads.
Influencer marketing is a type of marketing that focuses on using key leaders to drive a brand's message to the larger market. Rather than marketing directly to a large group of consumers, companies instead inspire, hire and pay influencers to get out the word for a product or service through social media.
Many companies are making large strides to provide better tools to manage social influencers and report on measurable results.
TapInfluence, founded in 2009, has raised $22.2 million in funding.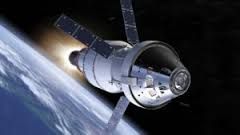 Aerospace
EnerSys Advanced Products/ABSL Space Systems, Longmont
When NASA's Orion spacecraft heads for Mars in the coming years, it will be powered in part by lithium-ion batteries that are being made by an aerospace company in Longmont.
NASA's Journey to Mars initiative, in the works for the past six years, took center stage at the Plaza Convention Center recently during an event hosted by Joe Troutman, senior manager at EnerSys Advanced Systems – ABSL Space Products, the company making the powerful batteries.
The event, held under a banner that read "The Road to Mars Goes Through Longmont," drew attention to Enersys' work for NASA's space program and the hundreds of aerospace companies in the state.
"Our lithium-ion batteries will power the Orion spacecraft not just to Mars, but also the moon, asteroids and deep-space planets to collect data, map the solar system and take soil samples on planets," Troutman said. It also could be used to retrieve crew or supplies from the International Space Station.
"This will be the most powerful rocket ever," he said. "It will take years off of trips that now would take a satellite a decade. … And it will be capable of moving an asteroid off course if it would collide with Earth."
Agribusiness
Agrium Inc., Greeley
Canada-based Agrium Inc. is researching and testing new fertilizer products at its recently opened $10.5 million, 18,000-square-foot plant in Greeley.
The Agrium Wholesale Lab and Pilot Plant consists of a research laboratory and a pilot-scale research facility and is the company's primary research lab and testing facility. Researchers are looking to develop new innovations in crop inputs, for products such as enhanced efficiency fertilizers like ESN, or environmentally smart nitrogen.
Agrium developed a time-released fertilizer that its granules are made up of 44 percent nitrogen encased in a flexible polymer coating. The coating protects the nitrogren until it is released in response to soil temperature.
The polymer membrane allows moisture to diffuse into the granule, creating a nitrogen solution. The solution moves out through the membrane at a rate that is controlled by soil temperature and matches the nitrogen demand of the growing crop.
New analytical equipment in the lab and testing facility gives Agrium the tools it needs to better understand how raw materials influence the performance of its coated products so they can be enhanced, and also to explore emerging ideas to keep up with the highly competitive agriculture industry.
Through innovative manufacturing modifications, often developed by employees, the company is creating products that increase production of crops while reducing environmental impacts.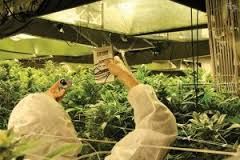 Cannabis/Cannabis Tech
Surna Inc., Boulder
Headquartered in Boulder, Surna Inc.'s engineering team has developed the company's signature water-cooled climate control platform that is being used by indoor cannabis growing operations.
The system, that includes several products developed by Surna including chillers, lights, reflectors, dehumidifiers, air handlers and irrigation systems that can control the growing environment. For example,
The end result is more prolific crop production and a reduction in energy costs for growers. For example, the Surna Reflector has a patent pending insulating tube around the light bulb, allowing it to be cooled without causing a shift in the light spectrum. When combined with a Surna water-cooled chiller system, Surna claims the result is climate control for a grow that requires 54 percent less than traditional HVAC systems.
Surna also has developed what it calls a Hybrid Building design for climate-controlled buildings as a mix of an indoor-cultivation facility and greenhouse. Surna worked closely with the senior engineering team at the University of Colorado in designing features of the building including the ceiling structure, which allows for sunlight to reach a plant canopy, and the sealed environment, which minimizes the negative effects of outside air contamination such as pests and pathogens. The design uses the sun as its primary light source and air-sanitation technology for mold and mildew risk mitigation.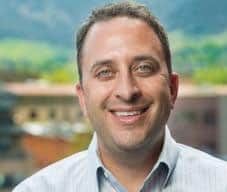 Clean Tech
Waste Energy Partners, Boulder
Boulder-based clean-tech startup Waste to Energy Partners has developed a process to recycle old tires and produce Bolder Black, the company's flagship product that is a more environmentally friendly repurposed alternative to carbon black, an oil-derived component used in nearly all rubber and black plastic products.
Carbon black is mainly used as a reinforcing filler in tires and other rubber products. In plastics, paints and inks, carbon black is used as a color pigment.
Waste to Energy Partners, led by chief executive Tony Wibbeler, works its magic at a waste-conversion facility in Maryville Mo., where it converts old tires to Bolder Black, recycled steel and reclaimed oil.
Its proprietary process is more than 90 percent more efficient in terms of water and electricity consumption and generates significantly less greenhouse gas emissions than alternatives, according to the company.
WEP's primary goal is to develop, own and operate waste-conversion facilities that divert solid waste from traditional disposal methods and profitably use the energy-rich materials to create valuable byproducts such as recycled carbon black, plus direct power and liquid fuels.
The startup wants to work with any facility that creates or accepts solid waste and has a desire to conserve land, produce renewable energy, and reduce disposal and operational costs.
Climate Research
Gijs de Boer, NOAA, Boulder
Gijs de Boer, an atmospheric scientist at the National Oceanic and Atmospheric Administration in Boulder, is using drones to collect data on Arctic clouds, a new method of collecting data for NOAA's Earth System Research Laboratory. The method is providing new information to better understand Arctic cloud formation and how it affects climate change.
"One problem," de Boer said, "is that current climate models for the Arctic don't necessarily do very well at simulating clouds." By using drones in clouds, data can be collected that can be used to develop more accurate models of climate and sea ice trends in the Arctic, which in turn is a crucial component for predicting global climate change.
He said clouds play a major role in regulating air temperature and sea-ice melt. They block solar radiation from reaching Earth's surface during the day and warming the surface during the long polar night. Growing expanses of open water in the Arctic change the availability of water and heat to the atmosphere, altering cloud formation and potentially moderating the rate of future ice melt.
Sea ice generally reflects sunlight, while dark open ocean absorbs the sun's energy, resulting in additional temperature increases. De Boer's work is revealing complexities of Arctic cloud behavior and cloud-climate feedback mechanisms that will allow researchers to more accurately predict the speed of global climate change.
Earlier this year, President Barack Obama named de Boer, 36, as one of 105 young scientists to receive the Presidential Early Career Award for Scientists and Engineers.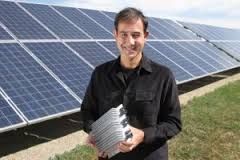 Energy
Ampt LLC, Fort Collins
The Ampt team in Fort Collins, led by chief executive Levent Gun, has been developing innovative power-conversion technologies, software solutions and all aspects of photovoltaic voltaic design and applications since 2007. It has a growing portfolio of patents, possibly none more innovative that its series of DC power optimizers that reduce costs for solar-power systems.
Ampt power optimizers are DC/DC converters that lower the cost and improve the performance of large-commercial and utility-scale solar plants.  The company claims that its patented technology lowers total system costs by eliminating 50 percent of the electrical combiner boxes, reducing the amount of wiring and associated labor as well as enabling lower cost DC/AC power inverters. Ampt's patented technology puts voltage and current limits on the output of each optimizer to allow twice the number of PV modules per string and eliminates half of the combiner boxes and associated cable and labor.
It also recovers energy that would normally be lost due to electrical imbalances and system degradation that occur during the lifetime of a photo-voltaic system.
According to research from Global Market Insights, DC power optimizers will continue to see rapid growth in the solar market. While the use of DC optimization started with the residential market at the module level, large commercial and utility-scale power plants are taking notice because they can lower the total upfront cost of systems while increasing energy generation.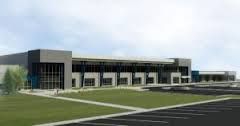 Life Sciences
Hach Co., Loveland
LOVELAND —  Hach Co.'s website lists a vast array of lab instruments, meters, probes, analyzers, sensors, controllers, software and other products used to test the quality of water and other liquids. Hach instruments are used in a variety of industries, including bottled water, municipal drinking water, engineering, food, municipal wastewater, brewing, chemical, hydraulic fracturing, offshore drilling and other sectors.
The company was founded in Ames, Iowa, in 1947 and moved its headquarters to Loveland in 1978. Today, Hach is a subsidiary of Danaher Corp. in 1999 and remains on an expansion mode.
Hach broke ground in June on an 86,000-square-foot research-and-development facility, just south of its existing facility at 5600 Lindbergh Drive.
The new building will house work spaces for Hach's development teams, with multiple testing and development laboratories. All existing research laboratories and facilities will move into the new building, providing associates with the most advanced equipment and resources while creating room to expand and add associate work spaces in the existing buildings.
Hach's existing Loveland facilities include two buildings with more than 200,000 square feet that are currently used for manufacturing, research and development, marketing, technical support, customer service and other business functions.
More than 750 associates work on the Loveland campus and another 50 are working from leased office space in Fort Collins.  This expansion will offer additional space to support Hach's near-term and anticipated future growth.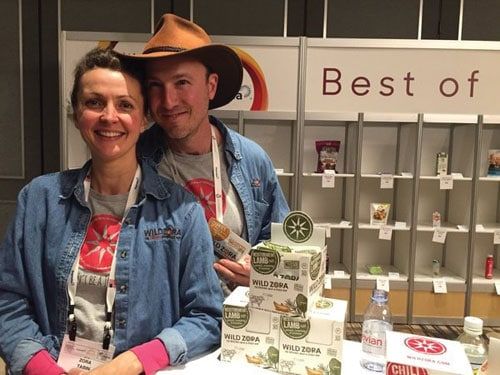 Natural/Organic
Wild Zora Foods LLC, Loveland
Business has been so good at Loveland-based Wild Zora Foods LLC that the company recently purchased a building to facilitate expansion. Wild Zora, which produces a line of meat-based snacks, paid $1.4 million to acquire 325 and 333 E. Fourth St. in downtown Loveland.
Wild Zora previously leased 1,400 square feet in the building but eventually will occupy most of the 22,000-square-foot space. That expansion became necessary as large grocery chains increased their orders for Wild Zora's products, along with expansion into REI stores.
"It just seemed that it would be easier if we owned the building so we could be master of our own destiny," cofounder Josh Tabin told BizWest recently.
Wild Zora makes a line of meat-based snacks that each incorporates a full serving of certified organic fruits and vegetables. Flavors include chili beef with kale, apricot and cayenne pepper, as well as Mediterranean lamb with spinach and turmeric.
Founded in 2014 and launched early last year, Wild Zora gained a major visibility boost last fall from winning the Naturally Boulder Pitch Slam competition for new natural-foods startups. Within a few months, Wild Zora went from having shelf space in about 80 stores to nearly 400 today.
Outdoor Industry
Stryd Inc., Boulder
Boulder-based Stryd Inc., a tech company focused on helping runners track and improve their performance, has a product that can measure the power and efficiency of a runner's stride.
The product, dubbed simply Stryd, measures the coefficient of stiffness of a runner's leg spring, a metric closely correlated with efficiency. In essence, the higher the coefficient of stiffness, the more economically a runner is running
The Stryd device, which connects to runners' shoes, will sync with sports watches and mobile devices, as well as other training software. Initially, Stryd will help runners understand how changes they make to their form impact their efficiency. Eventually, the idea is for a smartphone or smartwatch to be able to communicate tips during a workout based on real-time data from Stryd.
The device was used by American triathlete Ben Kanute at the Rio 2016 Summer Olympics. The company is in the process of working with Kanute and his coaches now to gather insights on the data gathered.
Stryd, launched in 2012 by a group of several founders, following the games, beat out seven other finalists to take home the 100,000 Euro — roughly $112,000 — top prize at the Hype Foundation's Global Innovation in Sports Competition.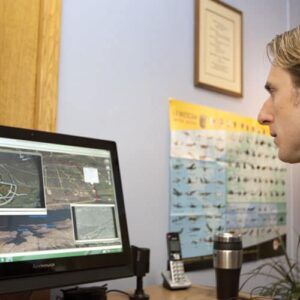 Software
Remote GeoSystems Inc., Fort Collins
Jeff Dahlke, cofounder of Remote GeoSystems Inc., says his company is "blazing a trail." If so, it's an aerial trail.
Remote Geo, founded in 2011, originally focused on taking video imagery from cameras mounted on both aircraft and automobiles and syncing the video with a map to add geospatial and time components. But the company has branched out into the burgeoning field of unmanned aerial vehicles.
The company has added a line of software that can process and map the video being captured by DJI Inspire 1 drones — one of the biggest consumer and pro inspection lines. The plan is to keep updating the software to add compatibility with any number of drone brands to expand the company's reach not only among industrial users but also, eventually, weekend users who, say, want to map their backcountry ski trip.
In large part, the company's hardware and software are used in industries that have long sets of linear aspects that need regular inspection, such as pipelines, power lines, roads, bridges and even wildlife. The only problem is there's a limited number of aircraft flying around.
Adding drone compatibility "exponentially expands our opportunity to sell more, whether that's cloud or software," Dahlke told BizWest last fall. "We're kind of blazing a trail with what's possible with video."
Advertising & Marketing
Tap Influence, Boulder
Tap Influence, co-founded by Holly Hamann and Rustin Banks, and led by chief executive Promise Phelon, has a software-as-a-service platform that helps marketers automate the process of finding key online influencers and connecting with them to create sponsored content featuring their brands.
In addition to making the connections and managing workflow, the software provides analytics to measure the value each piece of content created in terms of sales and leads.
Influencer marketing is a type of…
THIS ARTICLE IS FOR SUBSCRIBERS ONLY
Continue reading for less than $3 per week!
Get a month of award-winning local business news, trends and insights
Access award-winning content today!