Freestone helps creative dreams come true
2010 Women of Distinction - Nonprofit, Creative Industries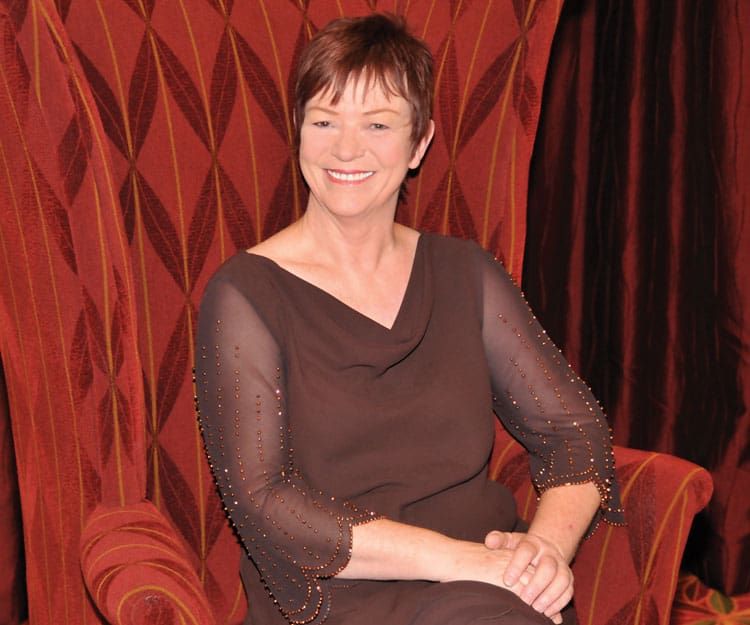 Think Fort Collins theater and the name Freestone instantly comes to mind.
Denise Freestone, co-founder of OpenStage Theatre & Co. with her husband, Bruce, has been instrumental in developing Northern Colorado's thriving arts and culture community.
OpenStage started in 1973, when Fort Collins rolled up the sidewalks not much later than 9 p.m. Outside of Colorado State University, performance venues were virtually non-existent, and the Fort Collins Symphony and Fort Collins Children's Theater were the only community performing arts groups in town. OpenStage held its productions in parks and churches for its first six years.
Freestone is an actor, director, producer and designer who has received critical acclaim throughout Colorado, including the Denver Post's annual Ovation Award, Arts Alive Fort Collins Tree of Peace Medallion in 2003 and the Colorado Community Theatre Coalition's highest honor, the Distinguished Merit Award, in 2000.
Under her leadership, OpenStage was the recipient of the Governor's Award for Excellence in the Arts, resulting in May 6, 1997, being declared OpenStage Day in Fort Collins by then-Mayor Ann Azari.
Freestone has always been a vocal and dedicated advocate of the artistic community at large, not just of theater. She has been active in city planning activities and involved in virtually all endeavors that involve promoting and developing the artistic community. She was on the steering committee of the city's State of the Arts effort under Azari, was appointed by the city council to serve a two-year term on the City's Economic Vitality and Sustainability Action Group, and served for five years on the Chamber of Commerce's Local Legislative Affairs Committee.
She spearheaded an independent task force of local arts organizations that spent over a year convincing the powers-that-be to include a smaller
theatre in the Fort Collins Lincoln Center, when the venue was conceptualized more than 30 years ago. The result is the 225-seat Mini Theatre, longtime home for OpenStage, now under expansion with the rest of the facility.
Today, Freestone is involved in every major endeavor promoting Fort Collins as an artistic destination. She has been a part of UniverCity Connections since its beginning, served on UCC's arts and culture task force and currently is on UCC's arts and culture steering committee.
Over the decades, OpenStage Theatre has lent incredible support to other arts organizations and schools by providing sets, costumes and properties at no charge. Opera Fort Collins performed as OpenStage Opera for 10 years before becoming an independent organization.
Freestone herself served as the staging director for the first two years that Canyon Concert Ballet performed "The Nutcracker." She has directed for Fort Collins Children's Theatre and Poudre High School and performed and directed for collaborative productions with the CSU Theater and Music Department, Bas Bleu Theatre and the symphony, to name a few.
"I couldn't have done this by myself," Freestone said. "I am blessed to work with talented and dedicated artists who make magical things happen on stage. We have amazing audiences and sponsors who have supported us. Without them, OpenStage would have been just a pipe dream 38 years ago. With them, it's a dream come true."
Click here for a list of the
2010 Women of Distinction and links to their profiles.