Good Samaritan Hospital unveils new name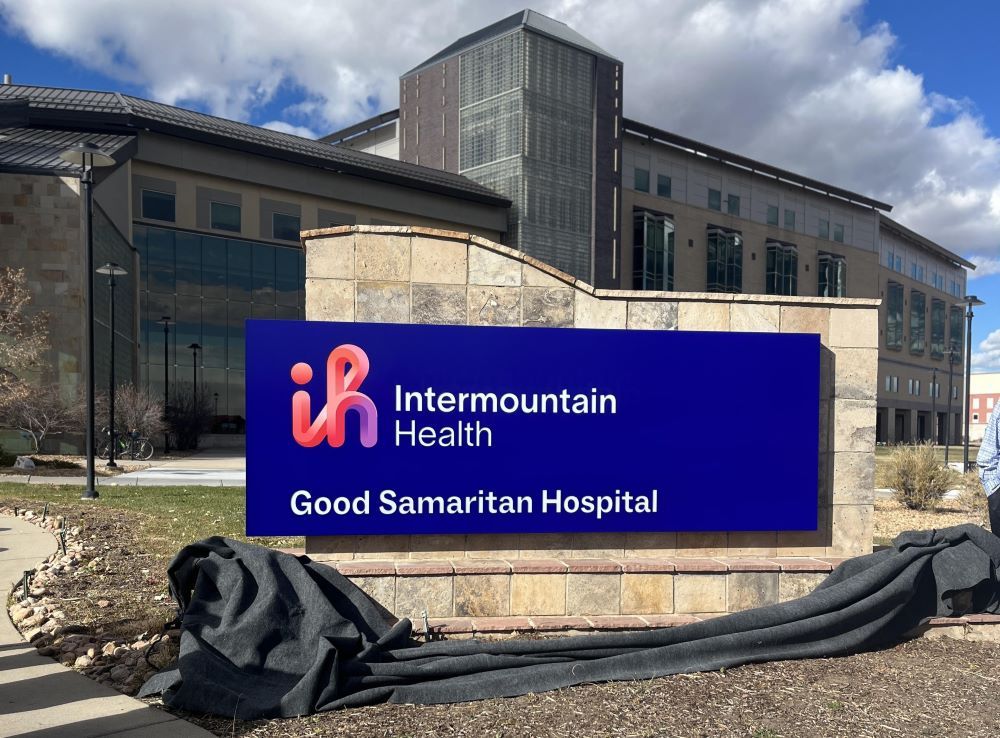 LAFAYETTE – Intermountain Health Good Samaritan Hospital has unveiled its new name and signage as part of the health system's rebranding in Colorado.
In a prepared statement, hospital president Dawn Anuszkiewicz said the signs are a symbol of the organization's new brand and a celebration of the continued focus on quality care and excellent patient outcomes.
"Our new brand reflects the trust our patients place in us," she said, "and we are dedicated to upholding that trust through every interaction and service we offer."
Caregivers and hospital foundation board members celebrated with cheers and confetti on Thursday as they unveiled the new sign near the hospital's main entrance.
Intermountain Health began introducing the system's new branding, care site name changes, and signage earlier this year. The changes are a result of the merger between SCL Health and Intermountain Healthcare, which was announced in 2022.