CU chancellor DiStefano retiring from top role, will remain ed professor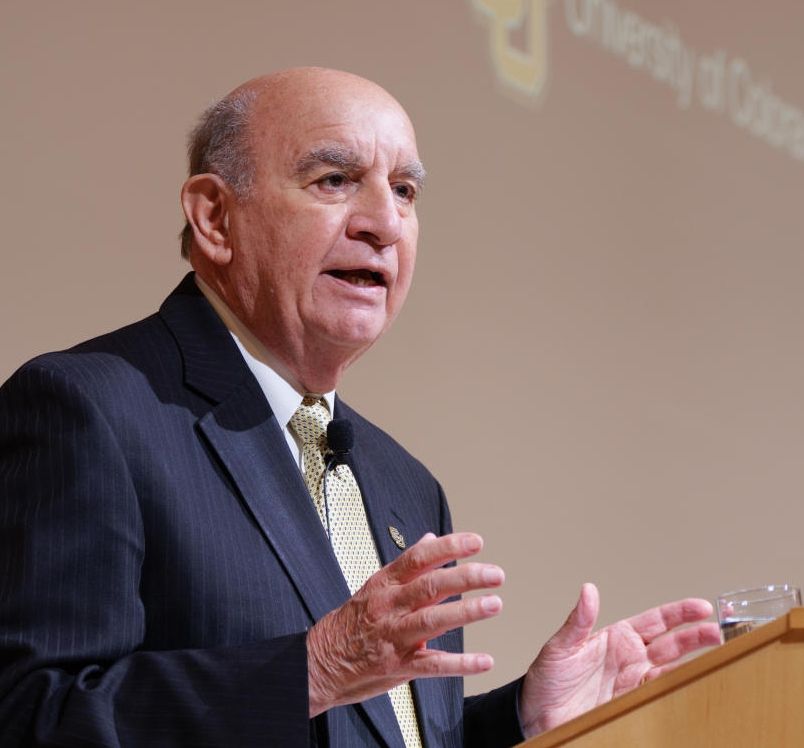 BOULDER — Philip DiStefano, who has been the University of Colorado Boulder's chancellor for nearly a decade-and-a-half, will retire from CU's top job but will remain on campus, where he has worked for the past 50 years.
He plans to remain in the chancellor office until a replacement is named, then transition back into a role as a professor with CU's School of Education, DiStefano said Wednesday during his State of the Campus address. He will also serve as senior executive director of the CU Center for Leadership and will continue his roles as the Quigg and Virginia S. Newton Endowed Chair in Leadership.
"I will also continue to engage with major donors and highly engaged alumni across the university's landscape, while supporting the transition of the new chancellor," DiStefano said. "… It has been such a rewarding and humbling experience to serve as chancellor of Colorado's flagship university for the past 15 years. I am so proud of our faculty, staff and students and all that you have accomplished, and I also will treasure the many alumni, donors, parents and friends of the university I was lucky enough to meet."
CU's braintrust, including University of Colorado system president Todd Saliman, plan to launch a national search for the next chancellor.
"I had never been to Colorado before when I was hired in 1974 as a freshly minted PhD graduate and former high school English teacher," DiStefano said. "But I knew about CU Boulder and was confident it would be a good fit where I could make a difference through research and teaching."
He took an opportunity during the close of his final State of the Campus speech to stand up for educators and students.
As we move into our next chapter as a university, there will continue to be naysayers across the nation who claim higher education is failing. Even among college graduates, studies show confidence is declining in the idea that a college degree is a worthwhile investment," DiStefano said. "Instead of being discouraged, let us use this as an opportunity to fight fiction with facts. We have a chance as a flagship public institution to show why a college degree is still the single best investment you can make for yourself, for your children, and your children's children. …Go Buffs!"