Notable Leaders – Real Estate Professionals
September 2023
The leaders profiled in the following pages were nominated by their peers at work and in the community and showcase the diversity of talent in our market. The leadership shown by the individuals profiled here is setting an example to shape a better future for our region.
METHODOLOGY: The honorees did not pay to be included. Their profiles were drawn from nomination materials. This list features only individuals for whom nominations were submitted and accepted after a review by our editorial team. To qualify for the list, nominees must be employed at companies in the Boulder Valley and Northern Colorado.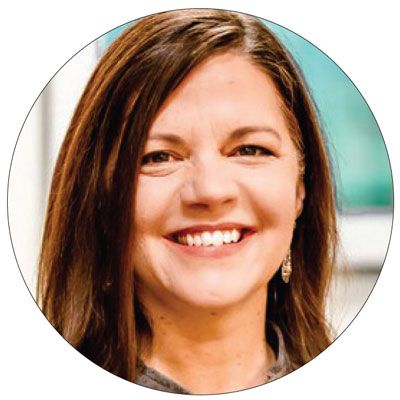 Erika Archer
Archer Mountain Properties
Owner/Broker
Years in industry: 8
College, university: Hong Kong
"Erika Archer is one of those people you meet and not only feel instantly comfortable but (also know) she is a true problem solver and loves to help others," said Bridget Johnson, a friend and owner of Green Girl Recycling.
"Erika has worn many hats in her career; a few of my favorites are being a female published author of the book 'Devangelical,' a contributor to many noteworthy magazines, and an accomplished ghost-writer for many famous books. Erika is our community member who ran all flood-recovery for the town of Jamestown then later was hired away by the town of Lyons assisting it with flood recovery on all town projects. She has acted as a grant writer for CU while raising three amazing children.
"Erika has helped countless families and individuals in the Boulder County area find homes when they lost everything during the 2013 100-year flood. Her love for assisting led her to becoming a Realtor and later real estate broker. Through her deep connections within the mountain community and passion for helping others, becoming a real estate broker was such an easy next step.
"I think what makes her approach to sales and skills stand out is her secret superpower, which is honesty coupled with razor sharp memory. Erika doesn't miss details. She listens and is able to find the perfect fit for so many quickly; her listings turn over faster than others and her clients land perfect properties. It's easy to see why the girl is so dang busy; she's got the Midas touch," Johnson said.
---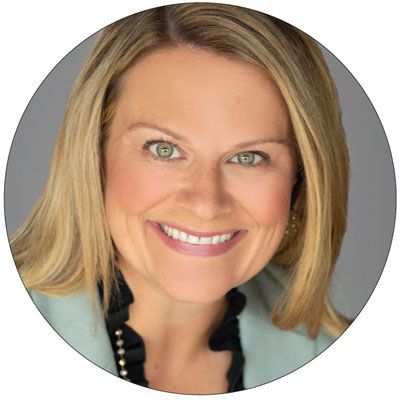 Emily Brazil Jones
The Group Real Estate
Broker associate/partner
Years in industry: 5
College, university: University of Colorado
"Emily Brazil Jones has won many accolades and awards since she became a real estate agent," said Deanna McCrery, another broker at the Group. "Her first year, the Fort Collins Board of Realtors recognized her as 'Rookie of the Year.' This was based on her sales volume, community service and industry volunteer work. She has served on several community boards including Project Self Sufficiency. She is active in her children's school PTO and their activities.
"Other community endeavors include Respite, Group Gives and Junior League of Fort Collins. As a single mom, Emily displays incredible work/life balance and whether she is helping a client, volunteering or attending her children's activities, she manages to give 100%. Emily has taken on leadership roles in many of the community activities and uses her previous career experiences as a corporate event planner to bring a high level of detail to any activity. She exemplifies the saying 'if you want something done, ask a busy person.'"
Brazil Jones noted that the Group Gives organization is in the midst of a vision and mission realignment process, where she is playing a role.
She said she prides herself on being current and knowledgeable in the local real estate market, including financing changes, local ballot issues and policies, new housing options, and creative contract negotiations.
She developed an internal "Spread the Love" Valentine's campaign in February that encouraged internal recognition and appreciation across the company.
She is chair of fundraising for Project Self Sufficiency and is a member of United Way Alexis deTouville Society, committing a minimum of $10,000 of personal annual giving.
---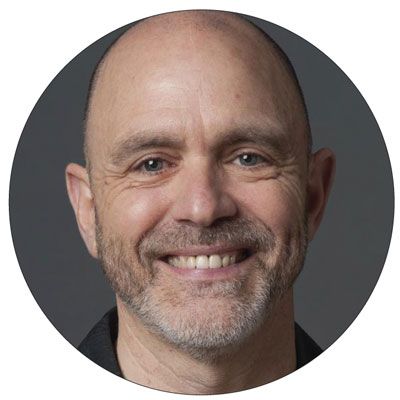 Mark Casey
TenantWisdom LLC
CEO, managing partner
Years in industry: 40
College, university: University of Missouri, University of Virginia
Mark Casey began his 40-year commercial real estate career with Trammell Crow Co. in Charlotte, North Carolina. By chance, he met the late David Neenan, who recruited him to join The Neenan Co. in Fort Collins in 1986.
During his 12 years with Neenan, he served as project developer for the Orthopaedic Center of the Rockies Fort Collins campus, as well as for the 58,000-square-foot River Center light industrial flex facility developed as a joint venture with the WW Reynolds Co. Casey also served a four-year term on the Fort Collins Water Board.
He moved to Boulder County where he founded the commercial brokerage Casey Partners in 1998, which later rebranded as TenantWisdom in 2011, to reflect its commitment as an advocate for the occupiers of office and industrial buildings. As a tenant/buyer representative, Casey has assisted more than 200 companies in leasing or purchasing office and industrial spaces. These businesses included Twisted Pine Brewing, BookCliff Vineyards, Symmetry Builders, MMA Design (aerospace), Sandler Training, and Middlemist Crouch CPA's, just to name a few. In addition to his responsibilities as CEO and managing broker for TenantWisdom, he serves on the board of directors of the Commercial Brokers and as a consultant and workshop leader for the Boulder Small Business Development Center.
---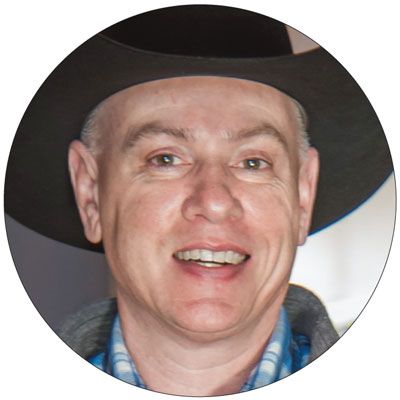 John Feeney
C3 Real Estate Solutions
Realtor
Years in industry: 10
M"I am delighted to nominate John Feeney, an exceptional Northern Colorado Realtor at C3 Real Estate, for recognition as a notable real estate professional. John's dedication to his profession, his unwavering commitment to community service, and his continuous pursuit of excellence truly set him apart," said fellow C3 colleague Samantha Gilbert. 
"John's impact reaches beyond the real estate market, as he actively volunteers for Habitat for Humanity, showcasing his genuine compassion for improving lives and fostering strong communities. His involvement on the board of directors further exemplifies his leadership and dedication to making a positive difference.
"In the realm of real estate, John's drive is unparalleled. He not only excels in his business endeavors but also uplifts those around him through his mentorship and support. John's willingness to share his extensive knowledge and insights makes him an invaluable resource to colleagues and clients alike. What truly distinguishes John is his unyielding commitment to growth. He consistently challenges himself to expand his expertise, staying at the forefront of industry trends and innovations. This not only benefits his clients but also enriches the real estate community as a whole.
"John Feeney's contributions to the Northern Colorado real estate landscape extend far beyond his professional achievements. His dedication to community service, active involvement with Habitat for Humanity, and commitment to personal and professional growth make him a shining example of a notable real estate professional. It is with great enthusiasm that I nominate John Feeney for this well-deserved recognition," Gilbert said.
---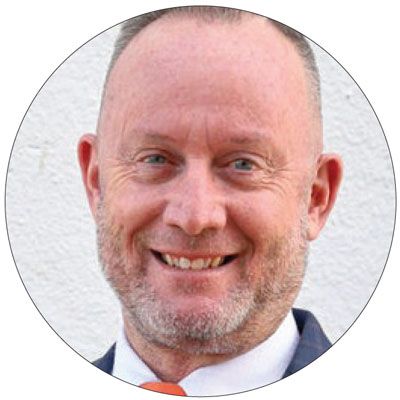 Stephen Foster
C3 Real Estate Solutions LLC
Chief operating officer, managing broker
Years in industry: 25
"Stephen Foster serves C3 Real Estate Solutions as the non-compete, non-producing company managing broker and chief operating officer. With more than 25 years of experience in his career in real estate, he brings a unique gift of teaching, coaching, and mentoring fellow Realtors both within C3 and outside of C3," said John Simmons, co-founder of the real estate company.
"His goal is to sponsor, promote and encourage the success of fellow Realtors encouraging them to serve their clients, families, and communities to the highest levels. Stephen helps to lead the 175 Realtors and staff members of C3 with the company's three core values of character, culture, and commitment. He leads C3's popular and successful launch program, training and mentoring agents as they work to launch their businesses to the next level.
"Stephen has years of involvement at the local, state, and national levels of the Realtor organizations. Stephen is the Realtor Political Action Committee chair for the Loveland, Berthoud Association of Realtors, was appointed as chair of the Strategic Thinking Committee by the president of the Colorado Association of Realtors, Natalie Davis, and was accepted into the 2023 Colorado Association of Realtors Leadership Academy.
"In addition to his years in the real estate field, Stephen is a Marine Corps veteran who makes his call to serve his country, community, and colleagues his highest priority every day," Simmons said. 
---
Jake Hallauer
NAI Affinity
President
Years in industry: 15
College, university: Colorado State University, University of Denver
"Jake Hallauer is a leader within his company and industry. He is a consistent top producer among Northern Colorado brokers while also serving as a leader and mentor (more specifically as the president and managing broker of NAI Affinity)," said Ryan Schaefer, CEO of NAI Affinity.
"During his tenure as company president (2017-present), revenue increased more than three times, earnings increased five times, and NAI Affinity was named NAI Global's 2021 Office of the Year (out of approximately 300 offices worldwide based on sales and personal growth, leadership and engagement). He is a leader among his peers, within the commercial real estate industry, and within the non-profit housing community.
"Jake was the co-founder and co-chairman of the Northern Colorado Urban Land Institute Committee, he serves as a member of ULI's State Multi-family Product Council, is the past president of the board of directors of Neighbor to Neighbor (a Larimer County based affordable housing non-profit). Jake is also a Certified Commercial Investment Member, a designation held by less than 5% of U.S. commercial real estate brokers.
"His recent brokerage accomplishments include completed transactions with entities related to Hensel Phelps, Journey Homes, CaliberCos, United Properties, Kroger, PODS, The Eye Center of Northern Colorado and many more. As managing broker, he recruits, coaches, and mentors his NAI Affinity brokerage team, contributing to the success of rising stars Lauren Larsen and Marc Robson, as well as the recruitment of senior adviser and top-producer Tom Reznik," Schaefer said.
---
Dax Hayden
Hayden Outdoors
Managing broker
Years in industry: 29
College, university: Kansas State University
"Dax Hayden is a leading real estate broker and the managing partner of Hayden Outdoors Real Estate. Dax is widely recognized as an industry leader and has received numerous awards and accolades for his work including the Realtor's Land Institute Apex Award for Ranch Broker of the Year in 2022. He has been featured in a variety of media outlets, including The Wall Street Journal, Forbes, and Fox Business News," said Lexa Treadwell, co-worker and associate broker at Hayden Outdoors.
"Dax specializes in the sale of recreational, ranch, and farm properties and remains deeply committed to his clients and the land. Over the past few years Dax has mentored many agents in the region, sharing his knowledge and expertise to better the industry as a whole. His leadership qualities include hiring great people and letting them do what they are best at and also collaborating with others to provide opportunities that allow staff to grow and develop to achieve personal goals.
"Dax is not only a visionary for the company, he also has big dreams for those on his team. In multiple cases, he has discussed opportunities and goals for staff members that are met with disbelief, only to be achieved with greater results in shorter time. Dax genuinely enjoys watching those around him succeed and those who work with him appreciate his confidence in them.
"Dax remains deeply committed to his clients and his community. He is actively involved in a number of organizations, including Pheasants Forever and Ducks Unlimited. Family has always been first for Dax, and the love of the outdoors is shared with great pleasure by his whole family. Dax is a true advocate for the land and those who work it, and he is dedicated to helping his clients achieve their real estate goals while preserving the natural beauty and resources of the land," Treadwell said.
---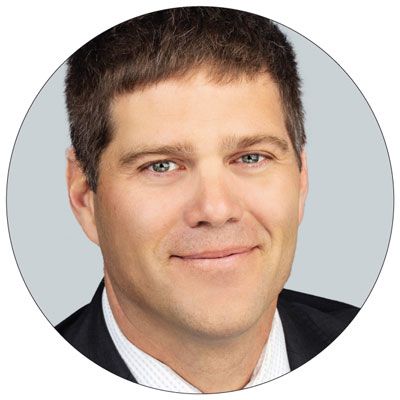 Pete Kelly
CBRE
Senior vice president
Years in industry: 16
College, university: Western Colorado University
"Pete Kelly is an experienced, respected, award-winning commercial real estate broker who leads a highly skilled team in CBRE's Fort Collins office," said Katie Kruger, CBRE's senior managing director. "The team advises companies across the Rocky Mountain region and western United States on their real estate strategies, supporting with property sales, leases, acquisitions, and complex transactions related to portfolio optimization and headquarters relocations.
"His work has spanned some of Northern Colorado's highest-profile deals, including a 500,000-square-foot portfolio sale in Fort Collins. Pete's clients appreciate his down-to-earth perspective, calm demeanor, integrity, and hard-working mentality. He has a unique ability to ask insightful questions that prompt meaningful conversations and result in value creation and enduring client relationships.
"Pete is a lifelong learner and active contributor to the industry as a Certified Commercial Investment Member and member of the Society of Industrial and Office Realtors and the Northern Colorado Commercial Association of Realtors. His work has been recognized with multiple awards. He is a three-time NCCAR Titan Award winner: 2021 Top Office Producer, 2019 Top Investment Producer and 2019 Notable Deal of the Year.
"Pete is also very involved in the community. He is past chairman of the Larimer County Open Lands Advisory Board and serves on the Elevations Credit Union Northern Colorado Advisory Board. He is the founder and past president of the nonprofit NoCo Active 2030 and has also served as president or director for Fort Collins Viper Youth Lacrosse, Larimer Commerce Bank and Partners Mentoring Youth – Larimer and Weld counties.
---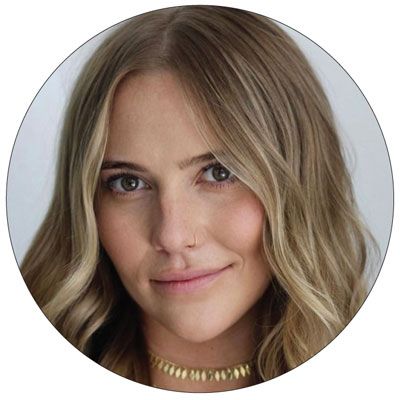 Tara Kengott
Big Bear Properties
Managing broker
Years in industry: 10
College, university: University of Colorado Boulder
"Tara (Kengott) has been an outstanding property manager. She rents and oversees approximately 400 rental units. She herself is responsible for renting and managing more than 160 college rentals. These rentals include houses and fraternities (not apartments) so renting and maintaining these places is a lot more hands-on and the turn over is much higher," said Kim Kengott, the retiring owner of Big Bear.
"She consistently rents and maintains occupancy at 99%. She sets up and manages remodels for kitchens and bathrooms and any other area that needs remodeling including roofs and house painting. Additionally, she oversees the residential property managed units to make sure they are consistently handled in an efficient manner with an occupancy rate of 95%. She greets each tenant with a happy and approachable manner. She remembers them by name and address, and many times knows exactly what bedroom they are in. I don't think anyone in property management can do a better job.
"She has consistently demonstrated excellence for the last seven years with Big Bear Properties."
---
Nathan Klein
LC Real Estate
Partner and broker
Years in industry: 20
College, university: Colorado State University
"Nathan (Klein) has worked on some of the most notable deals in the area including the King Soopers Center in North Fort Collins and Target at Mulberry and 287. No deal is too big or too small for Nathan, who has always adopted a service-to-the-client mentality, and always approaches deals with an entrepreneurial spirit having developed a number of properties during his career," said Eric Holsapple, a partner in LC Real Estate.
"Notably, Nathan has always made time for community service having chaired the board of the Loveland Chamber of Commerce and The Larimer County Food Bank as well as serving on the Everitt Real Estate Center Advisory Board for more than 10 years.
"Nathan's favorite deal in his career was finding a new headquarters for the Food Bank while he was on the board, mixing industry knowledge, passion and philanthropy. I have worked with Nathan for all 20 years of his career and give him my highest recommendation."
---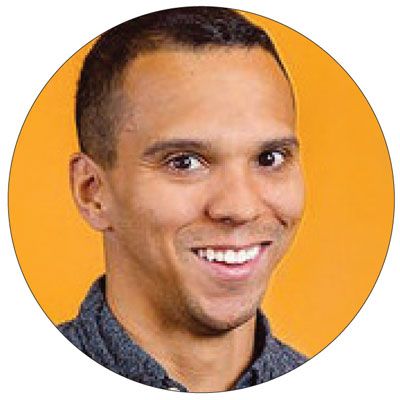 Jimmy Levy
West and Main Homes
Realtor
Years in industry: 15
College, university: Colorado State University
"Jimmy (Levy) is an incredibly personable, capable Realtor. He is an active connector and advocate for the real estate community," according to his brother, Johnny Levy, the CEO of DataJoe software company.
"No matter where Jimmy's travels take him, he always finds his way back home to Colorado. As a Denver native Jimmy has an undeniable bond with the people, the communities, and of course the mountains. His work has always exemplified this sense of community with a focus on building and sustaining relationships. His range of previous experiences has taught him the value of forming strong connections to achieve results.
"Being a real estate broker has perfectly married his professional passions, building his community, and enjoying the home he loves. Through helping people with real estate, he has learned it's all about being personable, consistent, and attentive," he said.
Jimmy Levy is a Denver High Rise Team specialist, a member of Arrow Group at West and Main and a Ninja Certified Agent.
---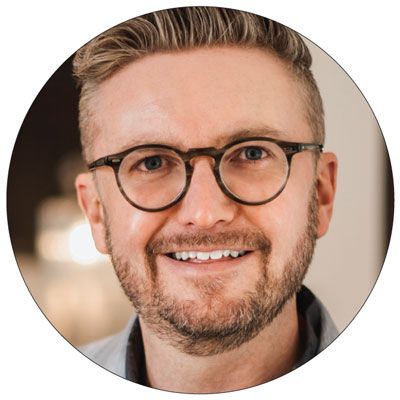 Kelly McBartlett
MCM Collective at The Group
Broker associate, partner
Years in industry: 10
College, university: University of Northern Colorado
"Kelly (McBartlett) has a wealth of experience selling luxury residential real estate along Colorado's Front Range. Early this year, he, along with his husband, Blake, and fellow agent Christine Cavalier formed MCM Collective with a focus on above-and-beyond client care and passion for their work and the communities where they live and work," said Sarah Biekert of the Big Deal Co.
"Kelly has received a number of awards recognizing his expertise in recent years, including: Real Trends America's Best Real Estate Agents, 2022 & 2021; national annual award for real estate broker in volume top 1%; Next Generation Community Leader Award; BizWest 40 Under Forty honoree and multiple other professional recognitions. He also is a founding member of GroupGives, has chaired the United Way of Larimer County and is on the Long Term Vision Committee of First United Methodist Church.
Christine Forster, also of Big Deal Co., noted that McBartlett has been among the top 1.5% of Realtors in the U.S. by RealTrends for sales volume for the third year in a row, after achieving just under $28 million in sales.
"Kelly has thoroughly developed processes to assist property owners through the sale and purchase of luxury residential real estate. Leveraging the skilled practices of The Group Inc., clients experience a high level of transaction communication, process management, and world-class marketing blending targeted digital and print in local and international channels for the highest quality, highest value successful sale of luxury Northern Colorado properties," Forster said.
"Kelly spends his free time supporting deserving non-profits with his leadership and business talents. Giving back to the community has always been a priority."
---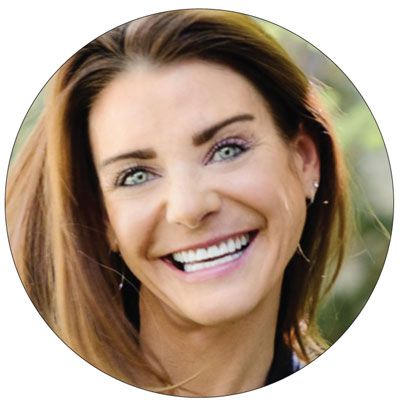 Natalie Mock
Compass Group
Realtor
Years in industry: 10
College, university: Purdue University
"Natalie (Mock) is a breath of fresh air Realtor. Her dynamic, friendly, bubbly energy and friendly attitude, along with her knowledge of real estate, make her a pleasure to work with," said her nominator, Bruce Tenenbaum, the president of Batco Homes Inc.
"She has on many occasions volunteered her time and energy to special events such as the Boulder Bicycle classic as well as giving her time and energy to family and friends. She was inspired to join her father, Gail Mock, in the real estate industry. He had worked side by side with his father. Needless to say, she was raised to value family.
"Natalie was taught by her father and still works very closely with him, looking to him for any advice that she might need, as well as looking to other professionals when needed. To me that shows that she has pride in her work and is willing to go the extra mile for her clients to make sure that they receive the best."
---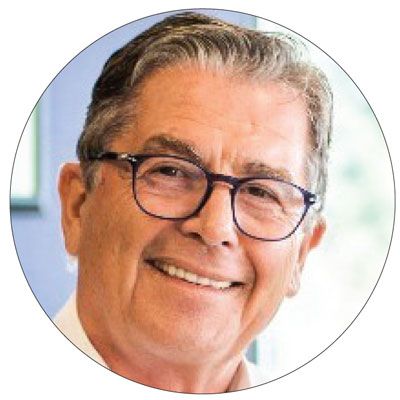 Spiro Palmer
Palmer Properties
CEO
Years in industry: 30
"I am writing to nominate Spiro Palmer. As a long-time resident of Northern Colorado, Spiro has made a significant impact on the community as both a business owner and a dedicated philanthropist," said Amy Gibson, human resources director for Palmer Properties.
"Many know of Spiro from his flower shop days, where he had an unwavering commitment to customer service. As the owner of a commercial property company, he has continued this legacy, always putting the needs of his clients and tenants first. As a leader, Spiro has been an exceptional example to all those around him. The level of care he shows his employees is truly inspiring. He leads by example, setting a high bar for excellence and always striving to improve.
"He is always working to build bridges and bring people together. Above all, he is kind, empathetic, and compassionate, always willing to lend a helping hand and support those around him. He is truly a leader in every sense of the word. But perhaps what sets Spiro apart most is his commitment to giving back to the community.
"He is involved in multiple local charities including, Respite Care, SummitStone, Larimer County Food Bank, Hope Lives, and The Boys and Girls Clubs of Larimer County. His dedication and hard work have touched the lives of countless individuals and families in the region.
"Beyond his philanthropic work, Spiro has also made a significant contribution to the aesthetic beauty of Fort Collins. His keen eye for design and dedication to making the city a more welcoming place have helped transform the landscape of the region. Overall, Spiro is a true leader in every way, demonstrating the kind of selflessness, generosity, and empathy that are vital to building a vibrant and thriving community," Gibson said.
---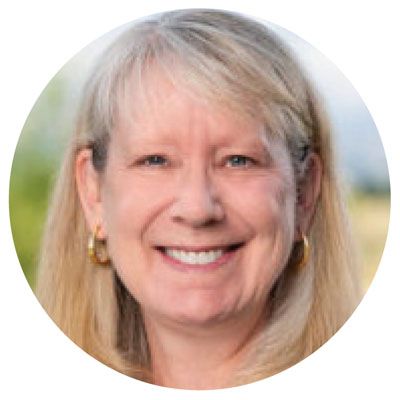 Kim Perry
McWhinney Real Estate Services Inc.
Vice president of community Design and neighborhood development
Years in industry: 30
College, university: University of Illinois, George Washington University
Kim Perry is vice president of community design and neighborhood development for McWhinney, a Colorado real estate development, investment and property management company; she has more than 30 years in the business.
Her industry experience focuses on architecture, design, sustainability and residential design within master-planned communities.
"Kim excels at bringing community visions to life from planning, design and implementation to operations," said Barb Jones, senior director of communications for GFM | Center Table. "Kim's role is crucial to McWhinney's success; she holds key roles in two signature developments in Northern Colorado and Broomfield/Boulder Valley to ensure their quality and longevity.
"At Centerra (3,000-acre master-planned community, Loveland), under Kim's leadership, the development has become Colorado's first certified community to receive a NWF community wildlife designation, in addition to receiving the Associated Landscape Contractors of Colorado's Sustainable Landscape Community designation for its commitment to sustainable landscape practices and water conservation. At Baseline (1,100-acre master-planned community, Broomfield), Kim leads strategic planning and entitlements for Baseline, Colorado's first Pollinator District. Kim's contributions have yielded financial and cultural benefits for the residents of McWhinney's developments in Northern Colorado, including guiding the development of Chapungu Sculpture Park at Centerra, and fostering a comprehensive and vibrant lifestyle community, attracting residents and employers to bolster economic development to the region.
"Kim has long offered her expertise and volunteer time to her community and is proud to be the incoming board president of the Loveland Chamber of Commerce."
In addition, she has served as president of seven community quasi-governmental metropolitan districts and owners' associations and has held several board roles: High Plains Environmental Center, Loveland Chamber of Commerce and two advisory boards for Thompson School District.
Image courtesy Justin Chan Photography LLC
---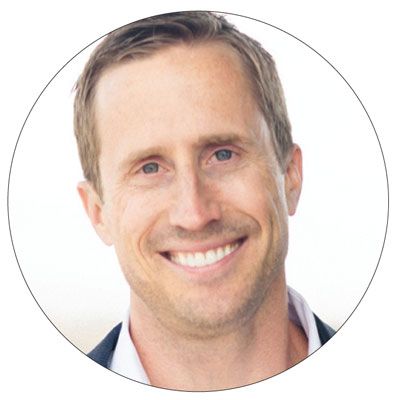 Greg Roeder
LIV Sotheby's International Realty
Associate broker
Years in industry: 12
College, university: University of Denver
"It is with great enthusiasm that I nominate Greg Roeder for the Notable Realtor Award in recognition of his outstanding contributions to the real estate industry," said Chris Aronson, principal architect at VFLA. "His dedication to providing exceptional customer service has not only set him apart but also elevated the standards of excellence in our local market. Greg is a true expert in our local real estate landscape, showcasing an in-depth understanding of market trends and property values that consistently benefit his clients.
"His ability to guide buyers and sellers through complex transactions with confidence and clarity is a testament to his unwavering commitment to their success. One of Greg's most remarkable qualities is his creative approach to marketing. He employs innovative strategies that capture attention and engage a wide audience, resulting in increased exposure for his listings and an impressive network of satisfied clients. His dedication to staying ahead of the curve and adapting to evolving industry dynamics showcases his forward-thinking mindset.
"In sum, Greg is not only a Realtor but a trailblazer in the field, demonstrating excellence in customer service, market knowledge, and creative marketing techniques. His remarkable achievements and contributions to the real estate community make him a deserving candidate for the Notable Realtor Award.
---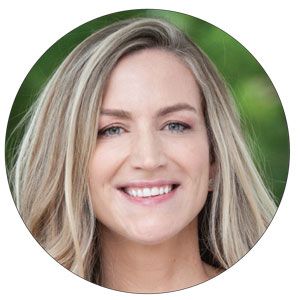 Heidi Schamber
Market Real Estate
Partner
Years in industry: 17
College, university: University of Colorado
In March 2021, Heidi Schamber joined Market Real Estate. With 17 years of industry experience, Schamber isn't just a real estate agent but, as described by Todd Walsh, owner and managing broker at Market Real Estate, "she's a strategic thinker, an action hero, and an unwavering problem-solver. Known for her transparent deal leadership and contagious positivity, she shines as a magnet for brokers and clients."
"A natural leader, her authentic, people-centered approach sets her apart. Through the complex years of 2020 and 2021, she skillfully closed more than $36 million in deals, including $12 million in multi-family sales and 600,000 square feet in commercial transactions. But Heidi's focus extends beyond numbers; it's about the journey.
"As a partner at Market Real Estate, Heidi's impact permeates the business. She's the adhesive binding the team, mastering tasks and nurturing clients, partners, and colleagues with authentic care that echoes her dedication to her own family complete with a semi-farm homestead featuring chickens and goats.
"Heidi's dedication to empowering women in real estate shines. Beyond her professional role, she serves on the board of Mother House, supporting pregnant women and mothers, co-produces a podcast spotlighting Boulder businesses with broker Rachel Rohrig, and shares insights at real estate and business meetups. As a problem solver, women-in-business advocate, spiritual dynamo, and devoted mother of two, she's an embodiment of perseverance, inspiration, expertise, and empathy.
"From her impactful real estate career to her community advocacy, Heidi weaves a narrative of enduring influence. Her legacy is one of distinction and compassion, enriching the industry and the lives of those fortunate enough to know her. She's an indomitable powerhouse, a beacon of real estate leadership, and a wellspring of inspiration for us all," Walsh said.
---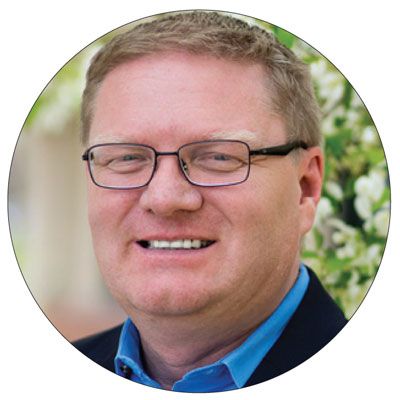 Dennis Schick
ReMax Alliance
Broker/owner
Years in industry: 19
College, university: Colorado State University
"Dennis (Schick) is the principal and founder of the Dennis Schick Team along with his two licensed assistants, Danielle and Jessica. In the past 12 months, Dennis has closed 229 transactions and was ranked eighth in the state of Colorado in the small teams category," said Amanda Eastwood, managing broker at ReMax Alliance.
"Dennis consistently achieves Diamond Club status in the ReMax brand earning in excess of $1 million in commissions each year. He has achieved the ReMax Circle of Legends status and is one year from being awarded the Luminary of Distinction status.
"Dennis represents 17 builders in Northern Colorado and is very active in the NoCo HBA where he is often called upon to be a keynote speaker and sponsor. He also is heavily involved in the Loveland Affordable Housing Program through his work with Aspen Homes. Dennis has been the keynote speaker and sponsor at the Bizwest Real Estate Summit for the past five years. He is also a NAR representative and panelist.
"He is a member of The Community Foundation of Northern Colorado. He is a major contributor to Animal Friends Alliance, Habitat for Humanity and Timberline Church."
Elizabeth Leos, director of accounting for Re/Max Alliance, added: He makes an impact … (with the) CSU Alumni Association, Rams Horn, Rams Club, 1870 Club, Fort Collins Rescue, Disabled Resource Services, Children's Miracle Network, Humane Society of Larimer and Weld Counties, and the Food Banks of Larimer and Weld counties. He is a member of the Fort Collins Board of Realtors, Loveland Board of Realtors, Greeley Area Realtor Association, and BOLO Realtors."
"In 2017 Dennis became a part owner in the ReMax Alliance offices in Northern Colorado and in that time has grown our company from 178 agents to 367," Eastwood said. "He is also an owner in Home Mortgage Advisors and Alliance Insurance Services. In the past 12 months, Dennis has increased his ownership to include all 27 offices in our fleet and is an integral part of the day-to-day running of this brokerage."
Said Leos, "Dennis' leadership style is a breath of fresh air. He listens, offers advice and takes action to resolve a situation or provide an answer as soon as possible."
---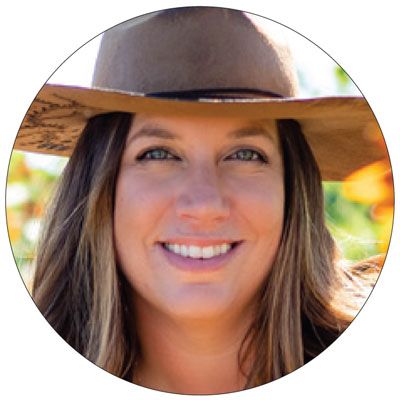 Amy Tallent
Tallent Co. Real Estate
Founder
Years in industry: 3
JOHNSTOWN — The founder of the Tallent Co. Real Estate in Johnstown, founded three years ago, has exhibited "exceptional achievements and dynamic leadership," according to Tabatha Erb of ERB Element, who nominated her as a Notable Real Estate Professional.
Amy Tallent's "influence ripples through the Boulder Valley and Northern Colorado community, leaving a lasting impact that extends beyond her professional capacity. Amy's extensive involvement in nonprofit organizations underscores her dedication to community enrichment. As a board member of the Women's Fund of Weld County and the Children's Museum of Northern Colorado, she actively supports causes related to women's empowerment, youth development and education. Her leadership role demonstrates her ability to create meaningful change that resonates with diverse demographics.
"Beyond board positions, Amy's community engagement is equally notable. She generously sponsors activities catering to the youngest community members, contributing to their growth and well-being. Her role as co-chair of the Johnstown BBQ Day, a prominent local event, highlights her leadership and organizational skills. Moreover, Amy's annual Christmas lights event not only brings festive cheer but also showcases her commitment to creating joyful experiences for the community.
"Her contributions extend to the business realm as well. Amy's facilitation of business support groups at multiple locations provides a platform for entrepreneurs of varying stages to learn, connect and flourish. This commitment to nurturing businesses underscores her leadership's dynamic and holistic nature.
"In conclusion, Amy Tallent's outstanding accomplishments, community involvement, and unique leadership style collectively make her a deserving candidate for this recognition. Her impact is felt across businesses, community events, and nonprofit initiatives, embodying the essence of a truly remarkable and influential leader," Erb said.
---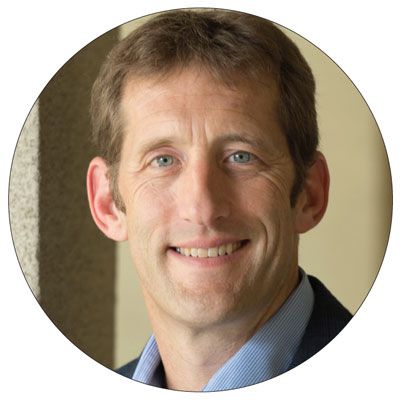 Pete Thrasher
Headwaters Realty
Broker, owner
Years in industry: 20
College, university: Purdue University, Colorado State University
"Pete Thrasher is an exceptional real estate agent, mentor, educator, and coach. After working in the real estate industry for more than a decade, he started his own company, Headwaters Realty, in 2015 with a mission of not only providing exceptional service to clients and supporting other agents, but also giving back to the community through volunteerism and grants," said his wife Jessica Thrasher, who works with the Colorado Water Center.
"Pete is also passionate about coaching track and cross country. Before transitioning away from coaching in 2018 due to the birth of his second son, he had coached more than 4,000 athletes in 20 years at Windsor and Fort Collins high schools and received the Coach of the Year Award in recognition of his contributions to the athletes he coached.
"Since 2017 Pete has educated more than 1,320 students at real estate classes at Front Range Community College and Colorado State University. He is currently an instructor at Colorado State University teaching three courses in the Department of Real Estate and Finance. He brings 20 years of real estate experience into the classroom and uses his knowledge of the industry to educate students on the practical applications of real estate concepts and theory.
"Pete has dedicated his career to helping others. Whether he is helping clients, agents, athletes, or students, what drives him is helping others to achieve their dreams. This passion and genuine interest in each individual are what makes Pete exceptional. He has impacted thousands of people's lives through real estate home buying/selling, agent mentorship, coaching, and teaching. I cannot think of anyone more deserving of being recognized for contributions to the Industry and the community," she said.
---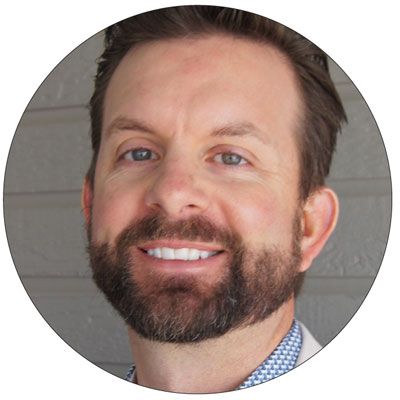 Brandon Tompkins
Tompkins Real Estate + Mortgage
Owner
Years in industry: 20
College, university: Colorado State University
Brandon Tompkins, owner of his own real estate company, describes his experience working with clients as catching their investment dreams. "Buying real estate can be an exciting, nervous, difficult, and confusing time for many. Brandon's goal is to have systems in place that allow buyers to know what is happening now, what is happening next, and why," said client Lorna Reeves, who is an executive with First Interstate Bank.
"With 10 years in commercial lending, seven years in real estate, and three years in mortgage lending, Brandon has the global knowledge and experience to provide a smooth and successful real estate transaction. As a commercial lender he held and grew loan portfolios as high as $78 million. As a Realtor with ReMax Alliance, he closed nearly $50 million in real estate throughout Northern Colorado and the Denver area and earned ReMax Hall of Fame status. In three years at Cornerstone, he and his team closed $90 million in all types of mortgages — from conventional, FHA, VA and USDA loans on primary homes, to second home loans, to investments. This includes purchase, refinance, and cash out refinance," she said.
"Brandon's career of real estate, banking, and mortgage experience has provided the experience and knowledge to guide his clients through the entire real estate process. His professional philosophy is simple: Business should be earned. Someone shouldn't get the job if they can't get the job done. Brandon firmly believes in describing specifically how the job will be done and then doing what he says he's going to do. This always includes putting his client's needs first."
---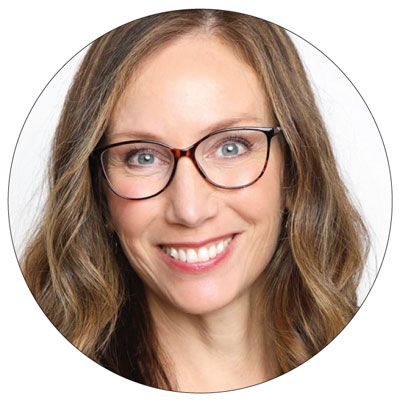 Cobey Wess
SVN/Denver Commercial
Vice president
Years in industry: 15
College, university: Colorado State University
"Cobey Wess has been a well-known broker and leader in the Northern Colorado region since joining our firm," said managing broker Steve Kawulok. "She has reached high levels of brokerage achievement, including two successive years of obtaining SVN's elite President's Club awards, which is reached only by less than 5% of all 2,000 SVN advisers across the nation. Locally, she has served on Loveland's economic strategic planning committee, the Northern Colorado Commercial Association of Realtors, and as a director of CREW (Commercial Real Estate Women) in Northern Colorado.
"Her small business ownership experience along with professional consultancy give her a background that is extremely helpful to commercial real estate owners. In her practice, she has provided her clients with assistance in leasing and sales in the retail, industrial and office sectors. Her professional and personal relationships across the Northern Colorado region are vast, and she is highly respected in our industry.