Supreme Court ramifications
Trio of controversial decisions stun local biz, higher-ed leaders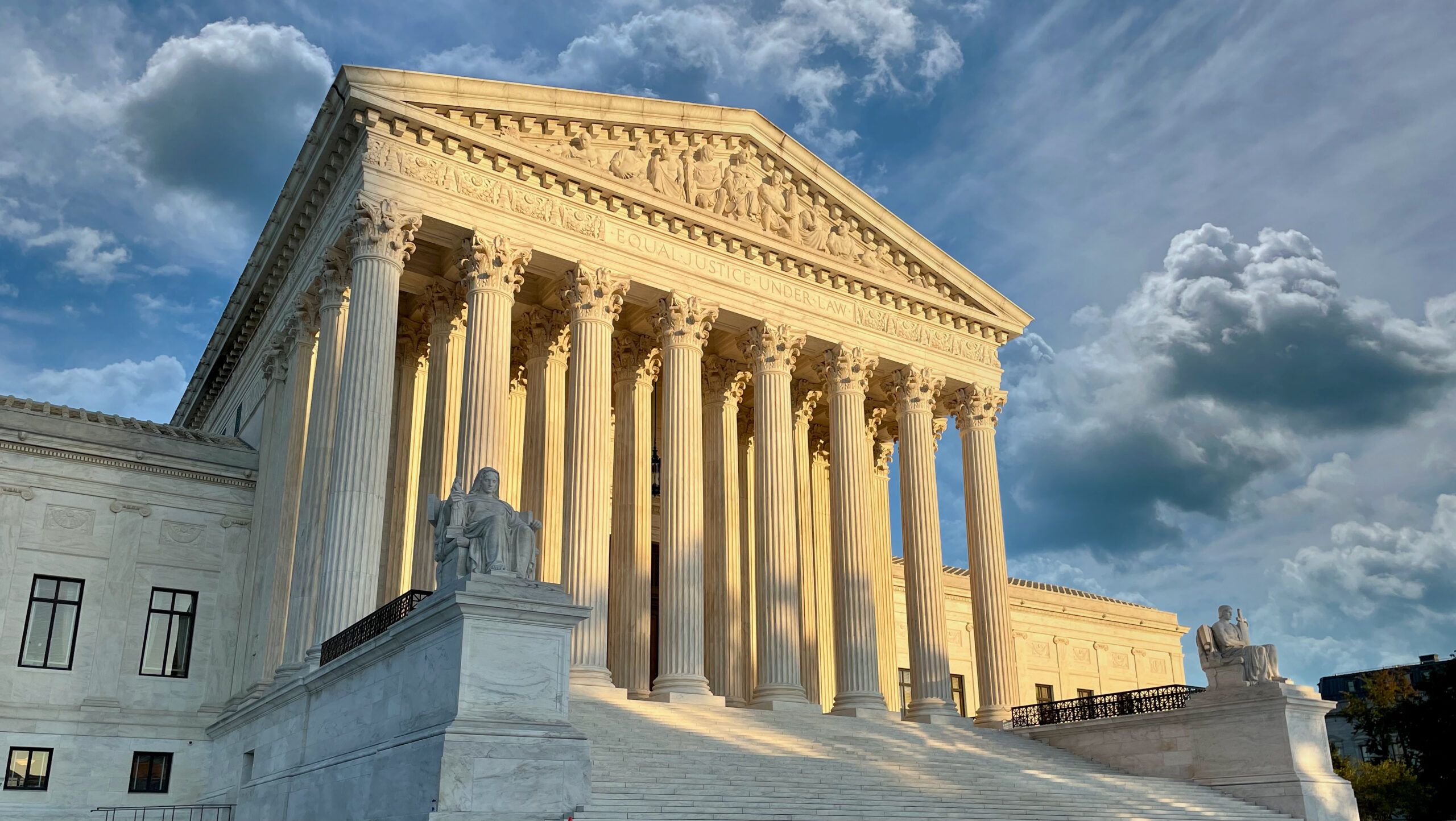 A swath of leaders representing business, nonprofit, government and higher-education groups in the Boulder Valley and Northern Colorado were vocally opposed to a trio of controversial decisions made this week by the U.S. Supreme Court — moves they say are a step in the wrong direction for the nation, with particularly acute ramifications for local communities with significant higher-education operations and vulnerable LGBTQ+ contingents.
Two of the high court's decisions directly impact colleges and universities, of which the Boulder Valley and Northern Colorado is home in relative abundance.
Sentiments vary across a large and diverse geographic area, and some local leaders have expressed support for the SCOTUS decisions. But the most prominent and loudest voices reached by BizWest Friday appeared to fall mostly in the camp of judicial dissenters.
While all three high-profile cases decided this week impact businesses, 303 Creative LLC v. Elenis, which originated just down the road in Littleton, is, on its surface at least, the most blatantly business-centric of the trio.
Littleton graphic artist and wedding website developer Lorie Smith, operator of 303 Creative and self-described Christian, challenged Colorado's public accommodation law, which forbade her from refusing service on religious grounds to same-sex clients. She preferred, the lawsuit said, to use her creative and expressive energies to serve only straight customers.
That preference, and in this context, the Supreme Court determined, is speech protected by the First Amendment of the U.S. Constitution.
"If she wishes to speak, she must either speak as the State demands or face sanctions for expressing her own beliefs," Justice Neil Gorsuch wrote in the majority opinion that struck down Colorado's public accommodations law as unconstitutional. "That is an impermissible abridgment of the First Amendment's right to speak freely."
SCOTUS "reaffirmed that the government can't force Americans to say things they don't believe. The court reiterated that it's unconstitutional for the state to eliminate from the public square ideas it dislikes, including the belief that marriage is the union of husband and wife," Alliance Defending Freedom president and general counsel Kristen Waggoner said in a statement. ADF represented Smith in the case. "Disagreement isn't discrimination, and the government can't mislabel speech as discrimination to censor it. Lorie works with everyone, including clients who identify as LGBT. As the court highlighted, her decisions to create speech always turn on what message is requested, never on who requests it. The ruling makes clear that nondiscrimination laws remain firmly in place, and that the government has never needed to compel speech to ensure access to goods and services."
Many, unsurprisingly, take a different view.
"Discrimination based on sexual orientation is abhorrent to the values of the Boulder Chamber and the business community that we serve," Boulder Chamber president John Tayer told BizWest. "We will be working in solidarity with those who are fighting against discrimination and looking to resurrect the protections from our previous understanding about our constitutional rights."
Other chamber of commerce leaders in Larimer and Weld counties either declined to comment on the SCOTUS decision or did not respond to requests for comment Friday.
"A free market should never guarantee freedom to discriminate," Boulder Chamber senior director of policy programs Jonathan Singer said in a statement. "We will be reaching out to our businesses with opportunities to demonstrate their public support for the LGBTQ+ community in the shadow of this historically tragic decision."
Nonprofit advocacy group Out Boulder County held a rally against the decision Friday during a Longmont Pride event at the city's Roosevelt Park.
"If you have never watched your rights be taken away on television, you cannot begin to understand how LGBTQ+ people are feeling today. Today's Creative 303 (sic) decision does not include a clearly defined legal limiting principle, the Supreme Court of the United States, in a 6-3 ruling, granted the right to some businesses to discriminate against a legally protected class of people for the first time in our history," Out Boulder County executive director Mardi Moore said in a statement. "This opinion is unclear, unsound, and may have an immense impact on the rights of all members of protected classes including LGBTQ+ people. The implications and parameters of this decision will be worked through the legal system for years to come, but we know that today, it allows discrimination against protected classes, including LGBTQ+ people."
Colorado attorney general Phil Weiser, in a statement, elaborated on the potentially far-reaching business implications of the SCOTUS decision.
"A business may think that it can refuse to serve interracial couples because it believes interracial marriage is wrong. A payroll company may read today's opinion as license to refuse service to women-owned businesses because the business owner believes women should not work outside the home," he said. "A bookseller of religious texts may believe it can refuse to sell books to a member of the Church of Jesus Christ of Latter-day Saints because he doesn't believe it to be a legitimate religion. And so on."
In Boulder, creative advertising agency WorkInProgress wants the local LGBTQ+ community to know that 303 Creative doesn't represent the whole web-design industry.
The company has pledged to provide free services "for up to 10 couples, including LGBTQ+ couples, in Colorado and across the United States that others are looking to deny."
In reference to the Littleton firm, WIP's leaders said: "While one Colorado agency wants to say 'no,' this Colorado agency says 'yes.'"
Lauren Perlow, creative director at WorkInProgress, told BizWest in an email that the company's "mission is centered around taking action, so we knew we had the opportunity to use our powers for good and offer a service that everyone can benefit from. We hope this helps couples of all genders and sexual orientations understand that there are people in Colorado who will always stand proudly with them and welcome them for who they are."
On Thursday, the Supreme Court's conservative majority struck down affirmative-action programs in its ruling in the Students for Fair Admissions Inc., v. President and Fellows of Harvard College, University of North Carolina cases, effectively outlawing the use of race as a factor that college admissions offices can use to improve student-body diversity.
The responses from the region's public, four-year universities were light on reflections of the potential impact of the court's decision on student-body diversity, but heavy on commitments to continue promoting inclusion and access efforts that weren't just struck down as unconstitutional.
At the University of Northern Colorado, the "decision to ban race-conscious admissions practices will not affect any of UNC's undergraduate or graduate admissions processes," the school's vice president for student affairs and enrollment services Cedric Howard, and vice president of the division of diversity, equity and inclusion Tobias Guzmán said in a statement. That statement was framed as representative of the entire UNC leadership's position on the issue. "UNC's admissions policies and practices focus on admitting all students who are qualified and prepared using a holistic review of each student, including academics, extracurricular and personal experiences, and opportunities to provide supplemental materials such as personal statements and letters of recommendation for review."
University of Colorado president Todd Saliman, along with CU's board of chancellors, issued a statement that said the CU system is "unwavering in its commitment to fostering a diverse, inclusive, and equitable environment that embraces and celebrates individuals from all backgrounds."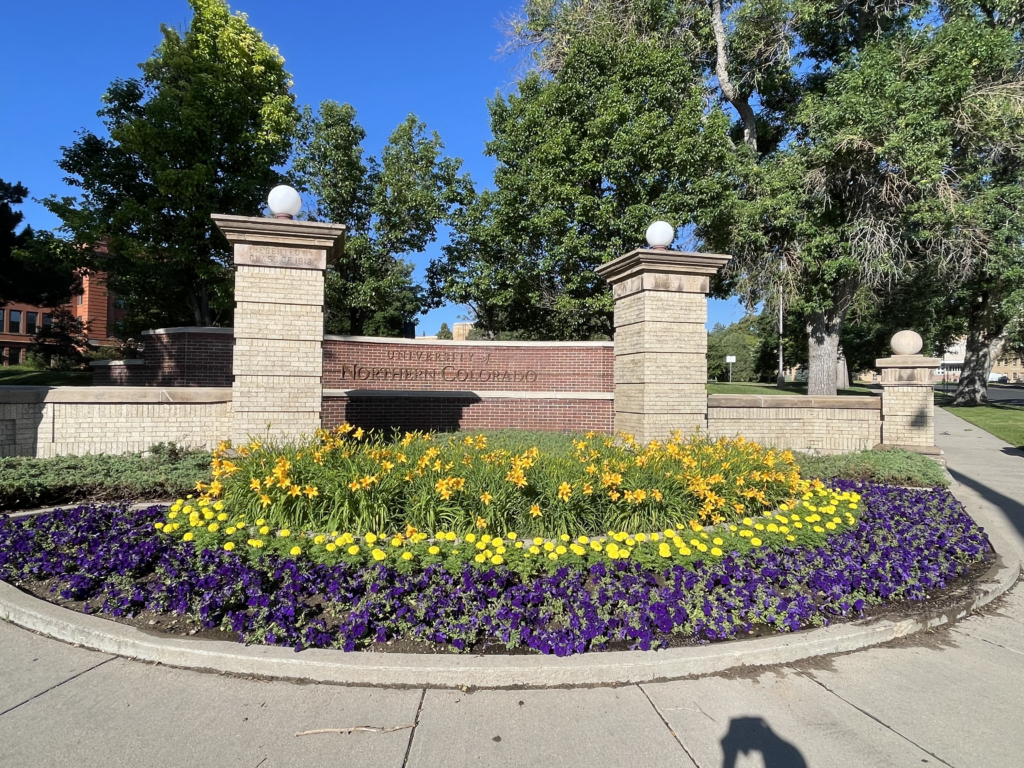 The system's four universities, of which the Boulder campus is one, "will continue to employ admission processes that consider the whole student and their ability to succeed in our academically rigorous and supportive environment. Our dedication to cultivating a diverse university community runs deep," the CU leaders said. "In fact, our board has set policy that makes it clear that diversity encompasses demographic characteristics while also encompassing diverse life experiences and perspectives. By fostering an environment that promotes inclusiveness and belonging, we create opportunities for collaboration, dialogue, mutual respect and understanding. That doesn't mean we will always agree with one another. We won't. And that's not the goal. Instead, it means our community will have the tools and critical thinking skills needed to engage and thrive in our complex world. And that's what higher education is all about."
Colorado State University "remains committed to access," CSU president Amy Parsons wrote in a statement to the school community, but "the court's decision will not affect the undergraduate admissions process we have had in place for decades."
The Fort Collins institution's admission process "assesses the student holistically through a wide range of factors, including personal experiences and academic achievements. At CSU, a public land-grant university, no qualified student is turned away from earning a world-class 4-year degree."
Parsons, to "prospective students and families who fear this ruling will change their access to a CSU education," said, "nothing could be further from the truth. An undergraduate education at CSU remains available to all qualified students with the talent and determination to attend a top-tier research university."
Regardless of the impact of the Supreme Court decision on the day-to-day operations of local admissions offices, some say that the rebuke of affirmative action by what appears to an emboldened and increasingly rightward-leaning court simply reinforces the overall us-versus-them, in-group-versus-out-group, anti-diversity-equity-and-inclusion mentality that has become so prevalent in certain corners of social media and cable news.
"We want our student body to have a population that reflects the character of our state and our nation in all respects relative to the human condition," Tayer said.
From a strictly business perspective, "diversity contributes to more innovations, more creative thought and a more productive environment," he said. "For us, anything that limits our university's abilities to pursue their diversity goals undermines those values."
The SCOTUS decision may have implications beyond the business and higher-education realms, according to some critics of the affirmative-action move.
"In the wake of the U.S. Supreme Court ruling striking down affirmative action in higher education, we are concerned that a lack of diversity in medical schools may worsen health care outcomes for everyone," Colorado Medical Society president Dr. Patrick Pevoto said in a written statement. "Great care starts with a strong patient-physician relationship. Medical literature and the bedside experience of our physician members demonstrate that being cared for by a physician who understands you or has a similar background or lived experience helps to improve health and combat health disparities."
U.S. Rep. Ken Buck (R-Colo.) praised SCOTUS on Twitter. "College acceptance should be based on merit and achievement, not on the color of somebody's skin," he wrote. "The Supreme Court made the right decision in ending affirmative action."
Colorado House Republicans tweeted similar sentiments. "No American under our Constitution should be denied opportunity because of the color of their skin or because of their race. Many brave Americans, over generations have died to ensure these rights," the group of lawmakers said. "Today, our highest court has correctly affirmed this fact to be true."
Conservative groups and politicians on social media Friday were similarly supportive of SCOTUS' decision in Joseph Biden v. Nebraska and U.S. Department of Education v. Brown, which shot down the Biden administration's attempt to forgive as much as $10,000 in student debt for certain borrowers. Pell-grant recipients would be eligible for $20,000 in forgiveness.
The justices, on another 6-3 decision, determined that Biden's debt-relief gambit failed to meet the requirements of the 2003 Higher Education Relief Opportunities for Students Act, or HEROES Act, the statutorial undergirding for the president's plan.
The response, if they offered any, from local higher-education-institution leaders to this decision struck some observers as similar in tone, if perhaps more muted, than statements issued on affirmative-action and diversity-related topics. In short, they support the concept of affordability, but claim the SCOTUS decision will have minimal impact on daily university business. These institutions have a litany of other issues to deal with — see above, re: affirmative action — and presumably given the relatively restrained reaction to the failed debt relief effort have little preference how tuition is paid so long as it's paid — from a strictly accounting perspective, of course.
"A college degree impacts more than just the graduate; it is a driver of social mobility, civic engagement and economic growth for all of American society, so I applaud recent efforts to address the burden of student loan debt," CU Boulder chancellor Philip DiStefano said in a statement. "Today's ruling does not affect CU Boulder's ongoing commitment to reduce the cost of attendance, increase financial predictability for students and families, and improve access and affordability."
CU said it "remains committed to reducing the cost of earning a college degree."
The Boulder flagship campus' regents approved a 4% tuition increase this spring for incoming in-state, out-of-state and graduate students. A similar increase is expected at CSU. The University of Northern Colorado board of trustees approved a 2% hike this year.
High tuition costs complicate the desire of economic developers, business and government leaders to promote a right-skilled, right-sized workforce, placing increasing burdens on students and their families.
"From personal experience, and as a leader in the business community, I recognize the burden that student loans and student debt can impose on future opportunities for students to contribute to our economy and pursue the career direction of their choosing. We are looking forward to any opportunity we might have to help with that burden," Tayer said.
Not only do loans impact students and graduates' abilities to spend money at local businesses in college towns such as Boulder, Fort Collins and Greeley, he said, debt limits the entrepreneurial potential for some who otherwise may have opted to choose riskier, and potentially more lucrative or innovative, career paths.
"When you think about a community like ours that thrives on innovation and entrepreneurship, that opportunity is diminished when the education that gives students the foundation for developing new technologies and enterprises restrains their capacity to pursue a new business opportunity," Tayer said.
Furthermore, Tayer said, student debt may make it more cumbersome to take out additional loans such as mortgages, exacerbating an already challenging housing-affordability situation.
The goal of business leaders in college towns should be to encourage educational institutions to develop graduates who are "charged up and ready to contribute to the economy," he said. "… Limiting them with student debt is not in anybody's interest."
Lucas High
Latest by Lucas High: