Brewing success at Louisville tea company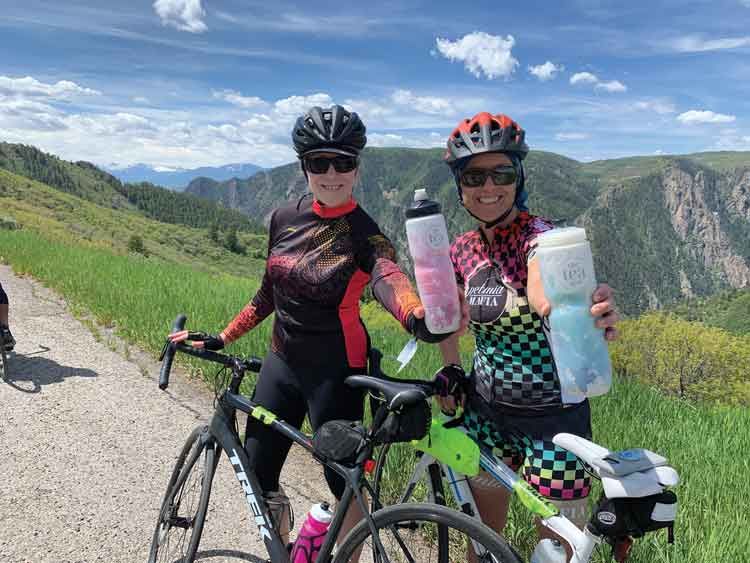 LOUISVILLE — "Tea is complicated," said Maria Uspenski, before jokingly adding, "well, I actually wouldn't want you to print that."
Uspenski, the CEO and founder of The Tea Spot who ultimately decided that tea's complexity is worth celebrating rather than censoring in the press, said most American consumers haven't ever had good tea because good tea is, well, complicated. It takes time and effort to get right. The founder of the certified B Corporation is trying to remove that accessibility barrier to quality teas with her company's loose leaf teas and its patented line of teaware.
Uspenski's entrance into the tea space in 2004 followed her years in the male-dominated field of engineering. "I was the only non-secretary woman in that building," she said of her previous career. Now, as a woman-owned business in Colorado, Uspenski said she's relieved not to feel like an outlier, or an exception. A feeling echoed by her chief marketing officer Jessica Kochik. "I would say that's a great thing. No one wants to have to say, well, in spite of being in Colorado, in spite of being a woman owned business, we're doing very well," said Kochik.
Uspenski's commitment to wellness and teaching both the art and the science of brewing a good cup of tea extend beyond the customer base. As a B Corp. and a Colorado Public Benefit Corporation, it donates 10% of its profits to wellness initiatives.
The Tea Spot will have some help getting people that perfect cup of tea thanks to a $10,000 small business grant from UPS Ignite, a United Parcel Service Inc. accelerator program that supports women-owned and minority-owned businesses. The company was one of 10 nationwide to win the grant funding.
Kochik was part of a larger cohort of 30 businesses that took part in the UPS Ignite program, which invited founders and executives to a three-month program where they learned from executives at some of the largest companies in the United States and shared common struggles of running small businesses.
"I was so honored to be part of it; this was the first cohort that they put together for this UPS Ignite program." Kochik told BizWest. "I feel like some of us did not want this to end; it felt like just a business support group, with these incredible professors who were weighing in and telling us what's new, what's historical and the things we should be thinking about."
At the end of UPS Ignite, Kochik and the other cohort members applied for grants to "fuel passion and growth" for their respective companies, and The Tea Spot was named a recipient of one of the $10,000 grants earlier this summer.
Kochik and Uspenski say the grant will go toward purchasing a powdered tea packer, the newest product customers can expect from The Tea Spot.
"We're always trying to break down the barriers of premium tea so that it is not complicated and so that we can encourage people and really enable people to integrate it into their daily lives," Kochik said.
Powdered offerings include matcha tea sticks, mushroom coffee and even tea-based electrolyte powders.
Though the machine itself will likely be purchased by the end of the year (the grant is covering only a fraction of its total cost), the new tea powders themselves won't be available until Kochik and Uspenski find a fully compostable solution to the single-serve packaging.
"The reason that I insist on compost is because tea by its very nature is compostable," Uspenski said. "And for me tea being a product of the Earth needs to be in a compostable package and not a recyclable package."
Powdered tea packets won't be the only compostable item. Kochik and Uspenski said The Tea Spot is transitioning all its other products to fully sustainable packaging, a process they say will take about two years.
"We don't have a source yet that we love. We are working on it thanks to another grant that we got from Boulder County for sustainable packaging," Uspenski said. "But we will absolutely get there and we're not going to stop until we do get there."
In the meantime, Uspenski hopes to reach more customers and help them start their own journey to making and appreciating fine tea.
"Just taking the time to do the ceremony of tea, the ritual of tea throughout the day, or even if it's just once a day to take those three minutes out of your day to make a beverage that immediately starts working, and that's something that a lot of us can benefit from throughout the day."