Human Bean delivers essentials for babies, women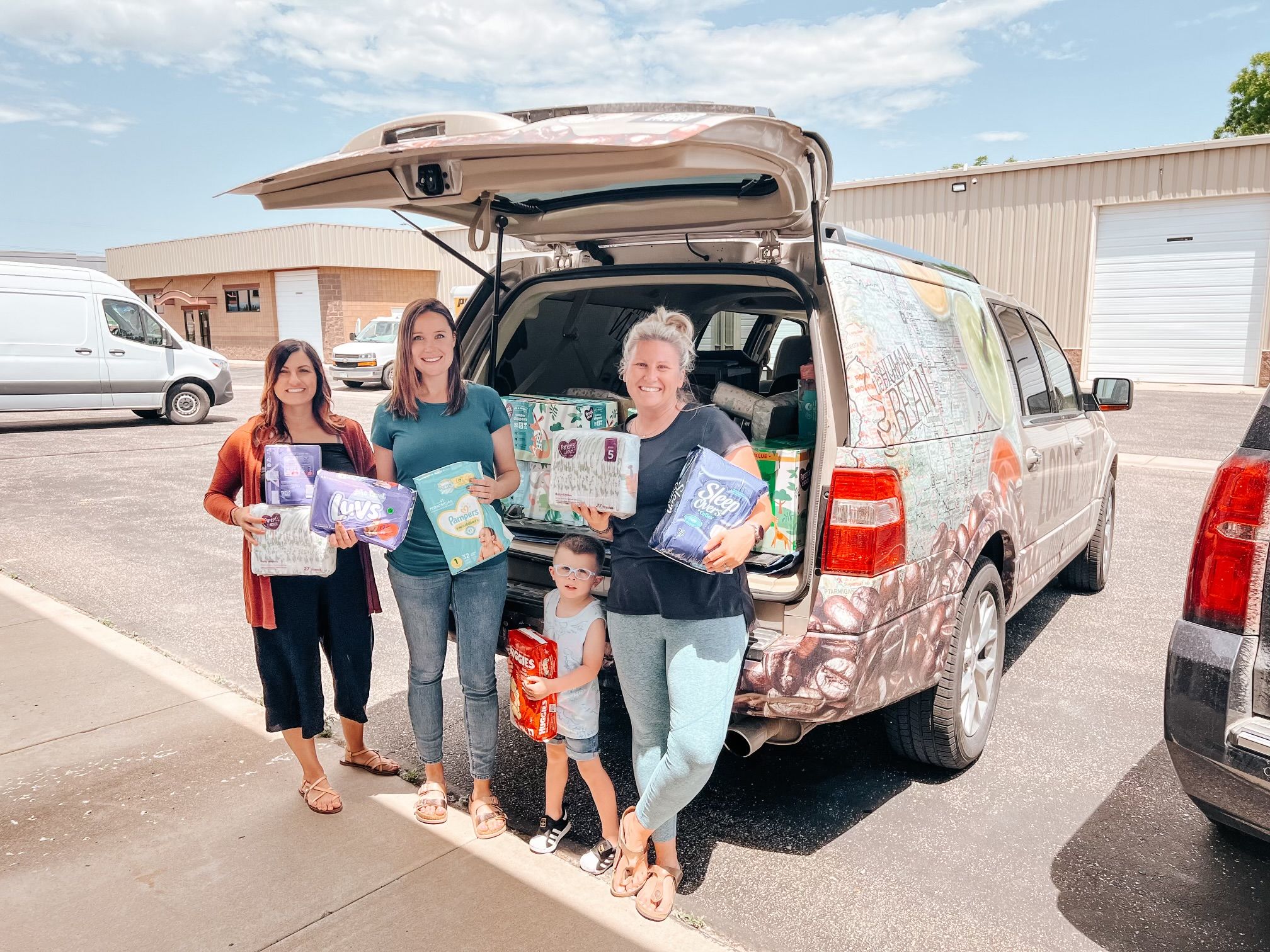 A drive at 10 locations of Human Bean Northern Colorado has resulted in essential products for babies and women being delivered through the Grace Upon Grace Project.
The Grace Upon Grace Project provides underserved families and infants with essentials such as diapers, baby wipes and period products.
"Access to feminine hygiene products is a problem in some schools," Human Bean's assistant director of operations, Krista Smith, said in a written statement. "The Grace Upon Grace Project will be using our donations to create period packs for schools so girls have immediate access when they need them."
"Essentials like diapers and period products can become a financial burden for many families. Lack of access to clean diapers or period products can lead to health complications like rashes and infections and may prevent many females from attending school or even getting out for the day," according to a Human Bean press release.
From June 5 through June 11, Human Bean customers were asked to donate full, unopened packs of diapers, baby wipes or period products. Customers who donated any of those items received a free drink on the Human Bean Northern Colorado app.
Since the Grace Upon Grace Project launched in the fall of 2019, the organization has distributed more than 71,000 diapers, nearly 103,000 wipes and more than 21,000 period products to families in need.
To learn more about the Grace Upon Grace Project, visit graceupongraceproject.org/.