CHIPS Act could prove boon for Colorado tech sectors
Funding could drive growth for semiconductors, federal labs, other sectors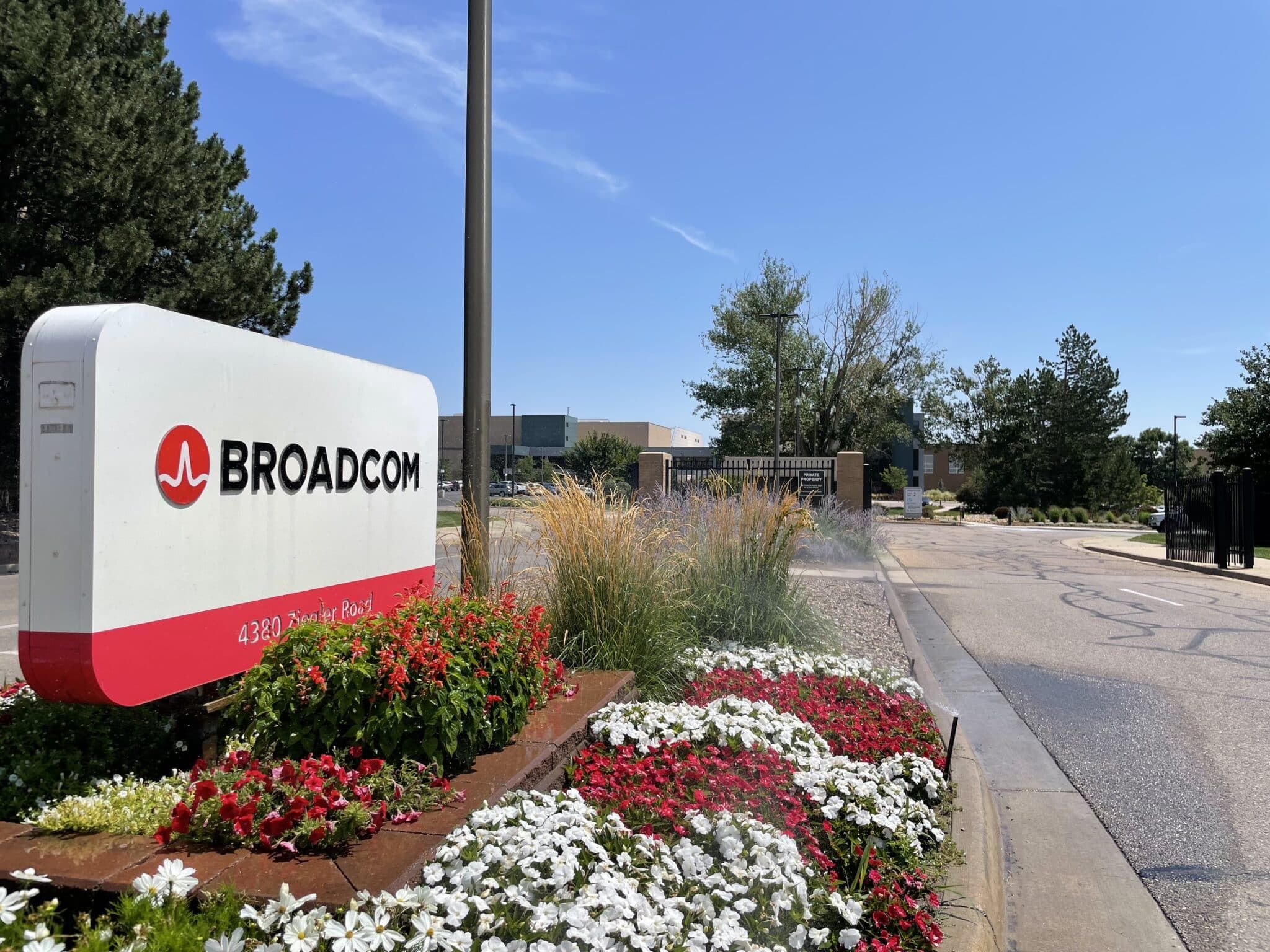 Some of Colorado's key technology sectors will reap benefits from the $280 billion CHIPS and Science Act, recently passed by Congress and expected to be signed into law by President Joe Biden on Tuesday.
But how big that impact will be remains unknown and will vary by industry, and — in some cases — will depend on future congressional appropriations.
The U.S. Senate passed the measure by a 64-33 vote, July 27, with the U.S. House of Representatives following suit the next day, 243-187.
Much of the attention surrounding the CHIPS Act — formally called the Creating Helpful Incentives to Produce Semiconductors and Science Act — focuses on the semiconductor sector, with $52 billion going toward semiconductor research and development, and a 25% advanced manufacturing investment tax credit for expansion of manufacturing capacity for semiconductors or semiconductor manufacturing equipment.
But the Act also includes hundreds of billions of dollars in spending authorizations — Congress still must appropropriate the funds in the future — to support other science-based industries, including:
A five-year authorization of $81 billion for the National Science Foundation, including $20 billion for the NSF's Directorate for Technology, Innovation and Partnerships.
A five-year authorization of about $10 billion for the National Institute of Standards and Technology, potentially doubling the budget of the federal laboratory. Boulder hosts one of two NIST campuses nationwide.
$15 billion to upgrade infrastructure at Department of Energy federal laboratories, such as the National Renewable Energy Laboratory in Golden.
Authorizes $100 million per year to support quantum-network infrastructure and requires establishment of a Quantum User Expansion for Science and Technology program, or QUEST, to encourage access to quantum-computing hardware and clouds for research purposes
Other provisions would increase spending for research in fusion energy, biology, the environment and other scientific disciplines.
Semiconductors dominate bill
National-security concerns and critical supply-chain shortages propelled funding to boost the semiconductor sector, with actual appropriations rather than just spending authorizations.
"Semiconductors are the 21st century's Space Race we must win," Colorado Sen. John Hickenlooper said in a prepared statement after Senate passage. "Relying on foreign-made semiconductors makes us vulnerable to higher prices and potentially being cut off. This bill will reinvigorate American manufacturing, lower costs, and create more good-paying jobs."
Hickenlooper presided over the Senate vote to pass the bill and helped write the bill as part of the Senate Committee on Commerce, Science and Transportation. He also served on the Conference Committee to reconcile differences between the House and Senate versions of the bill.
Congressional passage occurred after years of debate, hand-wringing and concerns over the loss of U.S. competitiveness in semiconductor manufacturing, especially compared with increased Chinese investment in the sector.
Semiconductors are used in every electronic device, from cars to cell phones, military hardware to medical devices, computers to clean-tech equipment.
The Semiconductor Industry Association estimates that the U.S. share of global semiconductor manufacturing capacity has dropped from 37% in 1990 to 12% today. Much of that capacity resides in East Asia, including China and Taiwan.
"The U.S., in terms of semiconductor production, has fallen behind, and that is mainly due to the fact of not [having] a coordinated effort to attract semiconductor manufacturing from a strategic, federal level, and has kind of left it up to the states — for Texas or Arizona or Colorado or California, to compete with countries like Taiwan, China, Japan, South Korea," said Jim Feldhan, founder and president of Semico Research Corp., a Phoenix-based semiconductor marketing and consulting research company. "And it hasn't been a very effective strategy."
Feldhan noted that the bill — though "not a drop in the bucket" — remains far below what China is investing in the semiconductor industry, estimated at $150 billion.
But the CHIPS Act does represent a significant change in U.S. policy, he said.
"It's a dramatic change to the U.S. government to pass a bill where they really are trying to support the industry because for so many years, it was just not on the priority list," he said, with semiconductor manufacturing substantially more affordable in Asia.
Department of Defense officials long have argued for increasing U.S. semiconductor-manufacturing capabilities for national-security reasons. Semiconductors are used in all major U.S. defense systems, and foreign production raises concerns not only about supply chains but also about potential "backdoors" that can be inserted into chips, allowing them to be reprogrammed or shut off.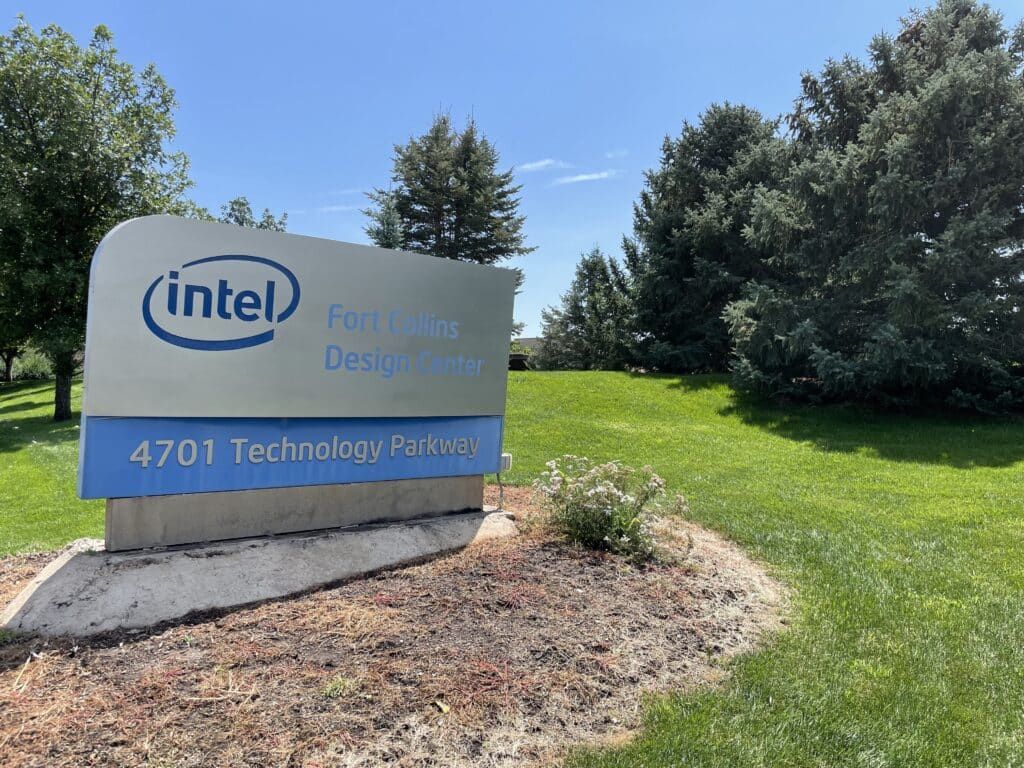 Additionally, the COVID-19 pandemic and resulting supply-chain disruptions have prompted government and private-sector companies to rethink the "just-in-time" global supply-chain model, whereby goods arrive from suppliers only when needed.
"The pandemic has really solidified the idea that semiconductors are actually a strategic commodity and are needed for our own security and health of our overall economy," Feldhan said, adding that companies have found that keeping an inventory. "may not be a bad idea."
Add in "saber-rattling" between the U.S. and China over Taiwan, and U.S. support for the semiconductor industry makes strategic sense, he said.
"If something happened to Taiwan, it would be a disaster not only for our economy but the whole world in terms of the semiconductor industry," he said.
And the semiconductor industry sees an opportunity in the CHIPS Act. Online technology publication Protocol recently estimated that chip-makers spent $100 million on lobbying for the bill and other measures over several years.
What about Colorado?
The Semiconductor Industry Association ranks Colorado No. 16 in the country in terms of semiconductor manufacturing jobs, at 2,900, and No. 17 in terms of semiconductor establishments, at 29. Colorado exports about $840 million in semiconductors annually, according to the SIA.
Colorado's semiconductor industry includes companies engaged in chip design, as well as two manufacturing centers:
Broadcom Inc. (Nasdaq: AVGO) operates a wafer-manufacturing facility in Fort Collins. The company told BizWest in 2019 that it employed 1,747 locally, including 1,313 employees and 434 contingent workers.
Microchip Technology Inc. (Nasdaq: MCHP), based in Chandler, Arizona, employs about 700 at a semiconductor manufacturing plant in Colorado Springs and in January announced a $40 million retooling project at the plant.
It's unknown whether Broadcom will seek to expand its fab facility in Fort Collins to take advantage of the CHIPS Act. Broadcom officials did not return requests for comment.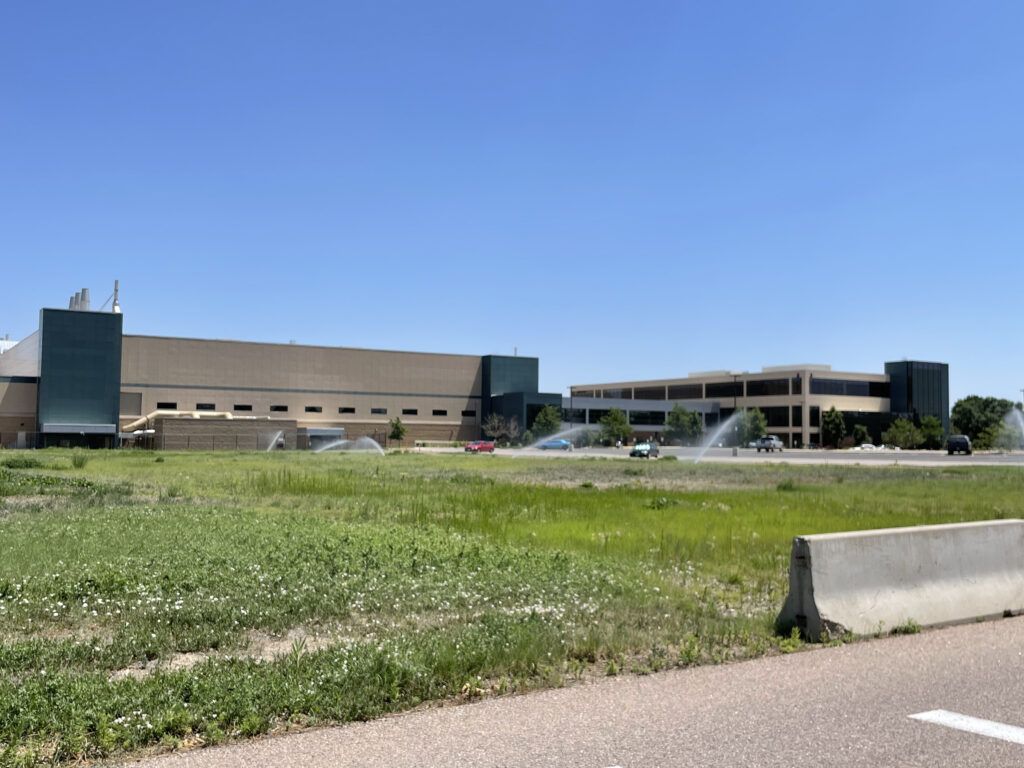 Northern Colorado and the Boulder area also host many research and design centers for semiconductors and other storage devices, including:
Intel Corp. (Nasdaq: INTC) employs 350 workers at its Fort Collins Design Center, 4701 Technology Parkway.
Advanced Micro Devices Inc. (Nasdaq: AMD) operates at 2950 E. Harmony Road in Fort Collins, across Ziegler Road from Broadcom and kitty-corner from Intel.
Micron Technology Inc. (Nasdaq: MU) employs an estimated 250 at a Longmont facility, developing advanced-memory and semiconductor technologies.
Qualcomm Inc. (Nasdaq: QCOM) maintains a hub in Boulder's Gunbarrel area.
Rivos Inc., a Mountain View, California-based, stealth-mode startup, has leased about 4,500 square feet at 2950 E. Harmony Road in Fort Collins — in the same building that houses AMD.
Michelle Hadwiger, director of global business development for the Colorado Office of Economic Development and International Trade, said the bulk of the CHIPS funds likely will go toward other states for expansion of fab facilities.
"What I think the CHIPS Act will do is primarily benefit the large fab facilities in areas like Ohio, where Intel is making significant investments," she said, "and for Colorado, it will be more research-and-development-oriented, and buildout of smaller fabrication facilities.
"I do think that Colorado does have some pockets of investment opportunities, but I think the largest sum of money of the $52 billion package will go to the larger fab facilities," she added.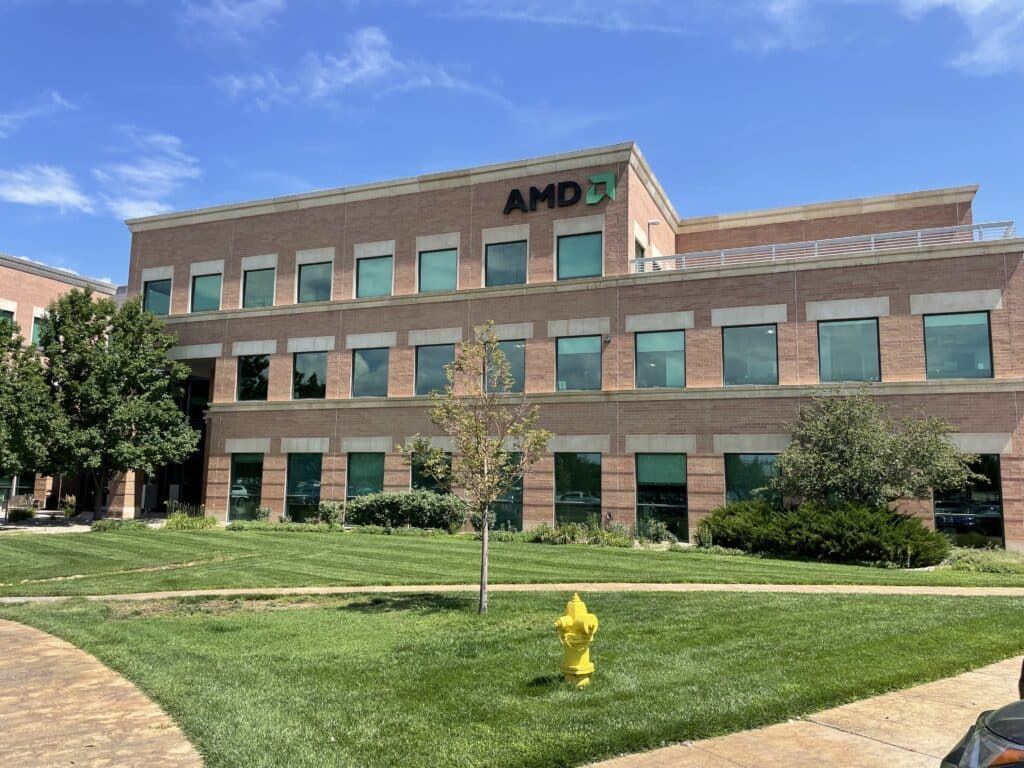 Colorado does enjoy a robust sector for semiconductor R&D, she noted, with ties to legacy industries such as telecommunications, medical devices, battery technology, information technology and other sectors.
"I think Colorado's competitive advantage is really in those legacy companies that know what they're doing, have a lot of market share but aren't going to be doing the large fab but are going to be niche, innovation and technology driven at the level of precision that goes into multiple industry sectors versus just being a mass-production type of play," she said.
Boosting quantum research
One key technology that receives a significant boost in the CHIPS and Science Act is quantum computing, which uses quantum mechanics to solve problems far faster than classical computers.
Colorado — especially Boulder and Broomfield counties — has become a hub for the sector, with Honeywell International Inc. (Nasdaq: HON) spinoff Quantinuum LLC in Broomfield, ColdQuanta Inc. in Boulder and a robust quantum program at the University of Colorado Boulder, among other quantum operations.
Tony Uttley, president and chief operating officer for Quantinuum, said the CHIPS Act represents a big step forward for the quantum industry.
"At a high level, what has been included is an understanding that this technology is going to be as transformative as it is, and a realization that there needs to be funding that is supporting the rapid development of this technology," he said.
Uttley said inclusion of quantum computing in the CHIPS Act makes sense, given that quantum computing requires both classical computations — and therefore semiconductor chips — and quantum computations at the same time.
Quantum computing was included in the CHIPS Act as one of the key technology focus areas for the NSF's Directorate for Technology, Innovation, and Partnerships, helping spur commercialization of the technology from laboratories to the marketplace.
But Uttley said he is most excited about the QUEST program — for which he personally advocated — and which essentially sets the federal government up as a customer of the quantum industry.
"The U.S. government is, in almost every sector, one of the biggest customers. It hasn't been in quantum computing," Uttley said.
Up until now, he said, the government has unintentionally competed with private quantum companies.
"When it comes to quantum computing, particularly at this stage in its evolution, it all comes down to nouns: people, places, things," he said. "If you're going to put in a place, fine, but if you start going after people and things, which means all the materials, you now have become directly competitive with all of these other companies that have spent all of this time trying to build up these incredible teams and build up these incredible systems.
"It was inadvertent," he added. "It was not an intentional, 'trying to be disruptive to the ecosystem,' but it was."
The CHIPS Act — and specifically the QUEST program — set a different course, with the U.S. government working with private quantum companies, including buying time on quantum computers.
"So you've had all of these companies, like Quantinuum, who have really done all of the hard work and research in building these quantum computers, and there's a missing piece of being able to have all of these various parts of the government get access to those quantum computers that already exist, and understand how they work and how to advantage of them and how to plan for their eventual inclusion into the systems and processes that exist today," Uttley said. "There was just a flat-out gap, and this really goes a long way to trying to close that gap."
Small manufacturers left out
But not everyone is enamored with the CHIPS Act. Edmond Johnson, president and owner of Premier Manufacturing Inc. in Frederick, said the bill includes no provisions that will benefit his sector, contract manufacturing of printed circuit boards.
"Nothing to my knowledge is coming here [to Colorado] out of that bill," Johnson said, "In addition, what's in it for small manufacturing? I don't see anything that's really in it."
He noted that semiconductor companies for years shifted manufacturing jobs overseas rather than investing in the U.S.
"I'm an onshore guy," he said.
Johnson said he's much more enthusiastic about clean-tech provisions in the Inflation Reduction Act, now moving through the Senate for approval.
Premier, which has about 70 employees, has an arrangement pending to manufacture electric-vehicle batteries for a company in Michigan and also has its own, proprietary software product for solar energy.
"That has broader appeal to us," Johnson said, speaking of the clean-tech provisions of the Inflation Reduction Act. "It will give a chance to migrate into something from a manufacturing standpoint across the board that is new technology. I think there is going to be a genuine emphasis on keeping that here. Whatever we create, keep it here."