Stephanie Gausch lives a life devoted to helping others
2020 Women of Distinction - Nonprofit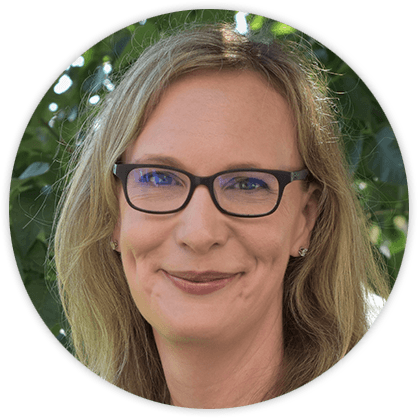 GREELEY — It can be somewhat rare to see a resume in which every line speaks to nonprofit activity, to outreach to people in need or people seeking justice.
Stephanie Gausch, chief development officer for the Weld Food Bank, has such a resume.
She is this year's nonprofit category recipient of BizWest's Women of Distinction awards.
Gausch, in her role of raising funding and awareness for the needs of the hungry in the Greeley and Weld County area, has "spent the past 11 years working to ensure that no one in our community goes to bed hungry," she said.
And she's been successful. Since 2014, she has grown annual fundraising by 111%. And when the COVID-19 crisis hit the county, state and nation, she helped lead an organization that expanded services and fundraising as incomes in the community declined and pantries emptied. In fact, fundraising was the most successful in Weld Food Bank history, with dollars collected doubling the annual goal for the organization; the food bank raised more than $5 million.
"While I am proud of this accomplishment, what I am most proud of is the number of new families we have been able to feed a result," she said.
Gausch has a Colorado State University bachelor's degree in political science and a Regis University master's degree in nonprofit management.
She worked for Coloradans for Fairness in Weld and Larimer counties as a first job out of college. Then, she worked as Colorado organizer for Americans for Democratic Action, before joining the food bank to manage volunteers, to communicate and advocate for the hungry and finally since 2014 to be chief development officer.
"As a mother of two children, I strive to lead by example and show my children the importance of being involved in the community. When you hear a four-year-old ask their mother if today is going to be the day they get to eat, it changes how you view the world. … Seeing this reality in our community motivates me to not only work harder, but to ensure my children recognize their ability to make a difference in the lives of their classmates."
Ken Amundson
Managing Editor
Latest by Ken Amundson: