Younger buyers help drive RV sales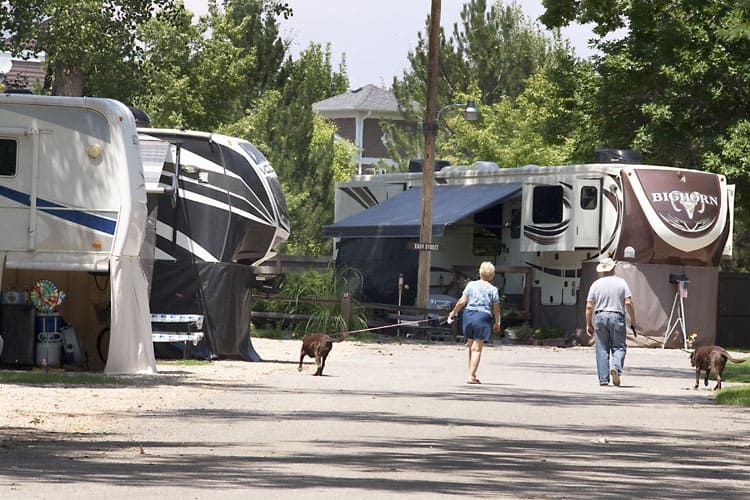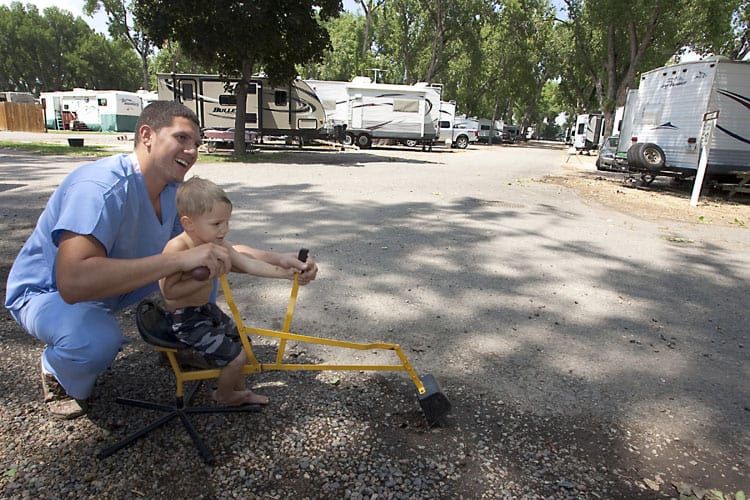 As Baby Boomers age, they opt to travel the country in one of their preferred modes of transportation: recreational vehicles. But they are not alone. Younger generations, including Generations X and Y, have caught the RV bug.
"Originally, it was Baby Boomers who used to do this. Now, they have grandchildren," said John Terrell, salesman at Camping World of Longmont, in business since 1966. "They grew up with parents and grandparents doing this, and now they are doing this. It has more of a generational aspect to it."
In the mid-1980s, the predominant age for RV buyers was 54 to 70 and now it's 35 to 53, though some of the older buyers already own their RVs and are not purchasing, said Randy Biles, president of Pikes Peak Travel Land, Inc., an RV dealership in Colorado Springs and a member of the National RV Dealers Association in Fairfax, Va., representing the manufacturing arm of the RV industry.
"We're on three generations of RV ownership at the same time," Biles said. "It's the easiest way to travel. You get to see scenery you normally wouldn't get to see."
Prior to the recession, which struck the RV industry from 2007 to 2009, the majority of RV buyers were Baby Boomers and the previous generation, Biles said. After the recession, the millennials, or Generation Y, entered the RV market in large numbers, influenced by their parents, he said. Generation Xers also have an interest in the RV lifestyle, but not at the level of the millennials, he said.
RV sales began increasing in 2009, particularly with the sale of travel trailers and fifth wheels, with a record in 2017 in the number of shipments from manufacturers to dealers, Biles said. That year, manufacturers sold 504,000 RVs to dealers, but during the recession, sales were down at 300,000 or less, he said. Economists that track the RV industry expect sales to be about 539,000 in 2018, Biles said, citing numbers from the RV Industry Association in Reston, Va.
The sales numbers can be attributed, in part, to a healthy economy and low interest rates with the anticipation they may increase, making it a good time to buy, said Tim Jackson, president and chief executive officer of the Colorado Auto Dealers Association, a Denver-based advocacy organization for new and used car dealerships.
"People like to, especially in Colorado, get out and see the countryside and see the great outdoors, so going RVing is very popular," Jackson said, adding that vacationers and travelers are upgrading from tents and rented cabins to RVs. "It's always been popular with seniors. It's gaining interest among young families because they can go RVing together."
Baby Boomers prefer fancy, more luxurious RVs, while millennials see RVs as a tool for an outdoor experience and drive the vehicles, such as SUVs and pickup trucks, that make it easy to do so, Biles said.
"They recognize they can take off and go to places they want to go, stay at locations they want to stay and work on their own schedules," Biles said, adding that many campgrounds are offering the features millennials like, such as swimming pools and other amenities and Wifi connectivity. "They're not into spending money for the fancy luxury items, but they do want the convenience features. They do want the connectivity. They want the entertainment systems."
Terrell began seeing sales increase about five years ago and continue to rise since then, he said.
"The industry definitely has been and still is increasing year after year," Terrell said. "I think people are enjoying the outdoors more than ever. The national parks are setting record-breaking admittance rates."
That's because taking a trip by RV has several benefits, including a way to spend time with family and friends in a less expensive mode of travel, Terrell said. A night in an RV campground can cost $20 to $40 or a little more a night, while a hotel stay can cost in the low hundreds, he said.
"The Boomers made it what it is today," Terrell said, explaining that after World War II, families became more interested in doing activities with their families, including spending time outdoors. "The beauty of the outdoors, the quality time with family, there's no price tag on that."
RVs provide personal space, whereas a hotel or motel has several visitors over the span of time, Terrell said.
"It's theirs. They know who slept there before," Terrell said. "It's like a home away from home."
Campgrounds are becoming more comfortable for travelers — for instance the south end of Carter Lake in Loveland recently was expanded with 21 campsites and new hookups, Terrell said. The improvements totaled $1.3 million with more parking, an extended boat ramp and other additions.
"It's quality of life, really," Terrell said. "It's a nice way to be together in the outdoors and unplug from the everyday rat race we're all subject to."
The RV industry is working with the National Park Service and the campground industry to improve campgrounds, Biles said. More RVers want to use the campgrounds in the parks than are spaces available, he said. In response, several camping facilities are in the planning stages this year to put in the RV infrastructure through new funding allotments, he said.
"Today, we're seeing a more favorable acceptance of RVing. It's the best we've seen in a long time," Biles said.
The Great Outdoors RV in Evans has sold more campers so far this year than it has in previous years, said Mait Parker, general manager of the company, which sells towable campers that include travel trailers, fifth wheels and popup campers.
"There are a lot of younger people buying," Parker said, adding that the majority of customers are in the 30- to 50-year range. "We see a lot of people who are even a little bit younger or even older coming through buying campers, too."
Parker sees customers upgrade over the years, starting with popup campers and, as their incomes allow, investing in travel trailers or fifth wheels. Customers make the investment because they want to spend time with their families, travel in an affordable way, explore the outdoors and escape technology, he said. Sometimes, they want to have a place of their own, but don't want to pay for a cabin or second home and be tied to a specific location, Parker said.
"People like the independence of being able to go wherever they want," Parker said. "A lot of times people worked really hard all their life and they want to take a break and enjoy it or are retiring and want to explore things they want to explore. It's a good way to do that without breaking the bank."
Melissa Anderson, manager at Summit Adventures RV, which sells used RVs in Longmont, sees a large number of young families purchasing RVs, as well as parents purchasing RVs for their children, she said.
Over the past five years, sales at Summit Adventures have steadily gone up, Anderson said. They increased by 30 percent from 2016 to 2017 and are about the same in 2018 as they were in 2017, she said.
"Most of our buyers are looking for a deal and had shopped around," Anderson said. "We get a lot of people in their fifties, smart, savvy buyers who know how to shop."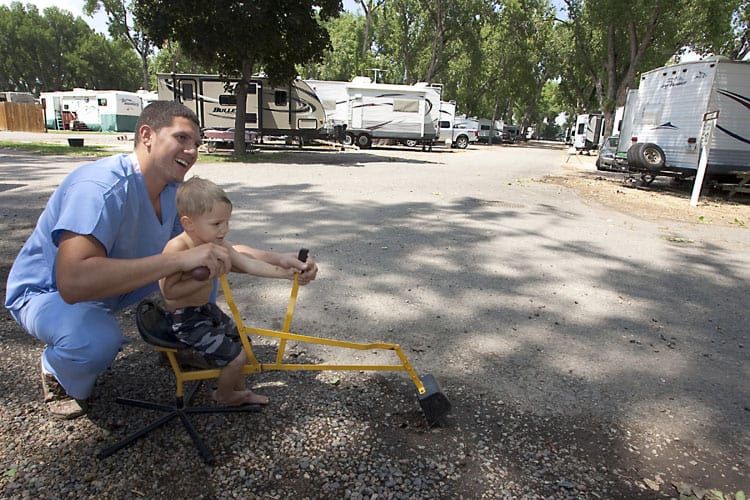 As Baby Boomers age, they opt to travel the country in one of their preferred modes of transportation: recreational vehicles. But they are not alone. Younger generations, including Generations X and Y, have caught the RV bug.
"Originally, it was Baby Boomers who used to do this. Now, they have…
THIS ARTICLE IS FOR SUBSCRIBERS ONLY
Continue reading for less than $3 per week!
Get a month of award-winning local business news, trends and insights
Access award-winning content today!