Kristi Benningsdorf, First Western Trust Bank
2016 Women of Distinction - Banking & Finance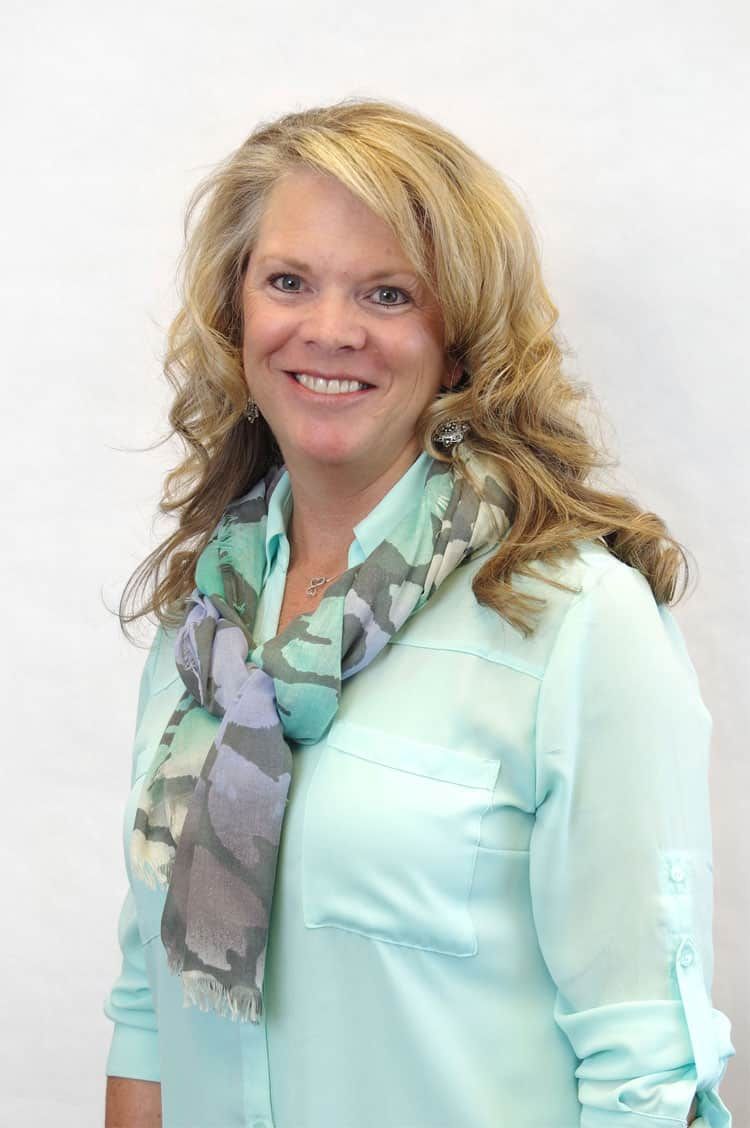 It all started with a cardboard grocery store and play money.
"I knew I wanted to work with money then," said Kristi Benningsdorf.  "I liked being the person behind the counter asking people if they found everything they needed. Plus, who wouldn't like handling money every day?"
A few decades later, it's more than that, she said, but the initial joy of helping people and managing money still makes her happy. As president of First Western Trust, Northern Colorado, Benningsdorf knows she holds a position that few women achieve.
"I really don't know why there aren't more women presidents in this field," she said. "Back in the day, men probably didn't appreciate women or respect them so much in this kind of a role, so maybe then it had something to do with intimidation."
What Benningsdorf does know, however, is what she did to get where she is. Her focus has been on patience, courage and confidence. Her advice for others is to keep these intentions at the forefront if they want to move up the ladder.
"You need to have the ability to stick up for yourself," she said. "If you believe in what you're doing, you have to be heard and you have to have a voice."
Surrounding herself with strong people and maintaining an attitude of mutual respect has helped Benningsdorf keep her confidence strong and made it easier to deal with difficult situations whenever they have arisen.
"It's taken me 34 years to get where I am today," she said. "What's worked for me is starting at the bottom and working my way up. Get people to believe in you and be patient and good at what you're doing."
The bottom line is having a willingness to work hard to get where you want to go.
"As a lender, Kristi has forged a path in one of the most male-dominated areas of banking," said Jenn Denfield, First Western Trust senior marketing specialist. "It hasn't always been easy but Kristi has built a successful career in this industry, and now pays it forward by helping other women become leaders in financial services."
Denfield said Benningsdorf has mentored many women and established a diverse office with women vice presidents, bankers and trust officers "ensuring all team members have the opportunity to succeed on merit."
Benningsdorf described mentoring as her job as a leader. "I focus on character building, basic fundamentals in day-to-day activities, how to handle yourself in front of clients, how to listen and be a good communicator and how to build relationships. Mentoring builds personal and professional development and is critical to building a team that is fundamentally sound."
In her professional role, Benningsdorf distinguishes herself as a leader, according to Wes Sargent, senior vice president of Guaranty Bank and Trust.
"She has provided counsel and direction to large and small businesses, farms and land-acquisition, developments and nonprofits, structuring their financial situation to thrive, be profitable and sustaining," he said. "No matter who or in what position the individuals are financially, she treats them with respect and dignity and diligently works to satisfy their requests."