Charlotte's Web appoints new CEO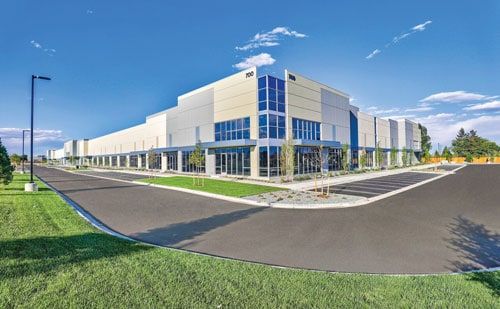 LOUISVILLE — Louisville-based Charlotte's Web Holdings Inc. (TSX: CWEB) (OTCQX: CWBHF) has appointed William Morachnick, 59, as its new CEO, effective immediately.
Morachnick will also serve as a non-independent director on the company's board. He replaced Jacques Tortoroli, who resigned.
"Morachnick is a global business executive with a track record of building premium, differentiated products and brands across multiple channels throughout the world and across a broad range of product categories. He is a proven entrepreneurial professional skilled in taking companies global and creating and managing strategies for consistent and sustained growth," the company said in a press release.
He was president of Santa Fe Reynolds Tobacco International GmbH in Zurich, Switzerland, from 2006 to 2016. That company was acquired by Japan Tobacco Group in 2016 for $5 billion. Morachnick then led the integration of the two companies as CEO and chairman, based in Tokyo, for two years before returning to the U.S. in 2018.
Since 2018, he has served as an adviser to several companies.
He has a masters of business administration from the Thunderbird School of Global Management and is an adjunct professor of global business strategy at the University of Nevada Las Vegas.
"Bill has an accomplished career building businesses in multiple categories," John Held, chairman of Charlotte's Web, said in a written statement. "With his proven operational expertise Bill is well-suited to take the reins to lead the Charlotte's Web team through the next phase of the company's growth opportunities."
Morachnick will receive a base salary of $450,000 plus a bonus plan capable of reaching 150% of his base, according to Securities and Exchange Commission disclosures. He will also receive company stock.Charlotte's Web is a Certified B Corporation headquartered in Louisville and works in the hemp extract/wellness market. One of its products is the official CBD of Major League Baseball, Angel City Football Club and the Premier Lacrosse League.