Loveland council to eye pact to reel in Bass Pro Shops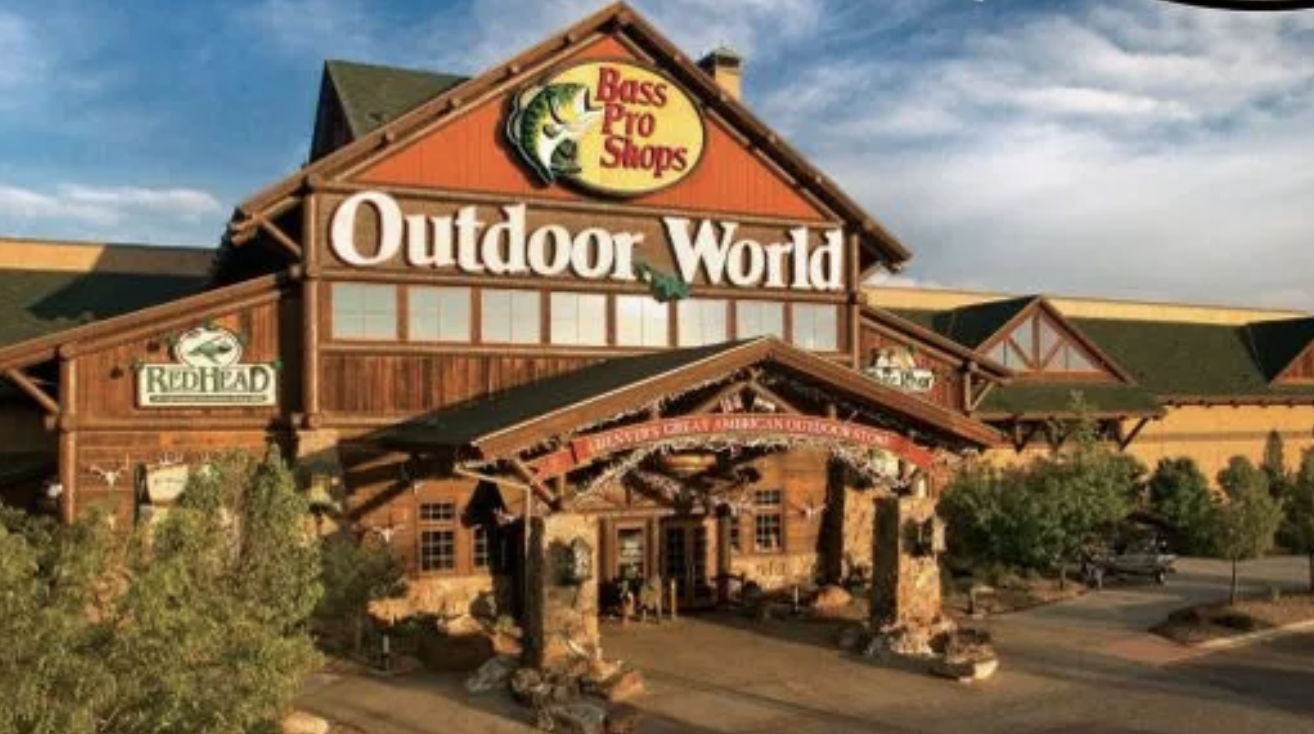 LOVELAND — After more than a decade of fishing, Loveland finally may have landed a big one.
The City Council on Tuesday night will consider a resolution approving an economic-incentive agreement that would bring a Bass Pro Shops outdoor retailer to a proposed 19-acre retail center on the northeast corner of Interstate 25 and Crossroads Boulevard that is part of Water Valley Land Co.'s mega-development dubbed The Brands..
The proposed store would encompass at least 130,000 square feet, according to the resolution the council will consider. Located just south of the Embassy Suites hotel and conference center as well as Larimer County's fairgrounds and events complex called The Ranch, the Bass Pro retailer would be only one I-25 exit north of Scheels, another big-box store that is nearly twice that size at 250,000 square feet and whose sporting-goods selection includes a large inventory of outdoor gear.
According to materials to be presented to the City Council by Economic Development Director Kelly Jones, Bass Pro is projected to attract an estimated half-million visitors a year, generate around $40 million in annual sales and employ 150 people at an annual average salary of $54,000 once the store opens in late 2025 or 2026.
Loveland had courted Bass Pro Shops for more than a decade, and the retailer had been poised to enter developer McWhinney's Centerra mixed-use center after three years of negotiations, but pulled out in 2015 a month after Scheels announced that it would build its Johnstown store and open it in 2017.
Talks picked up again in 2016 after The Brands was proposed by Windsor-based Water Valley. The city reached a business-assistance agreement to develop The Brands in December of that year.
As part of the 2016 agreement, The Brands project developer would be "entitled to use a portion of sales tax collected for new development to attract high-quality tenants for a period of 25 years or until 2047, whichever comes first."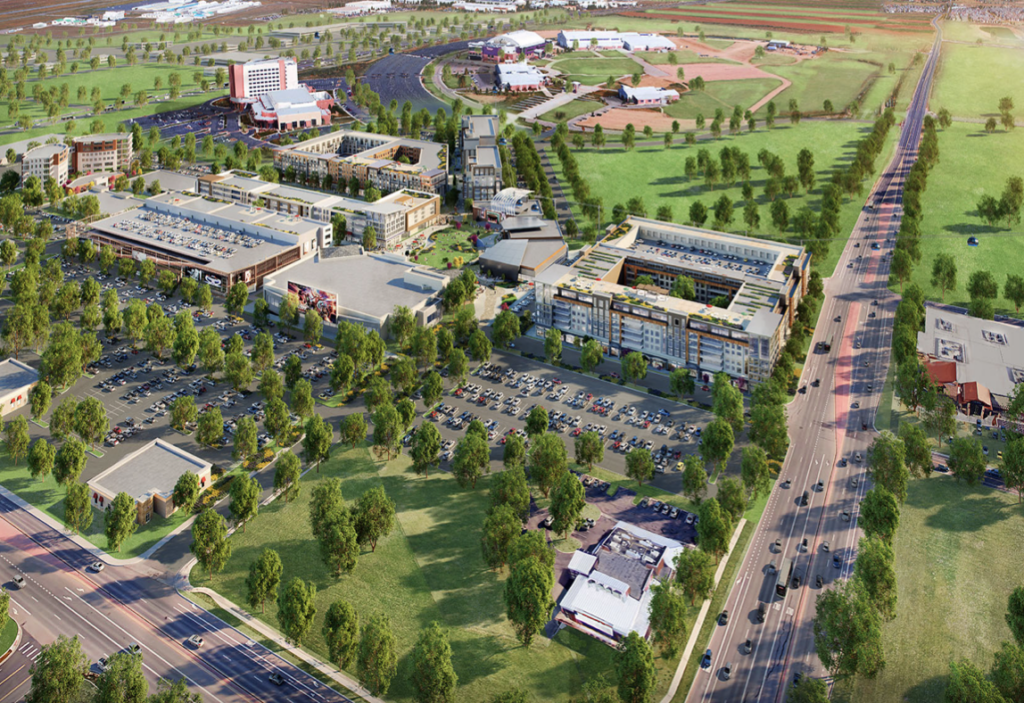 Anchor tenants of 50,000 or more square feet of retail space and generating more than $15 million in annual sales could keep two of every three cents collected in city sales tax until 2047. "Junior anchors" would qualify to keep two of every three cents collected for 15 years after opening, and thereafter could retain 1.25 cents of each three cents collected for the next 10 years. Smaller, non-anchor retail businesses could keep 1.25 cents of each three cents collected for 25 years.
The agreement committed the developer to pay the costs of construction, operation and maintenance in part through imposing a 39-mill levy on all taxable property, to be collected through an existing metro district, and enacting a minimum 1.75% public-improvement fee on all taxable sales.
Talks between Water Valley and Bass Pro resumed late last year.
According to Jones' presentation, site consultant Charles Hodges of Dallas-based Charles Hodges Development Services, who has worked with Bass Pro on several projects around the nation, visited Loveland in May to explain Bass Pro's processes and requests, then returned in June and was introduced to staffers from the city's economic-development, utilities and parks and recreation departments as well as cultural services, Visit Loveland and the Pulse municipal broadband system.
In addition to maintaining and upholding the terms of the 2016 Brands business-assistance agreement, Loveland city staffers will ask the City Council to waive use tax, building-permit fees, stormwater impact fees, general government and law-enforcement capital expansion fees, not to exceed $800,000, although the applicant would be responsible for paying for street capital expansion fees, street and stormwater inspection fees and fire, water, and sewer fees.
BPS Direct LLC, doing business as Bass Pro Shops, was founded in 1972 in Springfield, Missouri. The company, which specializes in hunting, fishing, camping, and other related outdoor recreation merchandise, has a total workforce of around 40,000. It paid $5.5 billion to acquire Sidney, Nebraska-based Cabela's outdoor stores in 2017. As of January, it owned 177 Bass Pro and Cabela's stores. Tuesday night's City Council meeting is to begin at 6 p.m. in council chambers, 506 E. Third St. in Loveland. The meetings can be viewed online on Loveland TV.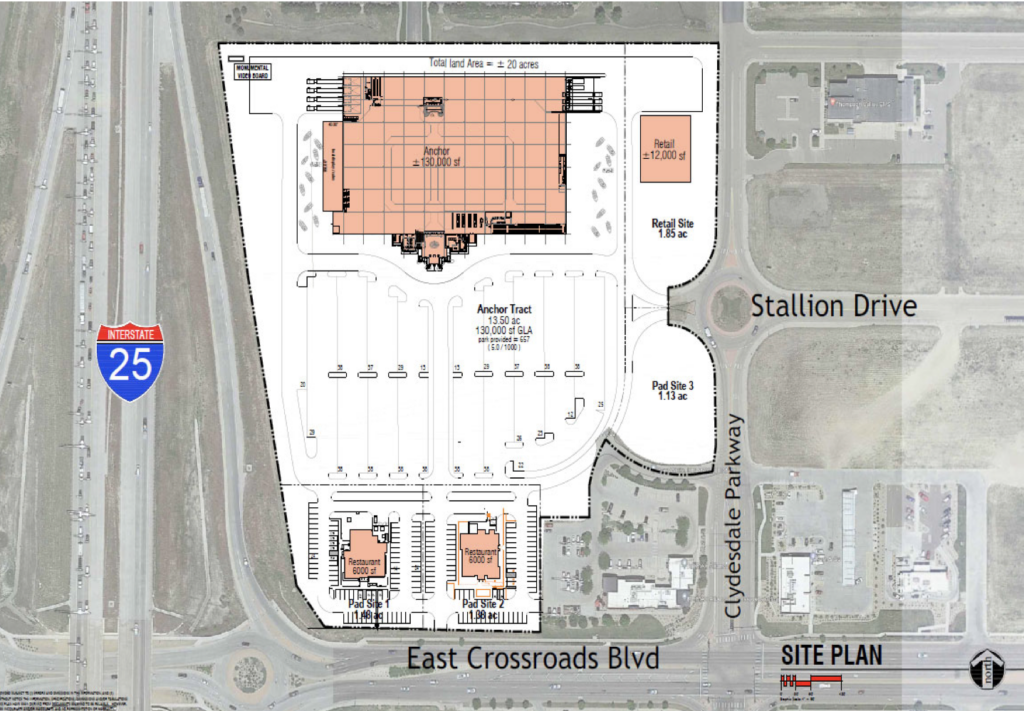 Dallas Heltzell
Staff writer
Latest by Dallas Heltzell: