Net Zero Cities: Businesses might tap into Inflation Reduction Act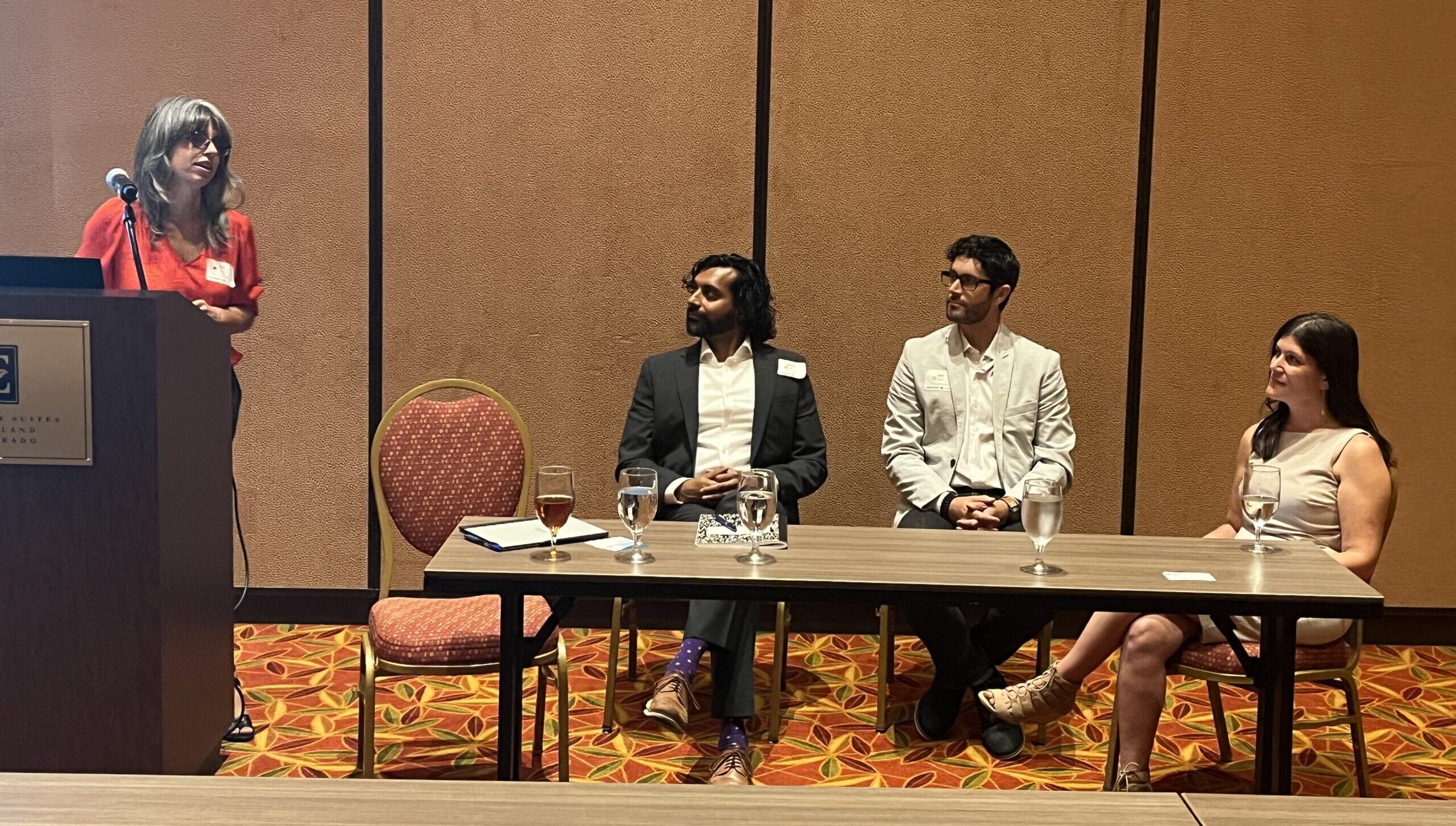 LOVELAND — Private industry will be able to tap into money that will be available from the federal Inflation Reduction Act, but exactly how they might benefit remains a work in progress.
Members of a panel led by Josie Plaut, associate director of the Colorado State University Institute for the Built Environment, described the outline of the Inflation Reduction Act, but exactly how businesses will benefit are not yet certain. The panel discussion was part of BizWest's Net Zero Cities conference Wednesday held at the Embassy Suites Loveland Hotel and Conference Center.
Ashwin Salvi, chief operating officer of AtmosZero Inc., which is housed at the PowerHouse in Fort Collins, said the funding potential is great.
"The funding opportunities coming out of the government have been extraordinary. I've never seen anything like it," he said of the $369 billion included in the act over a 10-year period for energy security and climate change work. About $6.6 billion of that is designated for Colorado.
Tapping the money will require significant legwork on the part of companies in the energy and climate sectors. Dave Harris, chief operating officer of Colorado's Clean Energy Fund, said "intermediaries" are now working to set up programs that businesses can access. The Greenhouse Gas Reduction Fund, with $27 billion allocated nationwide, is the largest piece of the act, he said.
Ida Mae Isaac, economic recovery officer for the Colorado Energy Office, said most of the benefits are likely to be in the electric sector, including use of renewable energy and electrifying fleets of commercial vehicles.
Both she and Plaut said businesses can tap tax credits right now, but other uses of the funding may have to wait for the development of specific programs. It will be next summer before much of the money will flow into projects, they said.
Some of the programs will be directed at disadvantaged populations and others will require private capital in addition to the federal money.
Plaut said the funding will fit into four broad categories:
Tax credits.
Innovation funds for big ideas that are almost ready to implement.
Funds for disproportionately affected communities.
Greenhouse gas reduction grants.
Harris said that workforce development in the renewable-energy sector is also part of the funding emphasis.
Ken Amundson
Managing Editor
Latest by Ken Amundson: