Colorado River: More than just water implications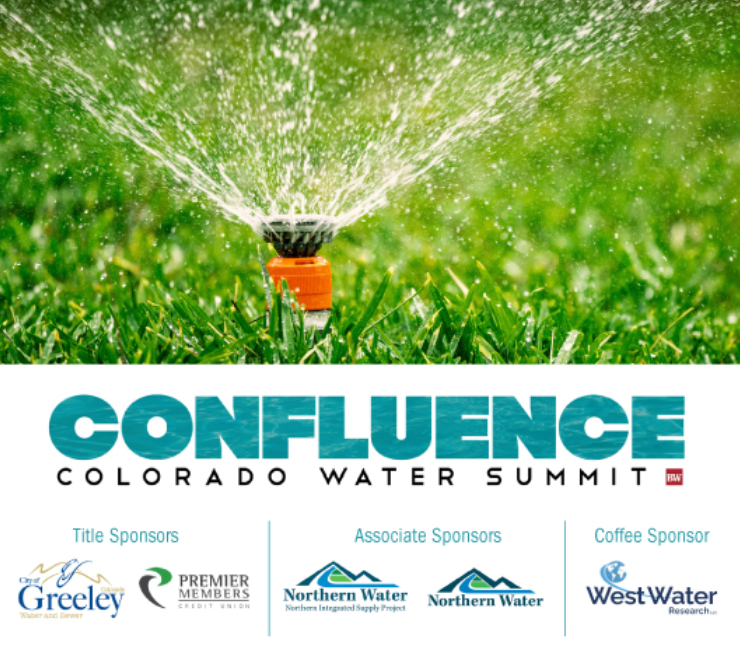 LOVELAND — Food production for millions of Americans. Electricity to light homes, power industry and increasingly to propel vehicles. Water to drink or in which to bathe. All are affected by drought conditions along the Colorado River, which originates in Rocky Mountain National Park and flows — if there's enough of it — to the sea in California.
The status of the river, thus, has implications not only for water in the West but for efforts of cities interested in achieving net-zero fossil-fuel energy use.
The luncheon at BizWest's Confluence — Colorado Water Conference will conclude the water topics for the day and begin discussions that are part of the Net Zero Cities conference.
The plenary lunch session, which begins at 11:30 a.m. on July 26, is titled "Uncertain Future: The Colorado River, Drought and the Impact on the Front Range." A panel discussion will evaluate implications for communities in the region.
Ted Kowalski of the Walton Family Foundation will moderate the discussion. Panelists include Alexandra Davis from the city of Aurora water department, Taylor Hawes from The Nature Conservancy, Amy Ostdiek of the Colorado Water Conservation Board and Kyle Whitaker of the Northern Colorado Water Conservancy District.
BizWest has combined its Confluence event with Net Zero Cities, a conference that explores key issues about climate change and sustainability. Confluence topics dominate the morning, with Net Zero Cities topics explored in the afternoon.
A lunch merges the two conferences.
Participants can sign up for the day at a rate (through July 21) of $75 or sign up for either of the two conferences individually for $49. The individual conference rate rises to $59 on July 22.
The event will be at the Embassy Suites by Hilton Loveland Hotel and Conference Center, 4705 Clydesdale Parkway in Loveland.
Registration and additional conference information can be found here.