BizWest 2023 IQ Award winners announced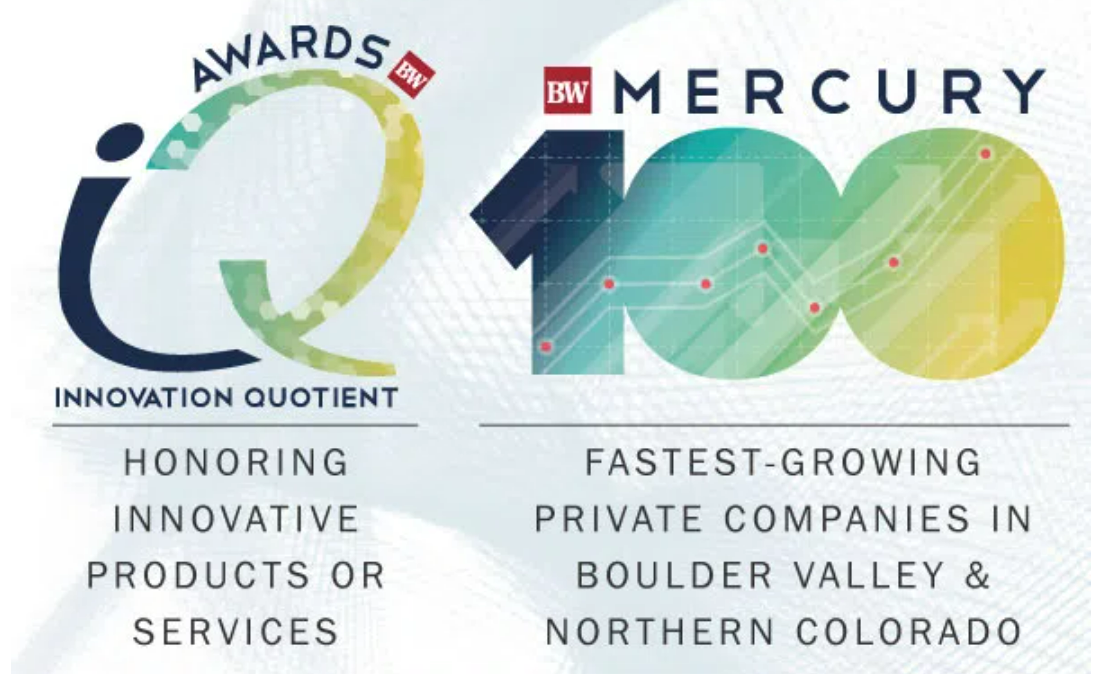 BizWest has announced the winners of its 2023 IQ Awards, which honor the "innovation quotient" among companies in the Boulder Valley and Northern Colorado.
The awards will be given out June 8 along with recognitions for the 2023 Mercury 100 fastest-growing private companies. Both in-person events had been on hiatus during the COVID-19 pandemic, and this event marks the first time BizWest has combined them into one program.
The combined ceremony will be held from 4:30 to 7 p.m. at Grace Place, 375 Meadowlark Drive in Berthoud. Tickets are available online.
This year's IQ award honorees, along with the descriptions they submitted, are:
Goodie Bag Food Co., a Boulder-based company that has created a "mobile app marketplace platform connecting restaurants' surplus food to customers at a discounted price. Restaurants list available "goodie bags" consisting of their perfectly good, unsold food on that given day and specify a pickup time. The contents of the Goodie Bag remain a mystery to the customers, who browse available bags and make an in-app purchase to reserve one for pickup. Restaurants salvage revenue on sunk costs while attracting new, price-sensitive customers who receive quality food at a discounted price."
Kokopelli Outdoor Inc., a Longmont-based company that developed Chasm-Lite, "the world's lightest and most packable stand-up paddleboard, packing down to the size of a small sleeping bag and weighing only 12.9 pounds, … nearly half the weight of traditional inflatable paddleboards. … This makes it easier to get into adventure whether you're hiking into a remote alpine lake or taking the family out to the local reservoir."
Naranjo Civil Constructors Inc., a Garden City-based company that harnesses GPS drones to create 3D interactive and measurable maps using a process called photogrammetry. "Photogrammetry works by capturing hundreds of overlapping photos and stitching them together to produce life-like orthomosaic maps, digital elevation models, digital surface models, 3D models and more. Once the data is processed, our team members and clients can measure stockpiles, calculate slopes, compare design files to real-site conditions and prepare for storm events from a bird's-eye vantage point."
Prometheus Materials Inc., a Longmont-based company that "delivers sustainable building materials that accelerate the world's transition to a carbon-negative future. Inspired by nature, the company has developed a process that combines naturally-occurring microalgae with sunlight, water, and ambient CO2 to rapidly create bio-cement. When mixed with aggregate, this bio-cement forms a bio-concrete building material that offers a strong and durable ultra-low carbon alternative to carbon-intensive concrete products."
The IQ Awards honor products and services that have demonstrated a high degree of innovation, with strong market potential.