Nonprofit org takes show on the road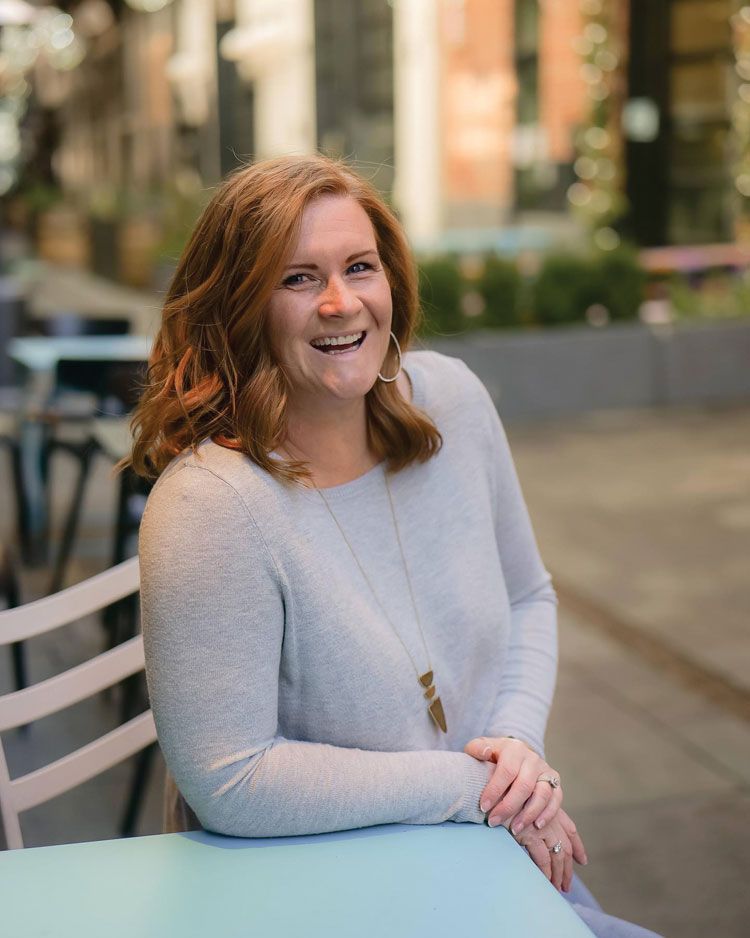 Colorado's nonprofits want to learn about raising money, developing their boards and improving their HR departments — and the Colorado Nonprofit Association wants to give them the how-to during their second annual traveling conference this year.
The Colorado Nonprofit Association will present Connecting Colorado, a series of eight regional conferences starting in Colorado Springs in April and culminating at its headquarters in Denver in October. A new stop was added this year in Greeley on May 25, plus a stop in Sterling the day before.
"We are the Colorado Nonprofit Association, so we want to make sure we are accessible to nonprofit organizations across the state," said Elizabeth Prutch, chief impact officer for the Colorado Nonprofit Association. "We recognize each region has unique needs, challenges and opportunities, so we want to be in the communities to better support them and to better train them."
The Colorado Nonprofit Association supports the 23,000 nonprofits in the state that are working in a $40 billion industry and creating 330,000 direct and indirect jobs. The association advocates for public policy and legislation at the state Capitol, educates nonprofit leaders and connects the nonprofit sector, all with the aim of helping the sector grow and thrive.
"Together if we're connected, we can do more," Prutch said. "We support the idea of collaboration and connecting Colorado, the nonprofit sector to each other, businesses and government, so we can advocate for change."
Part of that connection is the association's annual conference, which prior to the COVID-19 pandemic was in Denver under the name of the Colorado Nonprofit Conference.
The association conducted a listening tour post-pandemic in 2022, learning the conference wasn't accessible to some nonprofit leaders due to travel and costs. The association also learned what's missing from past conferences, what could provide nonprofits with better support at future conferences and how to meet the unique needs of the state's different communities.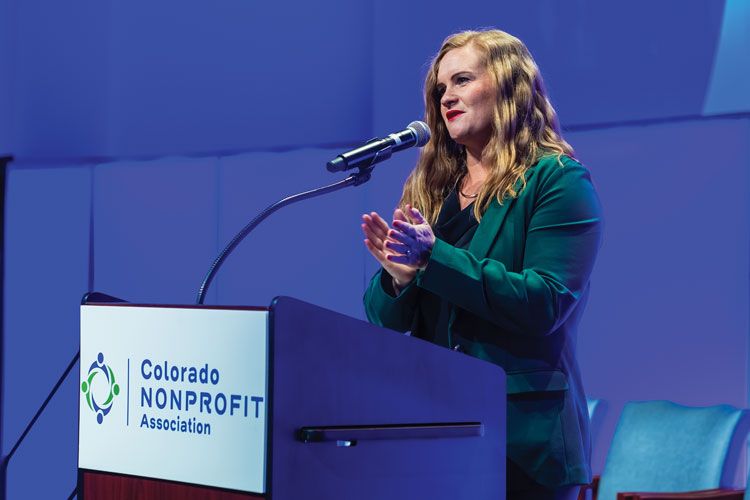 This year, the conferences will be in Colorado Springs, Sterling, Greeley, Alamosa, Pueblo, Fort Collins, Grand Junction and Denver. Each stop will be for a full day and feature breakout sessions, a panel discussion, closing remarks and a reception.  
"While there are numerous opportunities for professional development statewide, Connecting Colorado events are unique in that they provide a more regional approach to problem-solving and collective learning," said Lisa Taylor, a board member for the Colorado Nonprofit Association. "The issues and barriers that nonprofits in a particular region (such as Weld and Larimer) are addressing may look different than those in other parts of the state, so the Colorado Nonprofit Association is being strategic and intentional about local convenings to ensure that trainings are relevant and deeper connections are fostered."
The association will present different local and state presenters at each stop, but many of the breakout sessions will overlap in content, though the titles will be different. The key breakout sessions will cover topics such as fundraising, board governance and human resources. The board governance session, for example, will address board recruitment, development and training and what it takes to prepare board members to be effective in their roles, while the one on human resources will focus on recruitment and retention of a workforce in a hybrid world with a dwindling workforce.
The sessions in Greeley will be focused on the topics the nonprofits are most interested in and that best serve them.
"We see Greeley and Weld County as a major hub," Prutch said. "It's a thriving and active nonprofit sector with a large number of nonprofits there. We want to make sure Greeley knows how important it is to the overall economy of this state with the nonprofit work they're doing."
The association worked with Kristin Todd of the Community Foundation of Northern Colorado and Kelly Jackson at Aims Community College to help plan the sessions, which are held at the Aims Community College Welcome Center.
"We are brainstorming about the events they're holding up here, what would be the most interesting and beneficial sessions and information and training for our part of the state," said Todd, board member of Connecting Colorado and president and CEO of the Community Foundation of Northern Colorado. "We have the dual, mutual goal of working to support the nonprofit sector in our part of the state."
The Greeley conference will feature two breakout sessions where guests can pick from two to three session topics. One of the morning sessions will be on Brandraising: The Key to Raising Funds in a Down Economy, focused on leveraging brand to increase the success of fund development activities.
"My interpretation is it will help us to develop our stories, so they're unique and different, so we can break through the noise and gain the attention of funders," Prutch said.
Lyn Wineman, president and chief strategist of KidGlov, a marketing, branding and advertising company in Lincoln, Nebraska, will present the Brandraising session.
"Right now, the economy is starting to impact nonprofits," Wineman said.
"When you look at economic trends, inflation is outpacing wage increases and businesses are rolling over PTC (premium tax) and ERC (employee retention) credits. Both business and personal donors have less money now than they did one to two years ago."
As a result, nonprofits are finding it more difficult to raise the money they need to fulfill their missions, but they can leverage branding and marketing strategies to create stronger relationships with their donors, make the ask and convert it into donations, Wineman said. Their ask shouldn't come from a point of desperation, since donors like to give to winners and nonprofits that are making a difference, she said. The ask instead should be blended with storytelling and sharing of information, she said.
"This is an important time to ask for money and lean into the story, so potential donors understand what you do and their role in helping you by being a donor," Wineman said. "This is the time to really differentiate (your nonprofit) and help people understand why your mission matters by being really good at storytelling."
In the afternoon, the Greeley conference will offer a session on Culture & HR Essentials with a few simple, actionable strategies businesses can use to build company culture. Another session will be on Strategic IT Planning for the Hybrid Workplace with advice on how to treat IT like HR, finance and the other core departments in a business. This approach will help businesses deal with conflict and turnover, keep employees happy and ultimately have better impact on their missions.
The funders panel luncheon will bring together local and state foundations and an individual donor to provide perspectives on best practices for applying for and sustaining funding. The seven speakers will share what it means to build relationships with funders and how they like to hear from nonprofits, plus things to consider when submitting a grant application.
"The nonprofit community is the sector of our economy that is really the heart of our economy. It's the sector focused on quality of life for all," Todd said. "Leadership skills of nonprofit agencies will result in better outcomes in the community, in many cases for those most needy in our community."
The strategic work nonprofit leaders do at the conference will help strengthen their organizations, Todd said.
"For nonprofit organizations, they are on the front lines of what can be really hard work to take a day and come out of the trenches, if you will, and network with their peers and spend time thinking strategically and thinking and dreaming of what could be," Todd said. "It helps put things in perspective. It helps you recharge as a leader. It helps you go back into the trenches to do that difficult work."
Todd also likes that the Colorado Nonprofit Association is traveling to different communities in the state.
"The work of the Colorado Nonprofit Association is incredibly important to the nonprofit sector, and I think it's terrific that they're going out into communities and meeting people where they are," Todd said. "The association is going out into the field, doing this work in communities where people live and work."