BROOMFIELD — Tim Wiens and his full-service real estate firm, Wiens Real Estate Ventures LLC, purchased the land that would become Arista in six parcels in the early 2000s, when the more than 200 acres for the property were nearly vacant. The widened and lengthened 120th Avenue hadn't been extended to cross U.S. Highway 36. The stretch of U.S. 36 between Boulder and Denver had little of the master-planned, mixed-use, transit-oriented communities that now dominate it.
Sponsored Content
Presented by BizWest: Thursday,  January 27, 2022 from 11 a.m. to 1:30 p.m. at Embassy Suites in Loveland, CO featuring Keynote Speaker Richard L. Wobbekind - Associate Dean for Business & Government Relations, Senior Economist and Faculty Director of the Business Research Division at the University of Colorado Boulder.
This year marks the 15th anniversary of Arista's groundbreaking, and the development is scheduled to be built out by 2025. About 30 acres remain vacant. In many ways, the community has grown up along with the city it calls home — and the evolution of the plans for Arista reflect how the American economy and consumer trends have shifted since the turn of the millennium.
"Arista is not unique in that regard, but we are survivors because we have a great core development," Wiens said in an interview with BizWest.
Despite the disruptions caused by the COVID-19 pandemic, development in Arista is surging along. Several projects are in the works: Fairfield Residential with 386 units of multifamily housing; Steadfast Residential with 325 units; the 159 units of affordable housing at Crosswinds at Arista; four retail buildings in the Turnpike Shops retail district; a Class A office building; 60,000 square feet of medical offices.
"We are comfortable with the office space space," Wiens said. "Early on in the pandemic, we really felt the future of office real estate would be impacted, but not in a dramatic way."
When complete, Arista should have more than 2,000 residential units, more than 150,000 square feet of retail, more than 200,00 square feet of medical space and close to 500,000 square feet of Class-A office space.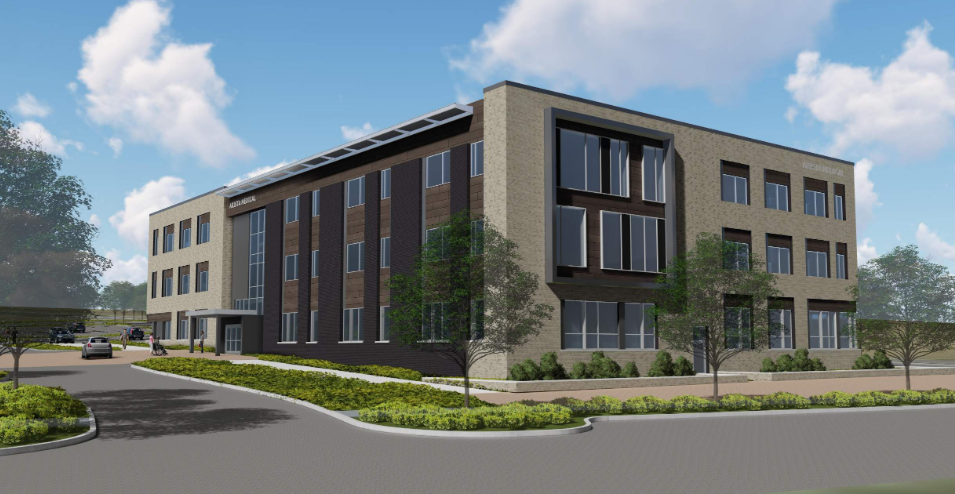 Much of the remaining development to be done in Arista is concentrated in the northern half of the community. The southern half contains many of the existing residential complexes, as well as the original flagship of the community: the 1st Bank Center.
Completed in November 2006, the 6,500-seat 1st Bank Center and its adjacent parking garage were the first major structures to be built in Arista. The 526-unit AMLI Arista apartment complex, which began construction in April 2007, was the first residential development to break ground in the community.
By June 2010, the first office buildings and hotels in Arista were complete, U.S. 36 to the east of the site had been widened, and a massive Regional Transportation District transit center along the highway was built. Then, work began on the other major infrastructure improvement that went along with Arista: the expansion of 120th Avenue.
The three-phase project would take nearly a decade to complete and involved numerous roadblocks. It involved building an overpass above U.S. 36 and extending 120th east and west of the highway. The first and third phases — building the bridge over U.S. 36 and connecting 120th Avenue with Wadsworth Parkway to the west — were completed by May 2011, but the second phase — connecting 120th Avenue with U.S. Highway 287 to the east — took much longer and encountered many more hurdles.
"That project was caught in a quagmire," said Broomfield city manager Jennifer Hoffman. "From our perspective, we had to ask the community how badly we wanted it."
Hoffman was Broomfield's lobbyist in Washington, D.C., when the city was applying for federal funding for the project. Broomfield secured federal funding, then put up its required match — but in 2011, that federal funding was taken away. The city had to put up the cash on its own.
There were also logistical challenges. Water and sewer lines had to be relocated. Railroad tracks had to be avoided. It took until September 2019 to complete.
"It was such a celebration when we finally got it finished," Hoffman said. "This was a game-changer to get to Arista."
While that was ongoing, Arista was also metamorphosing. The original master plan called for nearly the entire northern half of the community to be big-box retail. When the Great Recession hit, Wiens said, the company realized that was impractical.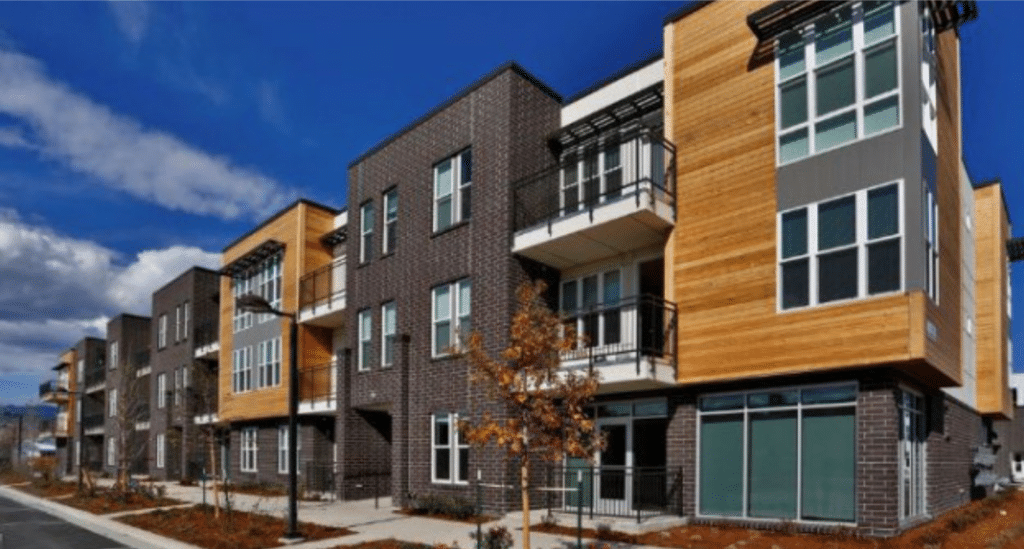 "We were dealing with an economy that didn't stall, it stopped," Wiens said. "Development stopped. Sales stopped. Banks weren't lending."
However, that land had been zoned for commercial and residential development. When it became apparent that big-box stores were not as valuable an asset as they used to be, the land was able to be developed as a mix of office, medical and multifamily residential uses, with a much smaller retail component, Turnpike Shops, concentrated in the northwest corner of Arista.
"We decided to let the market dictate what goes there," Wiens said.
Those medical uses — Children's Hospital Colorado Therapy Care and UCHealth Broomfield Hospital — were completed in 2012 and 2015. Wiens also sold 14 acres to UCHealth surrounding the hospital, allowing it to expand in the future.
Turnpike Shops, the retail area, broke ground in 2018 with a Starbucks; by the end of 2019, that was complete, and a 7,000-square-foot FirsTier Bank and 100-room Comfort Suites hotel were under construction. Those have since been completed, and construction continues around Turnpike Shops. The latest addition, a 59,000-square-foot WeatherTech factory store, is scheduled to be finished next month.
As the shops, offices and apartments are built out over the next four years, Wiens said his company has no plans to sell beyond the 14 acres already sold to UC Health.
"We plan to build our way out, not sell our way out," he said. "We have about 30 acres left to build out. When that is complete, we still aren't going anywhere. We've been long-term thinkers, and we remain that way. We like it here."
© 2021 BizWest Media LLC