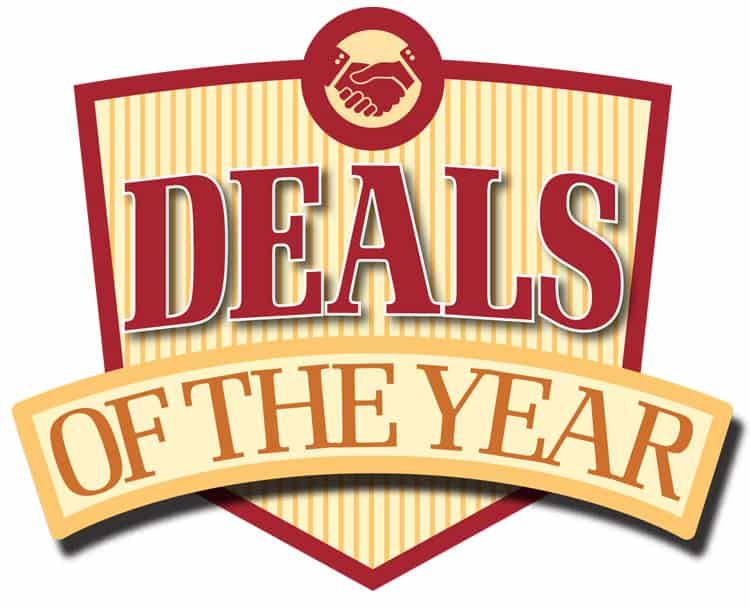 What are the top transactions for 2019 in the Boulder Valley and Northern Colorado? BizWest's fifth annual "Deals of the Year," covering 2019, runs the gamut from the closure and then sale to Mile High Labs of the former Sandoz facility in Broomfield, to completion of a major downtown redevelopment project in Loveland. You'll find stories about expansions that will result in hundreds of new jobs.
Deals were evaluated by the BizWest news team, with consideration given to impact, complexity and size of the deal, both in terms of dollar volume and, when appropriate, square footage. Deals could include mergers, acquisitions, construction projects, leases, sales, venture-capital funding and expansions.
We considered both deals announced in 2019 but not yet consummated, and deals that were fully realized in 2019, even though they might have been announced previously.
Here are the deals in each category:
Agribusiness
Pilgrim's Pride buys Tulip in the United Kingdom
GREELEY — Greeley's Pilgrim's Pride Corp. (Nasdaq: PPC) closed a $354 million USD acquisition of Tulip Ltd. in October. The deal, which includes 12 processing plants in the United Kingdom, was an all-cash transaction and is part of the company's strategy in expanding its footprint outside of the U.S.
Growth doubles price of CBT water in 3 years
LOVELAND — The U.S. Census Bureau estimates Colorado's population grew by 13.2 percent from 2010 to July 2018, and the construction boom on the Front Range has caused intense bidding for one of the state's most scarce resources: water.
In an August ranch auction in Loveland, the average winning bid for a unit of water from the Colorado-Big Thompson project was $55,867, more than double the average price of around $27,000 for the same unit of water three years ago.
"We have such an influx of people moving into this area, and along with that, the services that it takes to provide for people, there is just a huge need for water," said Scott Shuman, a partner at ranch sales firm Hall & Hall, which managed that August auction.
____________________________________
Banking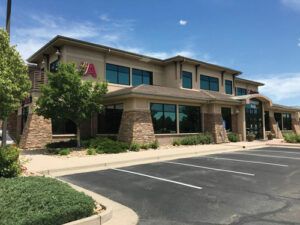 SAFE Banking Act takes steps toward passage
The U.S. House of Representatives passed the SAFE Banking Act in September, marking a first step toward allowing marijuana businesses access to the financial system after years of being largely un-banked.
The bill, led by Colorado Rep. Ed Perlmutter (D-Arvada), grants a safe harbor for banks and contractors to service marijuana businesses without triggering anti-drug trafficking or money laundering laws in states that legalized the drug.  It passed 321-103, with 90 Republicans voting in favor and one Democrat voting against.
While the legislation is a win for the wider marijuana industry and efforts to legalize the drug at the federal level, the SAFE Banking Act faces a difficult road in the Republican-controlled Senate, particularly as it wrangles with the impeachment trial of President Donald Trump.
South Dakota bank absorbs Loveland's Advantage Bank
LOVELAND — Loveland-based Advantage Bank entered into an agreement in May to be acquired by First National Bank of Pierre, S.D. First National currently operates a branch in Centennial.
Prior to the merger, First National operated 14 branches in South Dakota and Colorado. It took over Advantage locations in Fort Collins, Greeley and Loveland.
Elevations buys assets of Greeley's Cache Bank & Trust
GREELEY — Boulder-based Elevations Credit Union announced in September it would acquire the assets of  Greeley's Cache Bank & Trust
CBT, which operates in Greeley, Fort Collins and Denver, has nearly $122 million in total assets and nearly $108 million in deposits, according to data from the Federal Deposit Insurance Corp.
The acquisition, expected to close in the first quarter of 2020, will result in a combined organization with $2.2 billion in assets and 141,700 members. CBT's existing branches will be rebranded as Elevations Credit Union locations. That integration is expected to occur in late 2020.
____________________________________
Bioscience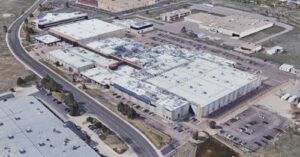 Most expensive drug now made in Longmont
LONGMONT — The world's most expensive drug is being made in Northern Colorado.
AveXis Inc., a subsidiary of pharmaceutical giant Novartis AG (NYSE: NVS), purchased a 692,000-square-foot former AstraZeneca PLC drug plant in Longmont in March for $30 million to make Zolgensma, a gene therapy for children with the often-fatal spinal muscular atrophy.
The drug was initially controversial for its $2.1 million asking price, but the company also became the target of federal scrutiny after drug regulators said AveXis researchers had tampered with some of the drug's testing data on animals. The therapy remains on the market today.
Array BioPharma sells to giant Pfizer
NEW YORK and BOULDER  — Pfizer Inc. (NYSE: PFE) bought Boulder-based Array BioPharma for $11 billion, completing the acquisition in July.
Array's stock was purchased at $48 per share and the company was delisted from the Nasdaq exchange at $47.85 per share.
Array and Pfizer announced the deal on June 17. Pfizer said it would retain Array's Boulder office and staff. Both companies are engaged in drug development.
Sandoz shuts down operations, Mile High Labs moves in
BROOMFIELD — The year 2019 began with a filing from Sandoz Inc., a subsidiary of Swiss pharmaceutical company Novartis, that it would shutter its Broomfield plant and lay off about 450 people. Over the course of the year, Sandoz executed a piecemeal shutdown of the plant and the rolling layoff of its staff.
In June, a ray of hope broke through the local employment and manufacturing sector when Mile High Labs, a Loveland company engaged in the manufacture of hemp-derived products such as CBD, bought the 400,000-square-foot plant and began to move operations there.
The plant is located at 2555 W. Midway Blvd. in Broomfield.
____________________________________
Brewing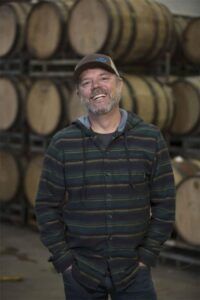 New Belgium sells to beer giant Lion Little
FORT COLLINS — In a move that caught many in the craft brewing scene by surprise, New Belgium Brewing agreed to sell itself to Lion Little World Beverages Ltd. and its parent company Kirin Holdings Co. Ltd. in November. At the time, New Belgium was Colorado's biggest craft brewery by volume and the fourth-largest brewer in the U.S.
The deal followed AB Inbev SA's takeover of Breckenridge Brewery and a Spanish brewing conglomerate's majority stake buy of Avery Brewing Co. in the larger trend of large brewing companies buying craft companies as growth in beer sales overall slows.
Boulder Beer almost stops widespread distribution
BOULDER — Boulder Beer Co., Colorado's first craft brewery, nearly pulled itself off supermarket and liquor store shelves last fall due to cash flow problems. Boulder Beer said in October that it would significantly cut back production and lay off 21 employees who were involved in distribution and marketing to focus only on its Boulder taphouse, which it subsequently announced would close. That decision emphasized other brewer's concerns about the rising cost and minimal returns of selling beer outside of its walls.
However, Boulder Beer later announced it would contract production, marketing and distribution to Denver's Sleeping Giant Brewing Co. and keep its products on shelves. Sleeping Giant contracts with small breweries to make and deliver those beers at a larger scale rather than in-house.
Fate closes, Ska to open in Boulder
BOULDER — One door closed, but another planned to open in the Boulder brewing sector.
Fate Brewing Co., which had hoped to reorganize under Chapter 11 bankruptcy protection, closed May 27. With creditors looming and business not meeting expectations, the business was forced to accept its fate and close.
In November, however, Durango-based brewer Ska Brewing Co. announced that it would join with sister company Peach Street Distillers of Palisade to create a brewstillery in the former Fate space at 1600 38th St. in east Boulder.
The hybrid operation could open as soon as spring 2020. Existing brewing equipment will be left in place and a still added. Once the licensing hurdle is cleared, the operation will re-open, its owners told BizWest in November.
____________________________________
Cannabis/Hemp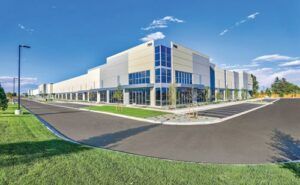 Colorado's largest pot company bought for $140M
The Green Solution LLC, Colorado's largest cannabis dispensary chain with local operations in Longmont and Fort Collins, was bought in November by Columbia Care Inc. (OTCQX: CCHWF) for $140 million.
With the addition of TGS, Columbia Care now operates 74 dispensaries and 19 grow operations.
Charlotte's Web moves to new Louisville headquarters
LOUISVILLE — In August, Charlotte's Web Holdings Inc. (OTCMKTS: CWBHF), a CBD product manufacturer, leased a nearly 137,000-square-foot flex office space in Louisville's Colorado Technology Center business park from Etkin Johnson Real Estate Partners LLC.
The new CTC space, which will be built out to fit the company's needs over the next two years, houses distribution, manufacturing and research and development operations.
Vantage Hemp begins construction in Greeley
GREELEY — Vantage Hemp Co., a Denver-based wholesaler of CBD and hemp products, began construction on its is two production buildings in July. The buildings total 60,000 square feet in HighPointe Business Park in west Greeley.
The plant will be capable of producing between 80,000 and 100,000 liters of oils and hemp extract annually. The plant will employ between 30 to 40 people, including experts already at the company and between eight to 10 machine operators who were to be new hires.
____________________________________
Construction
CU taps New Mexico developer for $130M on-campus hotel, conference center
BOULDER — HRV Hotel Partners LLC, a New Mexico-based hotel builder and project management firm, was selected in November by the University of Colorado Board of Regents to lead the development of a new hotel and conference center on the University of Colorado's Boulder campus.
The  250-room hotel and a 25,000-square-foot conference center project is estimated to cost about $130 million to complete. Construction could begin as soon as mid-2020, and the hotel could be open by 2022.
Event planners say that the combined hotel/convention center will be a game-changer for the community and enable it to attract bigger, multi-day conferences.
Dohn merges with Denver firm to expand footprint
FORT COLLINS and DENVER — Dohn Construction Inc., a Fort Collins company, merged in November with Denver Design Build LLC in a bid to build more projects across the northern Front Range.
The combined company will keep the Dohn Construction name, according to a press release from the new entity. Jeff Gates, one of the co-owners of Denver Design Build, is the nephew of Dohn Construction president Doug Dohn and chief financial officer Connie Dohn.
The combined company has 39 employees in Denver and 53 in the Northern Colorado area.
Foundry project in downtown Loveland opens
LOVELAND — A massive downtown renewal effort in Loveland called The Foundry officially opened in August, although parts had been open for several months.
The development, a $76 million public/private partnership between Brinkman Construction LLC and the city of Loveland, features a 625-seat dine-in movie theater, a public parking garage, apartments, a TownePlace Suites by Marriott hotel, restaurants and coffee shops. The buildings surround a public plaza where the community expects to feature outdoor events.
____________________________________
Economic Development
Medtronic eyes P66 for corporate campus
LOUISVILLE — Medical-device maker Medtronic Inc. is contemplating expanding its Colorado operations — which currently include facilities in Boulder, Louisville, Denver and Parker — with a new 500,000-square-foot corporate campus in Louisville at Phillips 66 property, a long-vacant roughly 400-acre parcel at U.S. Highway 36 and Northwest Parkway.
Brue Baukol Capital Partners, a Denver-based real estate investment and development firm, is planning a large mixed-use development on the site. That project, known as Nawatny Ridge, could include 3.4 million square feet, including a 1,500-unit senior-living and transition-care facility, along with office, retail and hotel uses.
Boulder implements, rolls back Opportunity Zone moratorium
BOULDER — Boulder city leaders pressed pause on the approval of new development within the city's designated Opportunity Zone — a 2.5-square-mile tract stretching from 28th to 55th streets and Arapahoe Avenue to the Diagonal Highway — from February to October.
The Opportunity Zone program, established as part of the Tax Cuts and Jobs Act of 2017, allows investors to realize certain tax incentives if they put their money into projects within economically distressed neighborhoods.
The moratorium was implemented as a way to address concerns that the investors will reap all of the rewards and their money will speed up gentrification rather than assist the disadvantaged.
Ball adding 600 jobs, building new Westminster HQ
WESTMINSTER — Ball Corp. (NYSE: BLL), a Broomfield-based metal-packaging manufacturer with a major aerospace division, announced in spring 2019 plans to add 600 new aerospace jobs in the coming year and broke ground on a new headquarters in Westminster.
The new four-building, 186,000-square-foot headquarters will be located at the existing site of Ball's Packaging Office Center at 9343 W. 108th Circle.
____________________________________
Energy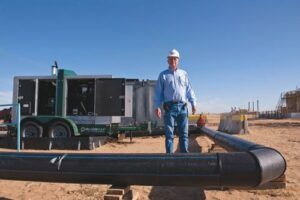 Oxy outbids Chevron for regional player Anadarko
Oil giant Occidental Petroleum Corp. (NYSE: OXY) bought Anadarko Petroleum Corp. (NYSE: APC) for $76 per share in 2019, a deal that cost Anadarko a $1 billion termination fee because it had already accepted a buyout offer from Chevron for a lesser amount.
The deal, valued at $38 billion, is significant to Northern Colorado because Anadarko was one of the largest operators in the region. Anadarko also had operations in west Texas.
Anadarko had agreed to an offer from Chevron, but then Oxy entered the bidding and later sweetened the deal. Oxy's offer at $76 per share was well above Chevron's $61.62 per share.
SB 181 changes how oil and gas is regulated in state
Passage in the Colorado Legislature of Senate Bill 181 in 2019 significantly changed how oil and gas will be regulated in the future. The new law shifted the focus of the Colorado Oil and Gas Conservation Commission from energy development to health and safety. As a result, a new COGCC was named and it began the piecemeal process of writing new oil and gas regulations for the state.
The commission sparred with Weld County, where most of the state's oil drilling occurs, over who has control of permitting. The county created its own oil and gas department and began to move toward permitting, which it believed it could do under SB 181's increased local control provisions. The state ultimately said it would work with Weld but final decisions and rules for permitting rest with the state, not local entities.
The COGCC also responded to a Colorado Department of Public Health and Environment study indicating increased risks from drilling activity with new restrictions on where the industry can drill in proximity to homes. The new rule restricts that activity 2,000 feet from homes; the previous rule restricted the activity within 1,500 feet. The rule applies to new drilling, not existing permitted wells.
The state also will now require energy companies to map the locations of more than 17,000 miles of underground flow lines — a step not previously required. The mapping rule comes in response to the 2017 explosion in a Firestone home from an abandoned gas line. The explosion and fire killed two men working in the basement of the home.
Two extraction companies plan $1.7 billion merger
Two Denver companies are in the midst of a merger that would create the second-largest oil and gas extractor in Weld County with about 182,000 acres of mineral rights.
PDC Energy Inc. (Nasdaq: PDCE) and SRC Energy Inc. (NYSE: AMERICAN: SRCI) announced the all-stock merger in August, which was valued at the time at $1.7 billion. While the merged company would produce about 166 million barrels of oil and gas equivalents per day, it doesn't come close to Occidental Oil Corp. (NYSE: OXY) and its 301 million barrels per day output.
____________________________________
Health care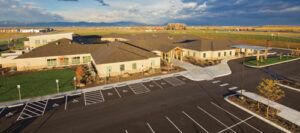 Banner buys NCMC to privatize hospital
GREELEY — Banner Health paid $328.4 million to buy out Weld County's interest in the North Colorado Medical Center in Greeley over the summer, fully privatizing the hospital after decades of varying public ownership levels.
The deal includes $209.5 million to wipe out the debt incurred by NCMC Inc., an intermediary that leased the land from the county and contracted with Banner Health to operate the hospital, and a little more than $59 million to both the county and NCMC Inc. for non-profit uses.
Kaiser averts strike in state, nation
National health-care provider Kaiser Permanente averted a strike in Colorado and several other states weeks before up to 85,000 workers planned to walk off the job. About 3,000 of those workers, who are members of Service Employees Union International Local 105, were prepared to walk out of clinics in Colorado.
However, the two groups reached an agreement to avert the strike in late September with a four-year agreement that would give workers in the state a 3 percent annual raise in the first year of the deal, then a 2 percent annual raise plus a 1 percent lump sum bonus, along with some outsourcing protections and additional education stipends.
In doing so, Kaiser avoided the long saga of a strike that hit General Motors Co. (NYSE: GM) and its unions earlier in the year, which lasted about six years and caused an estimated $1.75 billion in losses.
State moves to shut down Clear View
JOHNSTOWN — State health regulators took the unusual move to try and rescind the operating license for Clear View Behavioral Center over the summer, prompting questions about the quality of Colorado's already-thin mental health services.
Since it opened in 2015, the 92-bed psychiatric hospital in Johnstown was cited for more than 85 code violations, including allegedly allowing patients to get ahold of illegal drugs, admitting and releasing patients with medical conditions it wasn't equipped to handle and releasing a patient, who had sexually assaulted her younger brother, back to her family against their wishes.
Clear View shuffled its leadership team over the summer and denied the state's allegations against it in a bid to stay open. The hospital and state officials are due to argue the case in front of an administrative law judge in May.
____________________________________
Natural and organic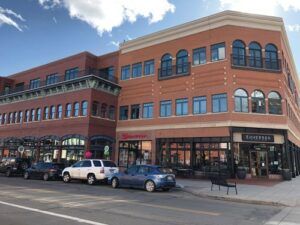 Hershey gobbles up One Brands
BOULDER — Boulder-based nutrition bar maker One Brands LLC inked an agreement in August to be acquired by The Hershey Co. (NYSE:HSY) for $397 million.
The deal, which is not expected to have immediate impacts on Boulder operations, helps the candy giant expand its "better-for-you brand portfolio," which currently includes the Oatmega product line. Oatmega was absorbed as part of Hershey's 2018 acquisition of Amplify Snack Brands Inc.
Conagra closes up shop in Boulder
BOULDER — Conagra Brands Inc. announced in February plans to shutter the Boulder office of Pinnacle Foods Inc., parent company to Boulder Brands, and let go of 100 workers.
"In October, Conagra Brands acquired Pinnacle Foods, and as a part of that transaction, committed to undergoing a thorough evaluation process of the Boulder Brands business," Michael Cummins, a spokesperson for Conagra told BizWest. "Conagra recently completed a data-based analysis based on capabilities and determined it was best to integrate and build the Boulder-based brands into Conagra the way of innovation, development, brand building and business process."
Layoffs began in May and are expected to continue through March 20, 2020.
Bobo's Oat Bars moves some production to Loveland
LOVELAND and BOULDER — Bobo's Oat Bars, trade name for Boulder-company Simply Delicious Inc., began production operations in the former Canyon Bakehouse plant at 1510 E. 11th St. in Loveland in February. Bobo's maintained operations in Boulder as well.
The company ran out of production space in Boulder and needed to ramp up production because of new orders.
The Loveland facility was available because Canyon Bakehouse had moved to a new, 165,625-square-foot facility in Johnstown in July 2017, a year prior to the company's sale to Flowers Foods Inc. for $205 million in November 2018.
Boulder Foods Group closes $100M fund
BOULDER —  Boulder Food Group, the investment firm that partners with innovative and socially conscious food and beverage companies, in February 2019 closed its second fund at more than $100 million.
BFG Fund II, as it is called, "will give us the opportunity to invest deeper in a set of brands while staying focused on innovative early-stage food and beverage companies," said Tom Spier, founder of Boulder Food Group. Boulder Food Group has offices in Boulder and Los Angeles and provides hands-on support to its portfolio companies.
The initial investment from BFG Fund II went to Olipop, the first clinically-backed flavored-tonic beverage that benefits the microbiome and digestive health. Olipop joins BFG's portfolio that includes Barnana, Caulipower, 4th and Heart, Birch Benders and other food brands.
____________________________________
Outdoor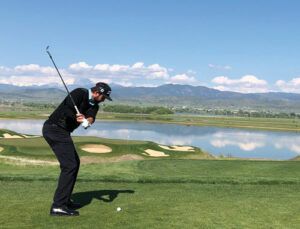 Crocs to relocate its headquarters to Broomfield
After more than a decade in Niwot, Crocs Inc. (Nasdaq: CROX) is moving from its 98,000-square-foot headquarters at 7477 East Dry Creek Parkway to ATRIA Broomfield, a newly constructed two-building office campus that totals 176,586 square feet. Crocs will fill the 88,293 square feet in the south building at 13699 Via Varra. The casual footwear maker is targeting March 2020 as the move-in date.
The current number of Crocs staff in Niwot sits at about 380, and the anticipated staff number over the next 10 years is expected to reach up to 450.
TPC Colorado course opens to tournament fanfare
BERTHOUD — The official website for the Korn Ferry Tour's TPC Colorado Championship at Heron Lakes ticks off the seconds until the 2020 tournament that begins July 6 at the new TPC Colorado golf course in Berthoud.
The first year of the tournament, which inaugurated the new golf course in July 2019, celebrated golf in all its glory when more than 150 golfers teed off to launch the new course and restore Korn Ferry  professional golfing to Colorado, which had been absent since 1997.
The Berthoud course is a semi-private club with holes that feature panoramic mountain and lake views. The opening of the Tournament Players Club course itself was a monumental economic achievement for Northern Colorado. The addition of the tournament, a developmental tour for the Professional Golf Association Tour, gave added attention to the course and to the region.
Larimer County unveils plans for expanded Ranch event complex
LOVELAND — Larimer County unveiled and sought public comment on plans for expansion of The Ranch, the home of the Larimer County Fairgounds and the Eagles hockey team. If all goes according to plan, expansion of the regional event facility will see activity starting in 2020.
Plans call for a new exhibition hall, a larger hockey arena and more — some of it dependent upon public/private partnerships and some on tax money already approved by Larimer County voters.
Voters approved a sales tax in 2017 to fund expansion and operations. To do everything in the Ranch master plan, about $100 million of private investment would be required.
____________________________________
Real Estate
Louisville senior living campus sells for $190M
LOUISVILLE — A pair of investor groups traded the Balfour Senior Living campus in Louisville in June for a total of $190 million.
The buyer was Well Balfour Landlord LLC, an entity affiliated with Welltower Inc. (NYSE:WELL). Welltower is an Ohio-based real estate investment trust that specializes in senior living communities. The seller was an affiliate of Boston investment firm AEW Capital Management LP.
The properties include a combined total of more than 300 units.
Boulder properties part of a $247.5M industrial portfolio sale
BOULDER — Etkin Johnson Real Estate Partners, a Denver-based commercial real estate investment and development company, sold 19 properties along the Front Range in January 2019 to commercial real estate investor Berkeley Partners. The 1.95-million-square-foot portfolio sold for $247.5 million.
The more than 100,000-square-foot Spine Road Business Center at 6325 Spine Road in Boulder and the roughly 26,000-square-foot Walnut Business Center at 4725 Walnut Street were included in the deal.
This group of properties, called the Colorado Industrial Portfolio and spread from Colorado Springs to metro Denver to Boulder County, are the first owned by Berkeley Partners in Colorado.
AstraZeneca takes loss on Longmont facility sale
LONGMONT — AstraZeneca LP, which closed up shop at its Longmont campus in early 2019, sold the six-building, 692,000-square-foot property at 4000 Nelson Road at a huge loss less than three years after buying it.
Swiss biologics firm AveXis, a Novartis company, snagged AstraZeneca's Longmont campus in the spring for $30 million. AstraZeneca bought the facility in 2016 for $64.5 million.
The Longmont facility enables AveXis to expand its production capacity as it prepares to launch Zolgensma, an investigational gene therapy awaiting global regulatory approvals for the treatment of spinal muscular atrophy Type 1 and for future gene-therapy treatments in development.
Boulder office portfolio sells for $146M
BOULDER — Buyer and seller worked the clock to complete one of the largest real estate deals of the year in Boulder in the last week of December.
New York-based real estate investment and development firm Clarion Partners LLC acquired a trio of central Boulder office buildings for $146.7 million. The sales included 1050 Walnut St., 1881 Ninth St. and 1900 15th St.  The individual buildings sold at $72.3 million, $51.5 million and $27.9 million, respectively.
The buildings sold in 2016 for $92.6 million and again in 2017 for $101.3 million, a gain of 58.4 percent in three years.
Brands at the Ranch shift focus from retail to tourism
LOVELAND — Local developer Martin Lind announced in May that his 200-acre mega-development in Loveland called The Brands at The Ranch will no longer be a retail-central project. Rather, the new vision for The Brands emphasizes tourism and experiential attractions.
The new plan for The Brands calls for the construction of a theme park called The Great Colorado Experience in the center of the development. The park, which is expected to be built by late 2020, will include a 4-D motion flight ride, a 5-D theater experience, virtual reality pods and a 120-foot peaked structure with digital video art projected on all sides.
____________________________________
Startups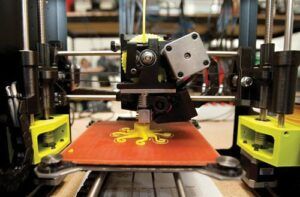 Fast-growing Aleph sells to ND firm
LOVELAND — The final quarter of 2019 was tumultuous for Aleph Objects Inc., a 3D printer manufacturer in Loveland. The maker of three different printers suddenly laid off 80 percent of its staff in October with little warning in a last-ditch effort to stay afloat as it searched for a buyer, leading one former worker to file a federal lawsuit against the company.
About a month later, Aleph sold itself to North Dakota's Fargo Additive Manufacturing Equipment 3D, or FAME 3D, for an undisclosed sum. However, that transaction doesn't nullify the pending lawsuit. 
Aleph, at one time one of the fastest growing companies in Northern Colorado and a recipient of BizWest's Mercury 100 award, closed its Loveland operation in December and moved to Fargo.
Blue Canyon Technology outgrows Boulder headquarters
BOULDER and LAFAYETTE — Small-satellite manufacturer Blue Canyon Technologies Inc., which has grown from four employees to 170 in the past decade, announced this summer plans to move out of its Boulder headquarters and into a new 80,132-square-foot flex space in Lafayette.
One of BCT's existing Boulder buildings — the manufacturing and testing facility — will remain in use, and employees from the other two will work out of the new Lafayette space. In total, the company will occupy roughly 100,000 square feet of space.
Inscripta raises millions in funding, plans to start shipping in 2020
BOULDER — Inscripta Inc. announced in December that it had raised $125 million in Series D funding, almost doubling its total funding haul as it prepares to start commercializing its gene engineering system. Shipping to customers is expected in early 2020.
The Boulder company is developing a series of instruments and software for researchers to create libraries of modified cells and track how those cells react within an experiment. The company uses CRISPR gene editing tools.
Genomic engineering, also known as "gene editing," is the process of adding or removing certain parts of a living organism's genetic blueprint and purposefully creating mutations. The process could be used to cure genetic diseases such as cancer and HIV, but remains the center of a larger debate over medical ethics of manipulating the human genome.
____________________________________
Technology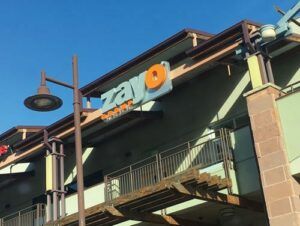 Zayo moves toward $14.3B transaction
BOULDER — Zayo Group Holdings Inc. (NYSE: ZAYO) is still on track in a months-long acquisition that will take one of the Boulder Valley's most prominent publicly traded companies off the market. The Boulder-based internet infrastructure company agreed to sell itself to two private venture funds in May for an estimated $14.3 billion. Its shareholders agreed to the sale in July, when they approved a $35 per share offer.
The company has kept a low profile during the tie-up, which is expected to close in the first half of 2020 and remove Zayo from the New York Stock Exchange.
AE Industries expands market position with acquisition
FORT COLLINS — Advanced Energy Industries Inc. (Nasdaq: AEIS) spent $400 million in May to acquire fellow power supply manufacturer Artesyn Embedded Technologies Inc.'s embedded electric supply business from a private equity firm in a bid to gain a larger market share as a supplier to electronics manufacturers.
If that comes to pass, the Fort Collins company believes its revenues could reach $1.3 billion in 2020, compared to $718.9 million it made over the course of 2018.
Apple quietly builds Boulder presence
BOULDER — Apple announced plans to add hundreds of jobs in Boulder in December 2018 and has spent the past year quietly building up its operations at a roughly 40,000-square-foot office space on Sterling Drive.
In 2018, Apple acquired Akonia Holographics LLC, a Longmont startup that produces lenses for AR glasses. A source with knowledge of the firm's Boulder business dealings recently speculated that Apple is furthering Akonia's AR work at its new Boulder space.
Apple has declined in the past to disclose specific employee counts for its Boulder offices, but has provided a range of 100 to 250 employees. That headcount could jump to 250 to 500 by 2022.
____________________________________
Transportation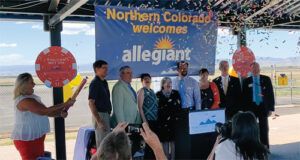 Allegiant off to false start in 2019, may begin in 2020
LOVELAND — The plans to ground came almost as unexpectedly as the plans to take off.
Allegiant Travel Co. (Nasdaq: ALGT) said over the summer that it planned to re-launch its commercial routes from the Northern Colorado Regional Airport in Loveland in November, but cancelled those plans abruptly after the airport's negotiations with a third-party air traffic controller fell through. At the time, officials estimated Allegiant could generate as much as $8 million in revenue annually for the airport that remains without commercial service.
However, internal emails obtained by BizWest show both Allegiant and the airport are prepared to re-announce flights as soon as January depending on whether its experimental virtual ATC tower is staffed by the U.S. Federal Aviation Administration.
Greeley contractor secures bid on DIA Great Hall
GREELEY and DENVER — A Greeley-based contractor has come to the aid of Denver International Airport, earning a massive contract to complete the stalled renovation of the Great Hall at DIA.
DIA terminated the general contractor of the Great Hall for nonperformance reasons and hired Stantec as the new lead designer and Hensel Phelps Construction Co. of Greeley as the general contractor. The companies will be charged with completing the hall and overcoming construction delays and cost overruns of the previous contractor. Work under the new contracts is expected to begin in the first quarter of 2020.
Hensel Phelps will serve as the construction manager/general contractor for Phase I, which includes construction of the airline ticketing pods in the center of the Terminal on Level 6 . It also includes new restrooms and conveyances.
Past year saw massive change on Interstate 25
Efforts to expand Interstate 25 between south Loveland and Fort Collins bore fruit in 2019 with much work remaining.
Reconstruction of the Colorado Highway 402 interchange, placing 402 over the interstate instead of the reverse, occurred in 2019 as part of the I-25 North Express Lanes Project.
Also occurring in recent months was the start of work to rebuild the Prospect Road interchange in Fort Collins, commencement of work on the highway between Colorado 402 and Colorado Highway 56 in Berthoud, and continued expansion of the highway between Crossroads Boulevard in Loveland and Harmony Road in Fort Collins.
The overall widening project will increase capacity by adding express lanes in both directions, replacing four aging bridges and widening four additional bridges. The project is expected to be completed in 2021.
Still to be funded would be expansion of the highway from the Berthoud hill to Colorado Highway 66 in Longmont. Failure of ballot issues in recent years to fund transportation have hindered reconstruction efforts.