Briefcase – Sept. 5, 2014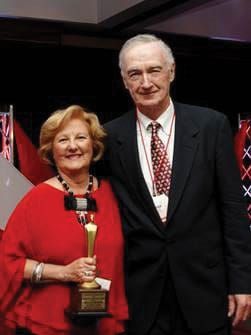 CONTRACTS
Corgenix Medical Corp. (OTC BB: CONX.OB) in Broomfield, a maker of diagnostic kits for the medical industry, entered an agreement to develop diagnostic kits for Indiana-based Eli Lilly and Co. (NYSE: LLY)a, according to documents filed Aug. 19 with the Securities and Exchange Commission. The agreement covers technology transfer, licensing and product development.
The Loveland Police Department contracted with Denver-based Transcription Outsourcing, LLC, which will provide transcription services that include typing investigative reports, interviews, search warrants and subpoenas, among other internal-dictation support.
LSX frameless modules from Lumos Solar, a Boulder-based solar product company, were used to create a custom solar canopy for Walmart in Portland, Ore.
DEADLINES
Business owners in Lafayette must apply by Sept. 15 at cityoflafayette.com/lesac to be considered in the city's third annual Green Business Recognition Program. Set up by the city's Energy Sustainability Advisory Committee (LESAC), the program will honor businesses in Lafayette that have been involved in sustainable activities, such as energy savings, water conservation and recycling. Winners will be announced in October in newspaper ads, on the city's website and at a city council meeting.
EARNINGS
Avago Technologies Ltd., a smartphone chipmaker based in San Jose, Calif., and Singapore but with its largest campus in Fort Collins, reported net revenue of $1.269 million in the third quarter, up 81 percent from the previous quarter and 97 percent from the same quarter in 2013. However, a jump in expenses to $555 million led to a net loss of $164 million, or 65 cents per diluted share, for the third quarter which ended Aug. 3. That compares with a profit of $142 million, or 57 cents per share, for the same quarter a year ago. Avago (Nasdaq: AVGO), a spinoff of Agilent Technologies Inc., completed a $6.6 billion purchase of LSI Logic in May, then agreed to sell LSI's flash businesses to Seagate Technology. In August it agreed to sell its Axxia networking business to Intel Corp. Both transactions are expected to close in the fourth quarter this year.
FLOOD RELIEF
The town of Estes Park received a $300,000 grant to support flood-recovery efforts from the U.S. Commerce Department's Economic Development Administration. The grant will fund development of a plan aimed at greater job diversification and economic resiliency in the wake of flooding last September, including support for developing a plan to make use of Estes Park's existing fiber optic ring to deliver improved broadband services to the town and region.
KUDOS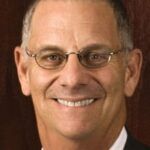 Peter Fine, president and chief executive of Banner Health, and Bernard Tyson, CEO of Kaiser Permanente, were named among the "100 Most Influential People in Healthcare" by Modern Healthcare, a weekly trade publication, The list was compiled via national ballots and nominations by health-care industry leaders and professionals.
Attorney Lee J. Morehead of Otis & Peters LLC was selected to participate in Leadership Weld County for the 2014-2015 year. Developed 30 years ago by the Greeley Chamber of Commerce, the program is designed to educate participants in economic development, government, community development and natural-resource challenges facing Greeley and Weld County to better equip its participants for future leadership roles in the community.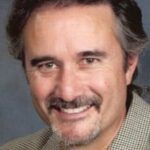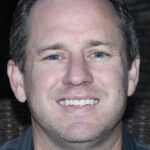 Randy Moser and Ryan Andre of Sears Real Estate in Greeley received client-nominated Five Star Awards, which recognize agents who deliver outstanding service and client satisfaction. Winners represent less than 7 percent of all real estate agents in Denver and surrounding areas.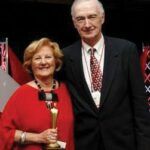 Jean and Myles Roche, owners of Fish Window Cleaning in Boulder, were honored Aug. 2 as Franchisee of the Year at the national Fish Window Cleaning convention in St. Louis. The Roches also received the top sales award for adding more than 500 new accounts in 2013. The office, open since 2001, serves commercial and residential customers in Boulder, Broomfield, Longmont, Westminster, Superior and surrounding areas.
Rowdy Mermaid, a startup in Boulder that makes the fermented tea drink kombucha, is one of 25 national finalists in the Wells Fargo Work Project Contest. Five grand prize winners will each receive $25,000 along with mentorship and tailored solutions for their business, and a $5,000 charitable donation to a nonprofit in their community. Winners will be announced Sept. 8. Rowdy Mermaid, started by Jamba Dunn, has a taproom at 2516 49th St., Unit 2, in Boulder.
Attorney G. Brent Coan of Coan, Payton & Payne LLC was selected for the second year for inclusion in "The Best Lawyers in America" in the fields of corporate and real-estate law. His firm has offices in Fort Collins, Greeley, Denver and Steamboat Springs.
Three historic agricultural properties in Weld County – the Ball Ranch in Briggsdale, founded in 1914; the Kindvall Ranch in New Raymer, founded in 1912; and the Leafgren Farm in Lucerne, which dates back to 1914 – were among 19 farms or ranches more than 100 years old that were honored at the 28th Annual Centennial Farms Celebration at the Colorado State Fair in Pueblo.
Bhakti Chai LLC founder and chief executive Brook Eddy is one of five finalists in Entrepreneur magazine's Entrepreneur of 2014 award, with readers set to vote for the winner.
Bhakti Chai, founded in 2007, makes a variety of Fair Trade Certified organic teas. The company is headquartered in downtown Boulder and brews its teas at a facility in Longmont.
Loveland-based American Eagle Distributing Co. is a nominee for the Craft Beer Distributor of the Year award, presented by the National Beer Wholesalers Association and the Brewers Association. The award will be presented Oct. 4 at the Great American Beer Festival in Denver.
The Federal Aviation Administration, Trident Energy Services Inc., Deuter U.S.A. and Avocet Communications were honored for their contributions to nonprofit organizations by the Longmont Area Economic Council at its 15th annual Community Appreciation Awards luncheon. The LAEC also presented a special award to the city of Longmont's Emergency Management Division for its work during the September 2013 flood. Eric Wallace, co-founder of Indian Peaks Brewing Co., parent company of Left Hand Brewing in Longmont, received the Tom Brock award for his business leadership and the company's contributions to the community.
Chief executive Lisa Calkins of Boulder-based technology solutions company Amadeus Consulting won the Denver Business Journal's Outstanding Women in Business Award. Calkins was selected out of nearly 140 nominees in the technology and telecommunications category.
MERGERS & ACQUISITIONS
The merger of Boulder Municipal Employees Federal Credit Union in Boulder with the Broomfield-based Community Financial Credit Union is expected to become final this fall, following regulatory approval and a positive vote by members of both institutions. The merged institution will operate existing locations in Boulder and Broomfield plus a third, also in Broomfield, that is expected to open early next year.
Broomfield-based Corgenix Medical Corp. (OTC BB: CONX.OB) is to be acquired by Orgentec Diagnostika of Mainz, Germany. Both companies make medical diagnostic tests.
Boulder-based TeamSnap Inc., a provider of online and mobile-app services to help people coordinate their sports and other activities, acquired the assets of Easy Team Manager from Kranitz Enterprises Inc. in Lone Tree. Easy Team Manager provides online team management, including statistics, rosters, photo gallery, messaging, scheduling and calendar features. TeamSnap launched a private beta site for TeamSnap Live, which will update scores and statistics through crowdsourcing.
Phillips Edison-American Realty Capital Shopping Center REIT Inc., based in Cincinnati and New York, bought the Thompson Valley Towne Center, 1275 Eagle Drive in Loveland for $20,587,800 from Loveland-based Taft Carlisle LLC, led by Don W. Marostica and Eric J. Holsapple. Thompson Valley Station LLC was created to acquire the property.
A group of investors acquired Mountain Aviation Inc., an aircraft-management and private-jet charter company based at Rocky Mountain Metropolitan Airport in Broomfield. Mountain Aviation was founded in 1993 by Rich Bjelkevig, who will continue to serve as the company's president. Cam Kenyon, previously executive vice president of operations at WestJet Airlines in Calgary, Alberta, and president of Lynx Aviation in Denver, was appointed as the company's executive director. Mountain Aviation has bases in Fort Collins, Denver, Eagle/Vail, Aspen and Telluride as well as in Boise and Sun Valley, Idaho.
Jay and Jacki Witlen, owners of Jay's Bistro, 135 W. Oak St. in Fort Collins, for 35 years, closed Aug. 28 on the sale of the restaurant to Norman and Wednesday Vogel, who moved to Fort Collins a year ago from Key West, Fla.
Left Hand Studios LLC, a manufacturer and distributor of fashion jewelry based in Longmont that does business as Sienna Sky Jewelry, was acquired by San Diego-based Succession Capital Inc., a subsidiary of Lynx Equity Limited.
Meadowlark Optics Inc. acquired the commercial products group of Boulder Nonlinear Systems Inc., a photonics company based in Lafayette. Boulder Nonlinear's commercial products group, including equipment and seven employees, was moved to Meadowlark's operations in Frederick, where it maintains a 20,000-square-foot headquarters and manufacturing plant for its precision optical components.
MOVES
MasterDrive of Northern Colorado closed a location at 5609 Goldco Drive in Loveland, consolidating its operations at the former Fort Collins Downtown Airport terminal. MasterDrive, which teaches teen and fleet driving classes as well as remedial driver training, also has offices in Denver and Colorado Springs.
Kristy Lewis, co-founder and chief executive of Quinn Popcorn, moved her company to Boulder from Boston. The firm has been working with area nonprofits, supplied popcorn this summer at the Boulder Outdoor Cinema and will sponsor the Boulder Adventure Film Festival in October.
OPENINGS
Mountain State K9 Academy, a dog-obedience training, boarding and daycare facility, opened at 14253 Colorado Highway 392 in Greeley. Its staff includes owner and founder Jake Kemp and trainer Ashley McGaughey.
PRODUCT UPDATE
Longmont-based Acertara Acoustic Laboratories, developer of acoustic-measurement systems for medical ultrasound procedures, was awarded a patent for a device hospitals can use to test diagnostic ultrasound probes.
The three TCBY frozen-yogurt shops in Fort Collins became the only stores in the national chain to add savory and sweet crepes to their menus. The shops now will open at 8 a.m. to accommodate breakfast and brunch guests.
Longmont-based document-capture company Parascript LLC introduced a FormXtra for Kofax Capture custom module. The software automatically configures to give users easy access to Parascript's advanced recognition technology, with the ability to process handwriting and machine print for structured and semi-structured documents, check recognition, and signature verification − all from the Kofax software.
Boulder-based AmideBio LLC, a privately held biopharmaceutical company, received U.S. Patent 8,796,431 for "efficient production of peptides." The patent provides broad coverage of the company's core platform technology: its Biopure peptide manufacturing process.
SERVICES
Boulder-based Zayo Group LLC introduced a Connect to the Cloud platform, enabling connectivity to multiple cloud providers and more than 500 data centers worldwide.
Boulder-based Resource Economics LLC launched its website at ResourceEconomicsLLC.com, providing information for U.S. and international audiences who can benefit from the upstream oil, gas and mining services offered by the company.