Yanagi keeps busy helping others
2011 Women of Distinction - Health Care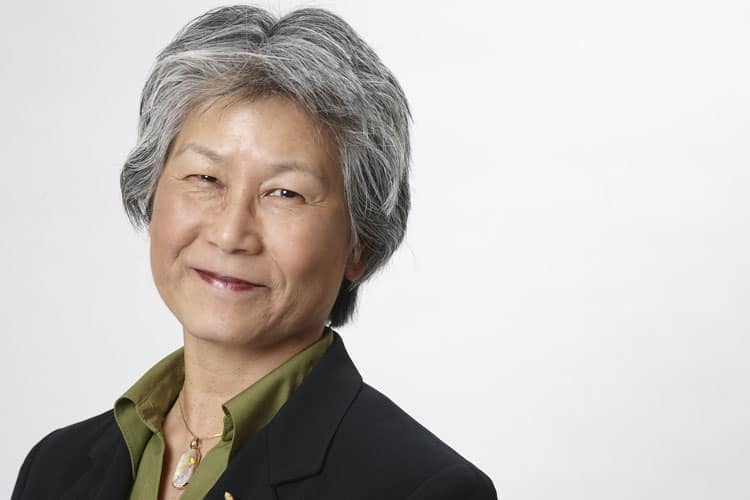 FORT COLLINS – Ann Yanagi, M.D., loves being a physician and helping others.
"I love the practice of medicine because of the trust bestowed upon me each time a patient allows me to be part of their care," she said. "It is of the highest privilege."
Yanagi has been an emergency medicine physician since 1988 and currently serves in the Occupational Health Services Department at Poudre Valley Health System. She also is a physician in Poudre Valley Hospital's Wound Healing Clinic and a relief emergency doctor for Emergency Physicians of the Rockies in Fort Collins.
According to Ruth Lytle-Barnaby, executive director of Foundation and Community Development at PVHS, Yanagi began her emergency room career at a time when female ER doctors were "more of a rarity."
In her nomination of Yanagi for the Woman of Distinction honor, Lytle-Barnaby said Yanagi was instrumental in creating the SANE (Sexual Assault Nurse Examiner) program in cooperation with the state's Eighth Judicial District. The program collects evidence of sexual assault while providing compassion for the victim.
"She used her experience to identify the need to create a very workable solution to the problem of collecting evidence from victims of sexual assault while providing the medical exam for the victim at the same time," Lytle-Barnaby wrote.
Brownie McGraw, juvenile coordinator for the Larimer District Attorney's office, said Yanagi has been very active on the board of the Health District of Northern Colorado and was involved in the planning and implementation of the change from a tax district to a not-for-profit system.
In her nomination letter, McGraw also noted Yanagi's many community activities, including chairing the Fort Collins Symphony board. She added that Yanagi's "compassionate nature" is a special attribute.
"Because of her organization skills and her compassionate nature, her passion for caring for others and her determination to do the right thing because it is the right thing to do, she is loved and respected," McGraw wrote.
Lytle-Barnaby noted Yanagi's involvement in numerous health care and community activities but that she still finds the time and energy to take on new challenges.
"Ann is warm and approachable to all she meets and freely gives away her time and talents to help others in any way possible," she said.
Yanagi said good living habits and her BlackBerry help her manage her expanding commitments. "I try to eat well, and I'm lucky I can sleep like a rock," she said. "Add in some exercise and the rest seems to fit in there as long as I have a BlackBerry to keep things straight."
Lytle-Barnaby also praised Yanagi's capacity to be a good role model for others.
Yanagi said she owes any role modeling honors to those who were role models for her.
"I learned my role modeling from my role models, who were compassionate and caring people," she said. "It's fairly easy to pass on once you get the hang of it – and it feels great."