Susan Schell looks forward to create success
2009 Women of Distinction - Business - Larimer County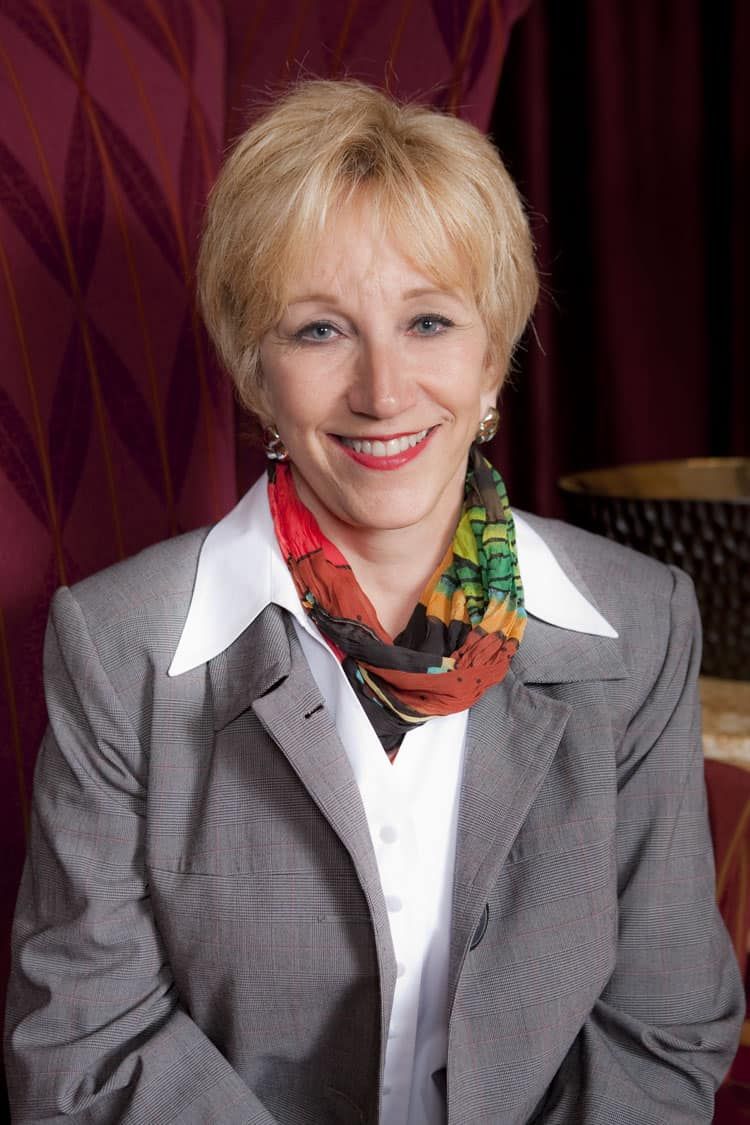 The business world has changed and, according to Susan Schell, women must change with it. "Until the last half-century, women depended on men for status, income, mortgage and auto loans, and to get subordinate positions in businesses."
Today's business climate is different.
"Women need to rely on their own resources, skills and motivations to achieve their ambitions," she explained. "I encourage women not to look backward, but forward into what is possible and how they can personally create success. This involves belief, drive and being results-oriented. I believe that you can't take 'no' for an answer. In anyone's career, you get what you expect."
Schell, this year's Northern Colorado Woman of Influence in Business in Larimer County, is a perfect example. She has always had high expectations and she's not been disappointed.
Schell, one of the managing directors of Citadel Advisory Group, helps businesses with recapitalizations, exit and succession planning, divestment and management buyout as well as strategic business planning and financial advice.
She also teaches strategic human resources courses for Colorado State University's College of Business and has been a guest lecturer in CSU's School of Global Environmental Sustainability. She has also owned a consulting firm (Business Acumen LLC), served as vice president of human resources (Advanced Energy Industries Inc.), and owned a retail business in Old Town (Floral Mosaic).
Schell's educational background is steeped in business, with an MBA from the University of Denver and a bachelor's in technical management. Through it all, Schell maintains that the human component is the thread that ties it together.
"I've always been about people," she said. "And my entire career has been about making environments right for people. That's my calling and what motivates me and keeps me going, and it doesn't matter if it's my family or my work."
The human part came to her quite naturally. "I was the middle child and the peacemaker and I think it started there," she said.
While Schell works with clients of both genders, she takes a personal interest in encouraging women. "Women have traditionally been underused and undervalued in the workplace, yet they bring skills that the world now believes are critical. Volumes of books are written about good leadership, team building, networking, validating and respecting people and mentoring. These are all female qualities that men are emulating."
In the bigger picture, Schell says women are needed in equal roles in government and corporate leadership roles. "I want to see women moving into larger world leadership roles where they can bring systemic change to the world that will benefit women."
In her classes, Schell encourages female students to reach their potential through hard work and tenacity. "They need to know how the game is played, and how they can make a difference," she said. "These women are the future for all of us."
As for her personal future, she has her bucket list. First, there's the book series she's writing with her sister, Nancy Burkhart. The first title: "Work is Easy, People are Hard." Next up: "Single is Easy, Married is Hard," followed by "Sick is Easy, Healthy is Hard."
And when the time comes to change directions, she'll know. "There's something very synchronistic about the world. Things just come when I want them," she said.