Download the BizWest app today!
Get local, award-winning business news first from BizWest. Now available on all mobile phones and devices.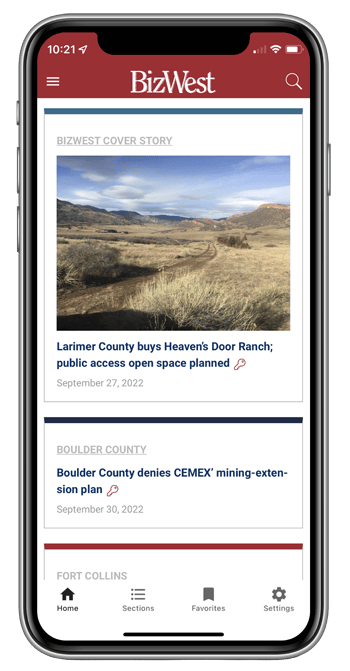 EVERYTHING YOU NEED TO KNOW ABOUT BUSINESS NEWS THROUGHOUT THE REGION:
Latest/Breaking News
Real Estate
Health Care
Life Sciences
Small Business
Banking & Finance
Technology
Arts & Entertainment
Legal & Courts
Government & Politics
…and much more!
FEATURES INCLUDE:
Forward to a friend via email.
Send article links via text message.
Post content to social media channels.
Bookmark your favorite articles.