Boulder Creek Neighborhoods begins delivery of build-to-rent cottages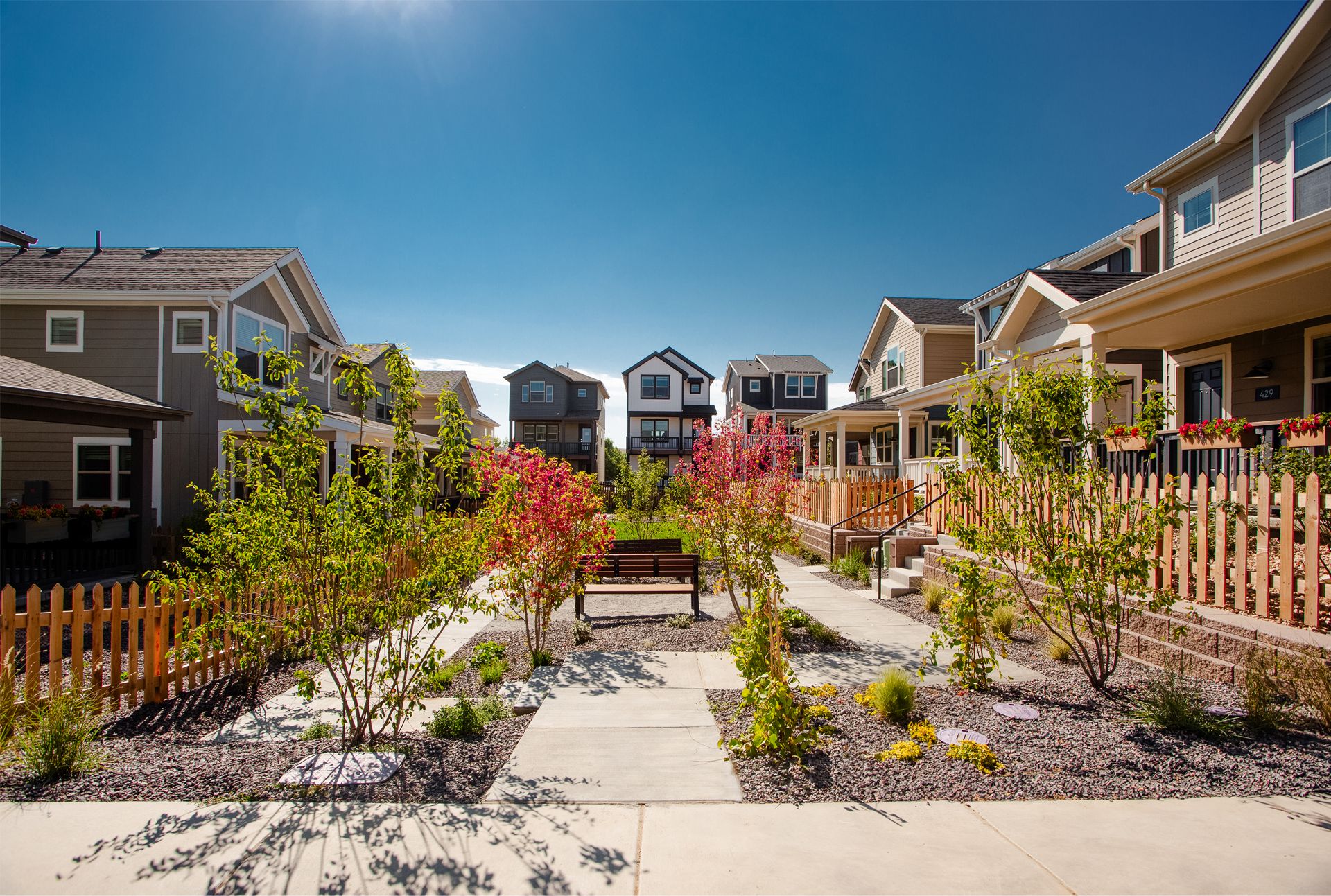 Editor's note: The value of this initial transaction was recorded at $6.936 million, according to Weld County property records. The sales price was not available at initial publication.
ERIE — Boulder Creek Neighborhoods LLC of Louisville has entered into an agreement with Urban Cottages LLC, a Denver-based build-to-rent operator, to construct a cottage home community in Erie. Boulder Creek will build; Urban Cottages will operate.
The company sold the first 15 of 151 homes in the Cottages at Erie Commons neighborhood on Aug. 22 to Urban Cottages. The acquisition was financed by Gibraltar Real Estate Capital, a capital source for residential real estate projects across the country. Leasing of the homes will begin in early September, the company said in a press statement. Boulder Creek will continue construction of the neighborhood with completion expected within two years. Urban Cottages will continue to buy and rent the completed homes. The value of the transaction at completion is estimated at $70 million, the statement said.
"Boulder Creek has been committed to providing a diversity of housing opportunities to Colorado residents since 2006," David Sinkey, founder and CEO, said in a written statement. "We are excited to partner with Urban Cottages to bring the first attainable for-rent cottages to the thriving town of Erie. This unconventional home series will be a great rental option for those seeking an alternative to traditional multifamily offerings. A cottage at Erie Commons features outdoor space, an attached garage, green courts, parks, trails, and detached living."
Boulder Creek has built nearly 2,000 homes since it began operations but this is its first build-to-rent neighborhood. Denver-based Brue Baukol Capital Partners assisted with initial development financing.
"The town of Erie is looking forward to welcoming a new option for our future residents," said Julian Jacquin, economic development director. "Having more rental opportunities in the Erie Commons section of Town Center will allow for greater affordability, walkability, and motivation to live and work in the community."
Cottage residents will have a walkable, maintenance-free lifestyle, the company said in its statement. The homes will be centered around 12 small parks and will range in size from 1,148 square feet to 1,546 square feet. The community will be all-electric, and each home is equipped with an electric vehicle charging port and pre-wiring for solar panels.