A guiding light for region's Hispanic women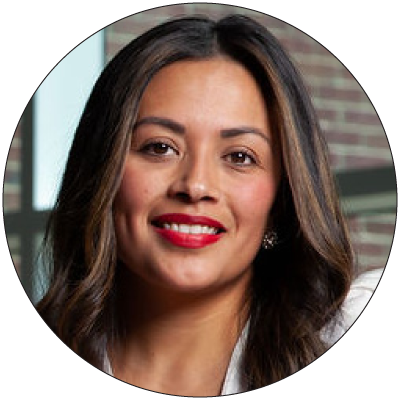 2023 Women of Distinction – Exceptional Volunteer
A volunteer with many nonprofit organizations in Weld County, Betzy Sanchez-Valdez is a role model for how to give back to one's community through philanthropy and time.
She actively serves on the boards of Hispanic Women of Weld County, the Greeley Creative District, Weld Food Bank, Women to Women and the Greeley Area Chamber of Commerce.
A native of Pachuca in the Mexican state of Hidalgo, Sanchez-Valdez is a "Dreamer" who regularly shares her DACA and immigration story to inspire, help and empower others. Valdez was selected for and completed the University of Denver's Latino Leadership Institute training.
As president of the Hispanic Women of Weld County, she led the charge to more than double the amount of scholarships that group offers to women of color for post-secondary education. In addition to being a full-time mother, student at the University of Northern Colorado and sought-after speaker, she has been hailed as "a gifted connector of people who is authentic, full of empathy, and also powerful."
Honored in early 2022 as one of BizWest's Notable Leaders, Valdez was saluted by Cristobal Garcia, UNC's associate director of alumni relations, as a founder of Empowered Leader, which he described as "her vision to provide a variety of opportunities for growth, connection, and community involvement. Betzy engages with a wide variety of individuals and organizations to build strong relationships that have a lasting impact in Northern Colorado.
"Betzy has served as a speaker for various events and is also a contributing writer for The We Spot Blog," he said. "She has spoken to and led groups in various settings, including the city of Greeley's 'Do Tell' TedTalk-style speaker series.
"Betzy Sanchez-Valdez serves with a quiet presence that is seen and felt," he said. "Always listening and learning first, she speaks with confidence because she knows this community and the opportunity that comes with inviting all of our residents to participate and join in efforts for community development, celebration, and support. I'm honored to know her, because we've grown up professionally together, and I've seen the potential she has for bringing people together and for bridging gaps within the Hispanic/Latino community, and the larger Northern Colorado community."
She also freelances as a social-media manager for DeGama Digital Marketing. Her past experience includes working as a Spanish interpreter for Greeley-based Accentus, a consultant for Arbonne International LLC, in customer service at Bob Behrends Roofing LLC, and as a manager and server at a pair of Mexican restaurants; Palomino in Evans and Armadillo in Greeley.
Dallas Heltzell
Staff writer
Latest by Dallas Heltzell: