Longmont Chamber Celebrates 25 Years of Safety Program Through Pinnacol Assurance
The Longmont Area Chamber of Commerce safety program is celebrating 25 years supporting safe workplaces and saving its members money.  The program is a partnership with Pinnacol Workers' Compensation Insurance and three Chamber member brokers – TrueNorth Insurance and Financial Strategies, Peak Insurance Group and Ewing-Leavitt Insurance.
The Chamber's safety program dates back to 1996.  There have been changes to the program over the years, but the focus on workplace safety remains the same. Program benefits Include:
4% discount on workers' compensation premium
Eligibility for a safety group program dividend
Improved risk management and loss control
Free Safety group program training and materials
Risk management training — available online and in locations across the state
Individualized service from a customer-focused Pinnacol service team
Rocky Mountain Kawasaki, the Chamber's 2020 Safety Champion, spoke highly of the program, saying, "it keeps our company abreast of current rules and regulations and keeps us in compliance for state labor laws.  A fantastic resource with good training and wonderful people."
Safety group member Bev Schmidt of Woodley's Fine Furniture said, "Being part of the Longmont Chamber Safety Group has been a great way for Woodley's to take the information from the safety meetings and compare it to our current company procedures to determine if we should make any adjustments. We know that the information we receive at the meetings is up to date and reliable."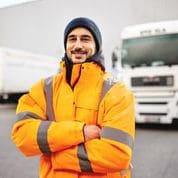 Kathy Stevens, Longmont Chamber liaison to the safety group program, said attendance at safety trainings stayed strong throughout the pandemic.  "This reflects the culture of safety our safety group members have created.  Pinnacol Assurance, our long-standing partner, made it easy to access online training, helping business owners save money and employees continue to enjoy safer working environments."
Not only are businesses creating a culture of safety, the group can earn dividends in years the group qualifies. Dividends totaling $409,453 were distributed in 2020 to policyholders who contributed to the group's overall success.
The Chamber is pleased to partner with three member brokers for the program:
TrueNorth Insurance and Financial Strategies (303-776-5122)
Peak Insurance Agency (303-828-1020)
Ewing-Leavitt Insurance (970-679-7333)
Businesses of all industries are welcome and prospective members can contact a broker or the Chamber to learn if they qualify for this valuable program.
For more information on the Longmont Area Chamber of Commerce, please call 303-776-5295.  To learn more about the workers' compensation safety group program, contact Kathy Stevens, program liaison, at 720-864-2871 or kstevens@longmontchamber.org.
The Longmont Chamber is a 130-year-old 501(c)6 organization that prides itself on being the "Voice of Business" in the St. Vrain Valley region. With a growing membership, the Longmont Chamber serves a diverse group of small and large businesses in a wide array of industries. We promote our business members' success through leadership, events/programming, advocacy and increasing membership.