'Prime' ribs: BBQ fest to take over Folsom Field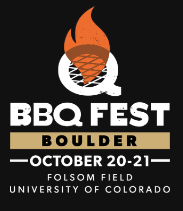 BOULDER — The University of Colorado's Folsom Field will play host to Q BBQ Fest on Oct. 20-21. 
Pitmasters representing barbecue restaurants such as GQue (Denver), Arthur Bryant's (Kansas City, Missouri), Sugar Fire Smokehouse (Westminster) and Blues Hog (Washington, Missouri) will be serving brisket, chicken pulled pork and ribs, while offering tutorials and demonstrations.
"We couldn't be more excited to bring one of America's best BBQ festivals to one of America's best venues," Ryan Gottlieb, senior associate athletic director for CU Boulder Athletics, said in a news release. "This is a unique and special opportunity for our community to gather at Folsom Field and enjoy the great food, cold drinks and fun activities that make Q BBQ Fest one of our country's best BBQ festivals.
For more information, click here.