Humane Societies come together
Larimer Humane Society to reveal new name after taking over Weld operations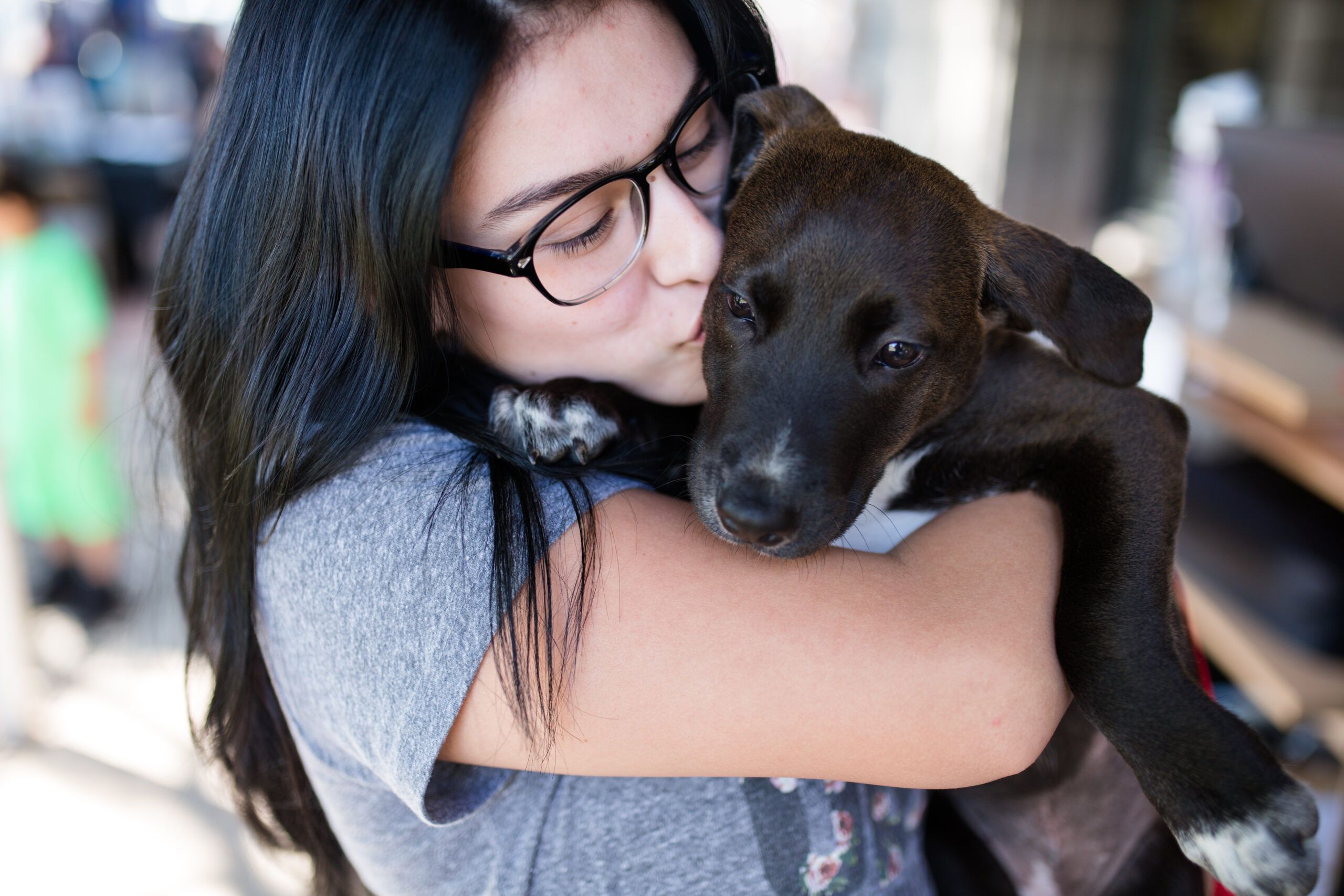 LOVELAND — The Larimer Humane Society is revealing its new name and rebranding Sept. 30 during the Top Cat & Tails gala two days before the Humane Society of Weld County dissolves and its operations are transferred to the Loveland-based animal shelter.
"It really is an opportunity to unveil it two days before it all happens, and we already had the gala scheduled, so it's a convenient time to do that," said Judy Calhoun, executive director of the Larimer Humane Society. "We really felt like it was important to do a name change and rebranding to reflect the broader geographic scope of our services."
The changes, developed by a task force consisting of staff and board members, will represent the entire organization and its two locations, since using the words Larimer and Weld County in a name no longer fits.
"This facility (in Larimer County) doesn't have the capacity to serve both communities," Calhoun said about keeping both locations open. "When it comes to animal sheltering, it's really important to keep animals near to where the people are … to find lost pets, bring in strays and adopt."
The Humane Society of Weld County will transfer its assets, including the animal shelter located at 1620 42nd St. in Evans, to Larimer Humane Society on Oct. 2, so that the Larimer Humane Society can take over providing animal welfare services in Weld County. During a four-month transition period, the Larimer Humane Society is working with leadership and staff at the Humane Society of Weld County to maintain operations and provide support at the shelter that includes a $250,000 grant, vaccines and other supplies and assistance with animal transfers and intakes.
In the meantime, the Weld County shelter is continuing its regular services in the areas of sheltering, adoptions, lost and found, and pet microchipping and will add services in the future. Services at the Larimer shelter also include end-of-life services and puppy socialization classes.
"The Humane Society of Weld County is facing a number of challenges, an aging and inadequate facility being one of them, and there's some challenges with resources," Calhoun said.
The shelter is trying to operate on declining revenues as the area continues to grow with a subsequent increase in the pet population. For instance, it saw an intake of strays increase 23% from 2021 to 2022 but didn't have the space, putting a strain on the rest of shelter operations, including owner animal surrenders. That increase aligns with national trends of shelters and rescues seeing more animals coming in from their communities, with adoptions not keeping pace.
The Larimer Humane Society, which opened in an expanded shelter facility in Loveland in 2017, transfers intakes from nearby shelters and lately has been doing so primarily from Greeley, Evans and unincorporated Weld County.
"It had a huge impact on us, because we were seeing pressures and unable to meet the full need," Calhoun said, adding that the last fiscal year at the Larimer shelter has been challenging with more animals coming in needing care. "Today, given the adopt-a-thon over the weekend (in early August), things look better where we have been fairly full. … Currently, we have 280 animals in our care. Some of those are off-site at some of our PetSmart and Poudre Pet & Feed locations."
The boards of the two shelters started conversations in early 2023 about next steps, deciding on the transfer in June. Delaying the transfer to October gives the Larimer shelter enough time to hire and train 35 new staff members, who will work at the Weld shelter — currently, there are 19 staff members there. The Larimer shelter invited those staff members to reapply, since operations will be under new leadership.
The leadership roles at the two shelters will be consolidated with one CEO, chief operating officer and director of finance. As new staff gets trained, hours of operation at the Weld shelter will be expanded, plus over the next one to two years, Larimer will bring back low-cost vaccination clinics, add low-cost spay and neuter services and expand the small pet food pantry at the Weld shelter.
With the transfer delay, the Larimer shelter has time to negotiate animal control services and establish contracts with the cities of Greeley and Evans and with Weld County, since the shelter will not be assuming the old contracts. Those municipalities have their own animal control units.
City of Greeley staff explored the city's options for sheltering the animals it handles through Greeley Animal Control, such as purchasing or contributing financially to the Weld County shelter or partnering with another agency, such as the Larimer Humane Society. The Greeley City Council discussed going forward the partnership with Larimer Humane Society at a work session Aug. 22.
"We felt that was the best option to move forward in the short-term for animal control services in the city of Greeley. … Their business model, their plan, their vision, their finances, their board commitment, their process, really the total package, was extremely impressive," said Adam Turk, Greeley police chief. "Our animal control is going to stay in the police department as part of the city of Greeley. … It's not really a big change for us. It's pretty seamless — we'll be with Larimer County rather than Weld County."
Larimer Humane Society has a sustainable model of service and has demonstrated its success through its other partnerships, said Kelli Johnson, chief of staff for the city of Greeley.
"This partnership is the best option to make sure we have the best service," Johnson said. "They've proved their success in other communities."
The Larimer Humane Society has time with the transfer delay to address deferred maintenance needs at the Weld shelter, including making electrical, HVAC and other repairs, adding in security measures and repaving the parking lot and surrounding areas, the cost of which hasn't been finalized with bids still coming in. Kenneling also will be updated, estimated to cost $170,000 for repairs and orders of new kennels to replace and add to what's already at the shelter. The kennels will be delivered in January 2024 and installed that month, while the maintenance work already began in June.
"We're adding kennels to some of the rooms to better utilize the space and expand housing capacity just a little," Calhoun said.
Two modular units will be brought to the Weld property to house cats and to provide a modular mobile office with meeting space and space for behavioral assessments.
"There's some office space in the (main) building, and we'll put animals in there," Calhoun said. "It really is trying to get the best use out of the space as possible."
The cost for the maintenance and updates will be covered by Larimer's existing revenues and reserves.
"We know this project is going to take some investment on our part in order to operate and reach a point where programs and services in Weld are paying for themselves — we know it will take a couple of years to get to that point," Calhoun said. "Community support is going to be really critical to this being a success, financially and for community members to come and adopt and to be willing to volunteer and be involved with the organization."
At some point in the future, Weld County will need a new facility, but the timing is not yet determined, Calhoun said. To conduct a capital campaign, the Larimer shelter will have to build relationships with potential donors and demonstrate the work it's doing in the Weld community.
"They've needed a new shelter for a while — new shelters are expensive and time consuming," Calhoun said. "Critical animal services in Weld County were in danger of being lost, and I think this move really provides both a continuation of those services in Weld County and also adds some efficiencies and level of care for animals and people across all of Northern Colorado."